Wine: Grub Grazing
Jo Burzynska dines on creepies and crawlies and finds nutty notes but nothing repellent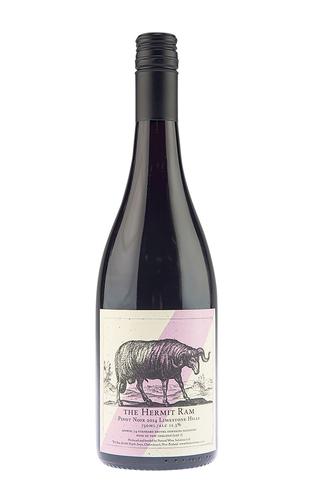 "Waiter, waiter, there's a fly in my soup!" the old joke goes. However, at one of chef Alex Davies' recent Gatherings dinners, it's huhu grubs in my bowl and these are very much part of the dish on an insect menu created to explore the serious issue of finding sustainable food sources for the future.
"UN reports have recently suggested eating insects as an alternative source of protein to the industrial farming complex we are consumed with," explains Alex of the meal he's created in which every course contains at least one arthropod. "I hope that this dinner will raise attention to an alternative source of protein, and one that has potential environmental benefits."
Alex's journey as a chef has seen him embrace a number of environmentally conscious approaches in his cooking.
Initially there was his local focus, and nose-to-tail philosophy. Most recently there has been a "plant-centric" focus on vegetables and plants — both foraged and sustainably farmed. Tonight's experimental dinner is a continuation of this quest and titled: if vegetarian for environmental reasons, is it okay to eat insects? It certainly provided food for thought as we chomped through huhu grubs, locusts, crickets and ants.
But could insects prove just too alternative for most tastes? Given that the dinner, held in Christchurch last month, quickly sold out, it appears there are people prepared to consider creepy crawlies in their cuisine. And knowing Alex's skill in the kitchen, as one of the country's most up-and-coming and adventurous young chefs, if there was anyone who could make an insect into an appetising dish, it's him.
There's definitely a degree of trepidation experienced by the diners around me. The Pescatarian couple sharing our communal table is definitely wierded out when the locust tempura is placed before them. They give the crunchy critters a chance however, lap up the huhu grub soup and, I note, there's swiftly nothing to be seen of the apple sorbet and ants.
When introducing the dishes, Alex is quick to stress he's not employing shock tactics, rather trying to provoke a conversation about sustainability and explore the new flavour profiles offered by our local insects.
"The biggest challenge was removing the 'fear factor' that comes with eating insects, attempting to rid people of our cultural taboos," Alex explains.
"Two billion people globally eat insects regularly and they are eaten in 80 per cent of the world's nations. The biggest challenge is communicating this to guests."
As it was the appearance and texture of the ugly bugs that Alex thought would instigate the most unease, he endeavoured to counter this by masking or transforming these less-appealing characters. In the leek and potato soup, given a local twist with horopito and huhu grub, he uses the larvae as a seasoning, infusing them into cream that's then incorporated into the dish.
As a result, all those around me find nothing in its flavours or presentation to repel. The effect is subtle and, according a foraging expert sitting opposite who's grazed on a grub or two, it possibly adds a nutty note to the dish, which I certainly find attractive. Alex himself later adds that the grubs were his favourite, possessing a complexity that "enhanced the dish is a way I'd never thought possible".
The locust tempura is the insect presented in its most obvious form, battered whole with a crispy texture and flavour reminiscent of a deep-fried whole-shell prawn. Alex cleverly creates a distraction from this ugly critter through the dish's glossy and rich marinated shiitake mushrooms, while its crickets are powdered as part of a gravy. For me the combination works and I discover I rather like the locust component.
It's the thought of the dessert that makes me the most squeamish: a Granny Smith sorbet served with cream and brioche garnished with raw ants. I've squashed a few in my time, in the process unleashing a less than pleasant fragrance of formic acid. The dish looks so appealing however, I'm soon dipping in my spoon, scooping up the ants that I like to think look like little flecks of chocolate. To my surprise they add a pleasant citrusy tang akin to lemongrass.
Being an adventurous eater, I recall being deeply disappointed when working on a food and wine magazine in London in the early 2000s I missed out to a colleague on the opportunity to review a new insect-focused eatery in the city. That venture didn't last long, but today the climate is different on many levels, and entomophagy (the human eating of insects) is much more on the menu
du jour.
Chef Rene Redzepi of Denmark's Noma, one of the world's top-ranked restaurants, has been serving up insects for years now; with the Nordic Food Lab he helped establish researching their use in cuisine. He's joined by an increasing array of restaurants and bars around the world incorporating insects into their food and cocktails.
Here in New Zealand, although it's only Alex
I know of who has produced an entirely insect-driven menu, Dunedin's Vault 21 has been serving "sky prawns" and at Cuisine Restaurant of the Year, Roots, Giulio Sturla has added a dusting of ants to his degustations.
To supply, or indeed possibly help drive, local demand, insect suppliers have started to spring up. Providing the protein for Alex's dinner was Grub Supply, which catches most of its insects in the wild around Canterbury. It was formed in May by seaweed specialist and budding entomologist Peter Randrup and entrepreneurship student Bex de Prospo following Randrup's growing interest in "the sustainability surrounding food production".


MATCHING WINEWITH INSECTS
The Hermit Ram winemaker, Theo Coles, was invited to match some of his wines with the dinner. "This was the first time I had matched wines with insects," he said. "I was intrigued when Alex spoke to me about it. I wasn't entirely sure what to expect but we met with Peter from Grub Supply one evening and had a munch on a couple of things. I discovered locusts taste like fresh-water prawns and realised things weren't as scary as they could have been. All the insects had a relatable flavour in 'normal' food so it made sense in terms of matching.
"Alex gave me the different ideas behind each dish. I teased them out as I would normally for any wine-matching dinner. The soup with the huhu grub was quite creamy rich and I felt the horopito, kawa kawa and huhu grub added a freshness and earthiness to the dish for example. It was built for no-sulphur sauvignon blanc — very NZ! I was really into all the matches, but the locust with the Limestone Pinot really sang for me. Not a typical pinot match but the salty tang of the wine worked well with the dish. I'd definitely be interested in doing this again!"
The Hermit Ram 'Limestone Hills' Pinot Noir 2014 $55
The Hermit Ram's flagship pinot noir was also my match of the night. Berry fruited with chalky tannins, its savoury truffle-like character worked well with the mushrooms, while its freshness and minerality lifts both the wine and dish, particularly complementing the locust tempura. From theo@thehermitram.com
Share this:
More Food & Drink / Wine & Drink