Wine: The Heat is On
Humidity and disease are among the challenges faced by winegrowers in the tropics, finds Jo Burzynska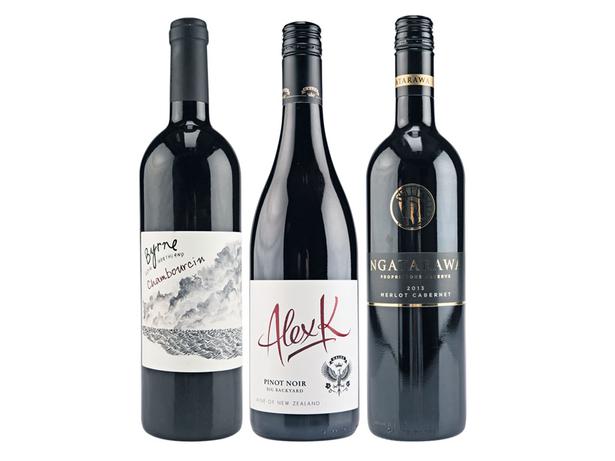 Wednesday Sept. 16, 2015
It's a balmy night in Bali on the first evening of our honeymoon and we're having a romantic meal underneath the palms. Our table is laden with local delicacies, served with Balinese wines. I try the white in my glass and sigh, but not with joy, while a sip of the rose transforms my husband's expression into something far from amorous.
Not awful, but not great, was the verdict on our first taste of Indonesia's limited wine output. The next day, the red we tried was so bad it was the last local wine we braved on our otherwise idyllic trip.
To be fair, it was more out of curiosity than great expectations that I'd sampled these local bottles. It's no coincidence that most of the world's wine and its greatest examples hail from a temperate band between 30 and 50 degrees latitude north and south of the equator. In the tropics the climate is far from ideal for fine-wine production.
First, there are the high temperatures from which there's little let-up. Wines will often lack the natural acidity bestowed by cooler climates and encouraged by a decent difference between temperatures during the day and night.
They also tend to ripen at breakneck speed, with slow maturation on the vine viewed as best for the development of complex flavours. In Bali, and some other wet tropical climes, vines are evergreen and can crop three times a year if unchecked, rather than the annual harvest of the world's traditional winegrowing regions.
"Multiple crops per year are manageable, so long as you don't have too much crop too often," explains Lincoln University senior viticulture lecturer Dr Glen Creasy when I quiz him on the challenges of tropical vinegrowing. "Another issue is trying to synchronise the growth of the vines where there is no official dormant stage, so the fruit ripens at the same time."
Humidity is another headache, which, combined with heat, makes the vines a hotbed of fungal infections, rot and disease, which need to be managed to avoid off flavours in the final wine. However, there are a growing array of viticultural techniques than can help manage these climatic issues, with the potential for a more drinkable end product.
There are also some sites that transcend the general climate, through being in a rain shadow or at higher altitude.
Nevertheless, many classic high-quality wine grapes can just handle these tropical conditions, with hardy and thick-skinned varieties the ones with the best chance of success. In Bali, the white wines I tried were made from belgia, while the red and rosés were from the alphonse lavallee grape, both of which I'd never seen outside Indonesia.
My bad experience with the Balinese red also highlighted another pitfall of drinking wine in the tropics, that of poor storage. The example I tried was exhibiting the tell-tale signs of browning, lack of fruit and oxidation that suggested it had spent time well above the optimal 13C.
As this was in a fairly good restaurant, it was at this point that I reached for a local beer, which was neutral but inoffensive. I also had some pleasant experiences with the sweetish local rice wine, brem, which ranged from rustic to attractively fresh and fruity.
It's increasingly likely you'll encounter wines from hot spots, either as a tourist or in the ethnic restaurants that make up the main market for tropical wines, as vineyards planted in tropical zones are on the rise.
Given the progress being made in tropical vine growing, if these wines cross your path, it's worth giving them a go.
However, I've yet to try a wine that gets my heart racing for the right reasons. On this holiday I had to rely on my husband for that!

Byrne Wines Northland Chambourcin 2014 $20
Subtropical Northland is the closest we come to a tropical climate, with a hardy hybrid grape like chambourcin able to deal with the challenges of humidity. With its vibrant and juicy boysenberry and blueberry fruit, this is an eminently quaffable example. From byrnewine.com
Alex K Big Backyard Waipara Pinot Noir 2013 $23
Pinot noir is a variety that requires the coolest of climates, so forget the tropics and head to a prime location like Waipara, from which this amazing value example hails. It's rich and supple with black cherry fruit infused with notes of spice, herb and dark chocolate. From Caro's, Point Wines, Wine & More, Cambridge Fine Wine Company, kalexwines.com
Ngatarawa Proprietor's Reserve Hawkes Bay Merlot Cabernet 2013 $39
An impressive red blend from Ngatarawa's new Proprietor's Reserve range, with oodles of concentrated dark berry fruit, notes of cocoa, toasty oak and big ripe tannins. Serious stuff. From good wine retail stores, ngatarawa.co.nz
Share this:
More Food & Drink / Wine & Drink