Wine: Kate Radburnd
The top New Zealand winemaker tells Jo Burzynska about growing up with an appreciation for the industry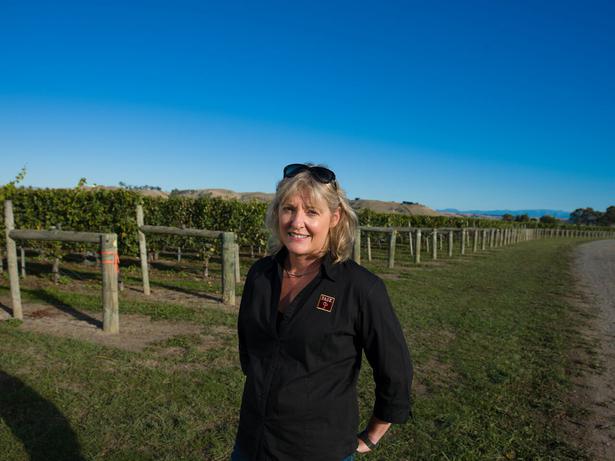 Sunday Jan. 3, 2016
This year Kate Radburnd became the first woman winemaker to be named a Fellow of New Zealand Winegrowers, an honour bestowed upon individuals who've made an outstanding contribution to the New Zealand wine industry.
Although Australian-born, she's an undisputable doyenne of New Zealand wine, starting her career at Vidal before cutting a pioneering path through the emerging Gimblet Gravels sub-region from the 1990s at Pask Winery, where she's currently head winemaker, co-owner and managing director.
Kate's career has also spanned many important extra-curricula roles, such as director of the Wine Institute of New Zealand and subsequently, New Zealand Winegrowers; chair of the country's Sustainability Committee; a wine consultant to Air New Zealand and deputy chairwoman for the Council of the Eastern Institute of Technology. I quizzed her about her work in wine and how she became the industry's inaugural female winemaker fellow.
"My interest in wine began with my parents' love of wine. We were introduced to wine around the dinner table at a very young age and it was something that fascinated me, as it was always coupled with discussion and debate. I always wanted to do something involved with science and I have been so fortunate that winemaking is most definitely science-based but has many other nuances as well.
I was extremely lucky to be offered an assistant winemaking role at Vidal in 1983 when I graduated. [Villa Maria/Vidal's] George Fistonich interviewed me when I was a student in Adelaide in my final year. I had decided I would apply for every job that came up because I had no connection with the wine industry, so I was particularly fortunate as this was the first opportunity and I was offered the job.
There were certainly not many woman winemakers involved in the industry when I first came to New Zealand and I am pleased to say that this is not the case now. I simply focused on doing the best job I could and didn't really consider that I was in the minority. Perhaps at times, around blending or grape allocation, my voice had to be raised and, when necessary, I was very capable of that!
"Female presence, in winemaking and the wine industry in general, has grown solidly over the last 30 years. We have an abundance of very capable women and we see senior positions held in viticulture, winemaking, marketing and sales and general management. We are a more balanced and robust industry because of it," Kate says.
"Last year Siefried's Herman and Agnes Siefried were made Fellows in recognition of their outstanding contribution to Nelson and New Zealand wine. But as to why it's taken so long for a woman winemaker to be made a fellow of New Zealand Winegrowers, it's probably because it was historically a male-dominated industry coupled with the fact that the recognition occurs after a sustained period of involvement.
"I have enjoyed being involved in the governance of our industry, education, judging, etc, but the greatest highlight of my career so far has been seeing the evolution of our vineyards and business at Pask. Other highlights include my first introduction to Gimblett Gravels fruit in 1987; trophy success offshore, particularly for chardonnay and Bordeaux-based wines over the last 30 years, which is great for New Zealand, Hawkes Bay and Pask — as well as successfully planning children in between vintages!"
Share this:
More Food & Drink / Wine & Drink