What to Give: The Professionals on What Liquor and Wine They Give For Christmas
We asked some of New Zealand's top party hosts, restaurateurs and sommeliers what wine or liquor they choose to give as a gift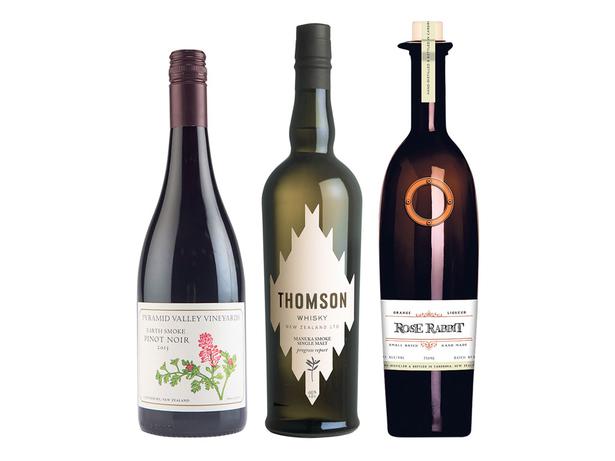 Friday Dec. 9, 2016
Murray Crane
Crane Brothers
Anything from Pyramid Valley Vineyards or Black Estate. I have a special attachment to Canterbury and these vineyards are supreme.
Tim Arnold
Rockefeller Champagne and Oyster Bar
As a gift, the stronger the better. If it's a birthday, my condolences. Have a bottle of Thomson Whisky to take the pain away.
Nic Watt
Masu and True Food and Yoga
I recently came across Cardrona Distillery which has a Rose Rabbit orange liqueur that's so special — you can taste the skin and zest. It's the cleanest and most refined liquor I've ever tasted, so Kelly and I just had to buy some for home.
Rebecca Smidt
Cazador
Sherry! Give them a beautiful dry sherry, make it an amontillado and tell them to chill it and drink it within the week. It'll change their life (well, the beverage part of their life) forever.
Ram Agrawal
Palm Court Manager, The Langham
A bottle of classic red wine from Europe, such as a bordeaux or chianti.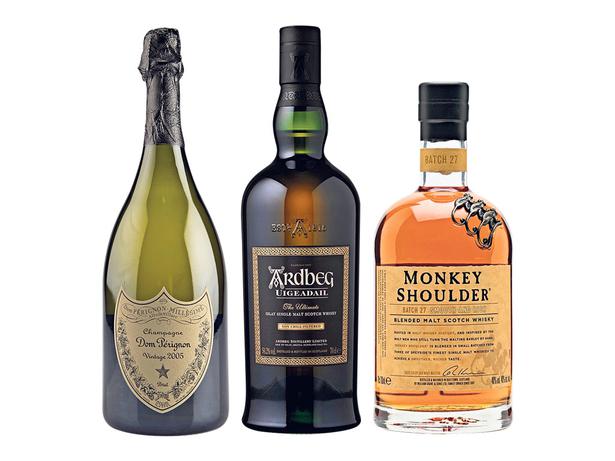 Vinci Gin-Nen
Savor Group Creative Director
Just as with the drink of arrival setting the tone for an event, then champagne also sets the tone of how much you like someone. A lot can be said about your Deutz friends versus your Dom Perignon friends. Close to 10 years ago I gave a bottle of Dom Perignon to good friends of mine Emma and Dane, with the goal to open it when they finally tied the knot. This year on a secluded beach in Aitutaki, they brought out the same bottle of Dom Perignon champagne to toast the occasion. It's the celebratory drink.
Nicholas Harrison
Golden Dawn
Either a bottle of whisky or a bottle of growers' champagne, both are winners. I recommend Thomson's 21-year-old whisky, it's a bold but approachable whisky that can be suited to a new whisky drinker but also your discerning type (it's also a New Zealand product). Another favourite is Ardbeg Uigeadail — every whisky snob either has or wants a bottle of this on their shelf at home.
Growers' champagne generally comes with a story and a bit of love and care, and there is a tonne in the New Zealand market these days. Some sound advice when buying champagne — blanc de blancs champagnes will be a bit lighter and drier, great for a party or afternoon drink, while blanc de noirs will showcase a bit more body and fruity fleshiness, more suited to a night occasion or a fine dining dinner.
Judith Tabron
Soul Bar & Bistro
I have two brothers who like scotch and I give them Monkey Shoulder, while my brother-in-law likes rum and I give him Angostura 1824. Both delicious straight up.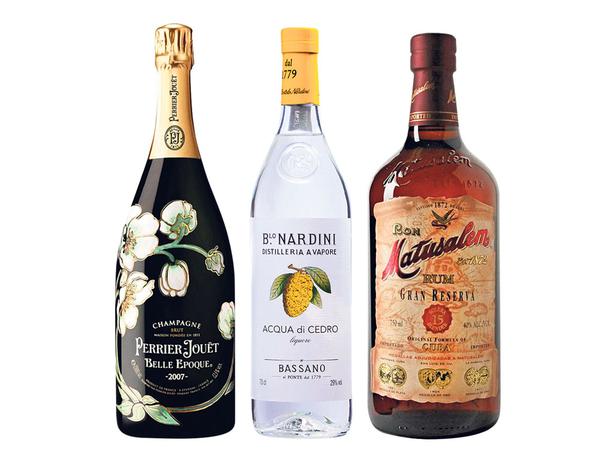 Tony Stewart
Clooney
Perrier-Jouet Belle Epoque 2007, a blended cuvee emphasising the unique character of the 2007 vintage. Made from chardonnays (50 per cent) from the grands crus of Clamant and Avid and pinots noirs (45 per cent) from the Montagne de Reims, it displays generosity and delicate complexity, making for a beautifully balanced cuvee. Not to mention its individually painted bottle, which creates wow.
READ Which Bubbles Go Off With a Bang At a Party
Damaris Coulter
Coco's Cantina
Rosé — we have such great rosé available in New Zealand and it is perfect for every wine drinker, especially in the summer months. Also a delicious treat for someone is a bottle of Acqua Di Cedro (made from the citron fruit which grows on Lake Garda in the north of Italia), ideally served straight out of the freezer like limoncello. You can buy Acqua Di Cedro from jk14wines.com (buy a case, you'll love it).
James Worthington
Kauri Cliffs
Matusalem rum — this is great in a mojito, and you can have it on the rocks and it tastes amazing. Also if you wanted to be cheeky, this rum works well with an adult version of a retro Coke float. A couple of great examples of New Zealand pinot noirs to give include Dry River 2009 and Foxes Islands 2005.
Kane Bambery
Sherwood Queenstown
I used to gift precious bottles which required ageing, but over the years after seeing that none of them were ever opened, I started to change tack. Now I just gift a bottle of whatever it is I'm loving to drink at that very moment, and encourage them to crack into the bottle soon as well.
Chances are, the weather and season will still be appropriate, and you can have a conversation about the wine the next time you see them instead of being told that they have yet to try the wine.
If you're giving a bottle to someone who is not from New Zealand, then obviously show them something exciting from here.
Almost everyone loves New Zealand pinot noir, but equally impressive, and often surprisingly unknown to them, is the fact that New Zealand makes excellent methode traditionelle and chardonnay, beautiful cool-climate syrah, and some of the finest sweet wines.
Share this:
More Food & Drink / Wine & Drink