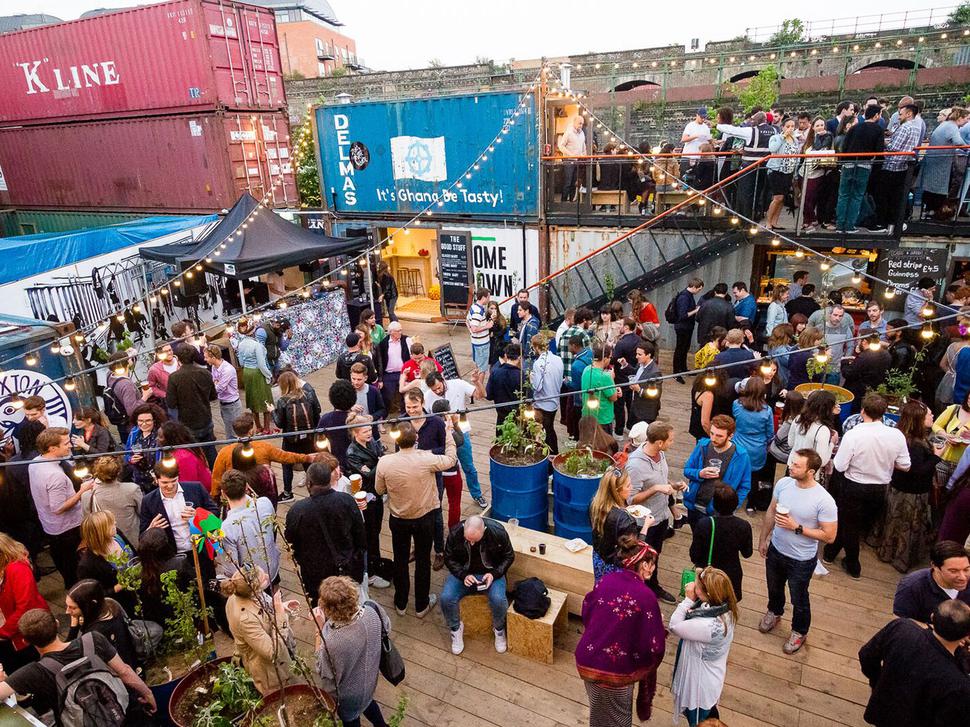 Wine: London's Learning
Melanie Brown's pop-up is the place to go for hard-to-get New Zealand wines, and an education
Saturday Nov. 14, 2015
Walking among the brightly painted shipping containers housing the varied shops and restaurants of London's "Pop Brixton" village feels like being back in Christchurch's Restart Mall, albeit a slightly more hip and indie version. Turning a corner to find a store brimming with bottles of Kiwi wines adds to the sense of disorientation. What's before me is the UK's, first exclusively Kiwi wine shop and bar, New Zealand Cellar.
It's a venture started by Kiwi Melanie Brown, the former wine buyer for Peter Gordon's London Providores restaurant. When I caught up with her last year, she'd just started an online wine business, thenewzealandcellar.co.uk, after spotting a gap in the market for supplying British consumers with wine from smaller New Zealand producers that often couldn't be bought in retail. In less than a year it's also become a bricks and mortar business or, in this case, corrugated steel.
"It all happened so quickly," Brown tells me as we catch up at New Zealand Cellars' bijoux bar. "Friends told me about the pop-up in late December and we pulled a proposal together in January. Then we realised we didn't have enough money to facilitate the fit-out, so we pulled together our Kickstarter campaign."
This crowdfunding campaign hoped to raise £35,000 (NZ$80,000) and reached this target in five days. Supported by New Zealand wineries and UK contacts, it eventually netted £42,500 and the cellar opened in May.
Its small space is lined with bottles from some of our most exciting wineries, a number of which — such as those from Bell Hill and Dry River — are hard to get hold of. Brown stocks 180 different wines from 80 New Zealand producers in a range that is about to expand with the arrival of the first shipment of wines Brown has imported directly from New Zealand.
"I saw there was an increasing demand to access these fantastic New Zealand wines that could only be found on Michelin-starred restaurant lists," Brown explains of the initial impetus. Now it has a physical presence in this bustling foodie hub, it's also performing an education role for less Kiwi-savvy wine consumers.
"When people come into the store they notice we have a diverse range of wines and ask how can you fill a store with New Zealand wines?" she says. "Most think New Zealand wine is all sauvignon blanc. We try to showcase lots of regions and varieties... to get people to look past Marlborough sauvignon. Not that we don't love it, but we want to showcase unique parcels of things, such as Gisborne chenin blanc, things British consumers aren't used to.
"It's always fun when people ask for a Burgundy," she adds, "but you go on to explain the different regions of New Zealand, the diversity of the wines and that New Zealand is starting to produce world-class chardonnays and pinot noirs."
Brown's endeavours are getting noticed, with New Zealand Cellar named the International Wine Challenge's Specialist Retailer of the Year, New Zealand Specialist Retailer at Decanter magazine's Retailer Awards and winner of the New Zealand Specialist Category at the International Wine & Spirit Competition.
As the Brixton Pop site has a two-and-a-half-year lifespan, I ask if the shop is going to be an ongoing initiative.
"It's too early to say whether we'd stay if we were given the opportunity," Brown says. "However, having a store and the opportunity to engage with people is something I'm passionate about and always wanted to do. If I had realised how much work this would be two years ago I might not have done it," she admits.
"But it's been great to see the amount of support we've had from everyone, which makes it completely worthwhile."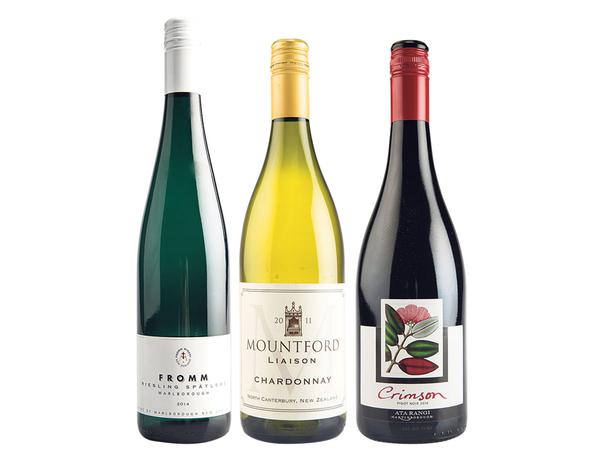 NZ CELLAR SELECTION
This week's selection is from wineries whose wines can also be found at New Zealand Cellar, which allows Kiwis to send wines to addresses in the UK.
Fromm Spatlese Marlborough Riesling 2014 $34.74
A delicate and delicious low alcohol (7 per cent) riesling, with fresh and pure notes of lime, mineral and ginger spice. From Fine Wine Delivery Company; Glengarry; Point Wines.
Mountford Liaison Waipara Chardonnay 2011 $32-$44.50
There's an opulence to the fleshy peach fruit in this chardonnay, with its rich notes of cashew and creme brulee supported by a fresh and elegant line of citrus and mineral. From Advintage, Fine Wine Delivery Company.
Ata Rangi Crimson Martinborough Pinot Noir 2014 $37.99
This great second label pinot noir from Martinborough pioneers Ata Rangi seems particularly concentrated this vintage, with its ripe black cherry layered with notes of spice, truffle, dark chocolate and hint of game supported by supple tannins. From most fine wine stores.
Share this:
More Food & Drink / Wine & Drink