Wine: Mighty Martinborough
A new wave of success flows on from this small wine region's early pinot noir vintage, discovers Jo Burzynska.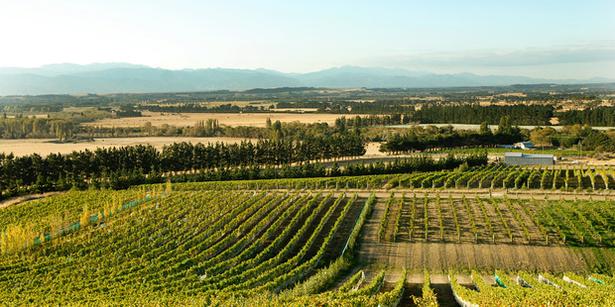 Friday Nov. 15, 2013
As pinot noir proliferates in the cooler places around the country, it's easy to forget that the phenomenon has its deepest roots in a once-rural backwater east of Wellington.
The past three decades have seen Martinborough transform into a buzzing wine village that's the source of some of the finest examples of what's now New Zealand's most widely planted grape, plus an impressive array of other varieties.
"We're in an interesting phase now," muses Martinborough wine pioneer Clive Paton when I catch up with him at his charmingly rustic Ata Rangi cellar door.
"As a small region we've been somewhat swamped by others, while our wine is entering a new era in terms of quality due to the vine age and producer experience that's come with time."
It was back in the early 80s that Paton, along with Neil McCallum of Dry River, Stan Chiffney and Derek Milne, planted the first vines of the modern era in Martinborough.
That followed a 1978 DSIR report which revealed the area had a climate similar to that of Burgundy, the French home of pinot noir.But pinot's past in the area predates these new beginnings by almost a century, when William Beetham and his French wife Marie Zelie brought the variety to the Wairarapa in 1890. Their success is documented and bottles still exist.
Fast-forward to today and despite this rich history it's been Central Otago that's been stealing much of the New Zealand pinot limelight in recent years, while Marlborough has become the largest source of the variety. Martinborough has found itself somewhat overshadowed.
Given the vitality I witnessed on a recent trip to Martinborough, this position is undeserved. A natural changing of the guard is under way as the older generation pass on their knowledge to the next and retire, with the young blood injecting new ideas and inspiration into the region.
At renowned wineries such as Dry River, McCallum has filled his final barrel and passed the baton to talented young Dutch winemaker Wilco Lam, while Helen Masters is on board at Ata Rangi and guiding its wines ever upward.
At one of the larger, longer-established wineries, Te Kairanga (which could only be regarded as big by Martinborough's ultra-boutique standards), winemaker John Kavanagh has just returned to the region after a stint at Nelson's Neudorf, with the aim of taking the property to new heights.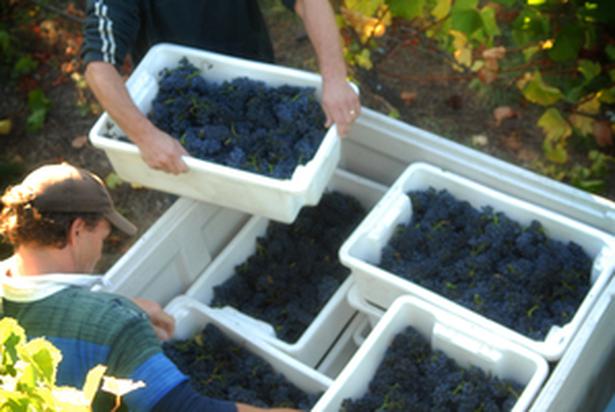 "I strongly believe Martinborough is one of the great vineyard areas of the world," he tells me. "The pioneers of Martinborough showed it is a great place to grow grapes; now the new wave of winemakers here are challenging styles and creating a dynamic future. That's something I want to be part of."

Paton agrees: "I think the new wave in the winemaking scene is fantastic."
Big Sky's Katherine Jacobs says of the decision she and husband Jeremy Corban (of the eponymous winemaking family) made to set up in the new Te Muna Rd sub-region just out of town, on their return from France: "We really considered where we were going to be able to make fantastic pinot noir.
"We're excited to be here and feel it has the potential to make the best pinot noir in the world."
Lance Redgewell, of Cambridge Road, is another winegrower of this latest chapter drawn to the region's potential, both realised and to come. He bought one of Martinborough's older vineyards, has converted it to biodynamics and has been exploring some of the most radical winemaking in the region.
This includes making a number of wines as eclectic field blends - a traditional practice rare in New Zealand. A mix of varieties are harvested and fermented together, the fermenting done in spherical containers, such as a tank Redgewell has had customised and a ceramic egg that's just been delivered.
"A spherical container creates convection currents turning in on themselves, so you get a more even intermixing," he explains.
Like Redgewell, many here are converting to more natural winegrowing.
"The shift to organics is important in the region at the moment," notes Martinborough Vineyard's Paul Mason, as we look out over some of the oldest pinot noir vines in the district, which have been managed organically for six years.
Another thing Mason views as exciting is the move in the region to making more single block wines. Given pinot noir, with age, becomes more expressive of the sites on which it's grown, it's something particularly relevant in a region that's home to some of the nation's most venerable vines.
Someone who knows the region's blocks more than most is veteran Martinborough winemaker Larry McKenna, whose work in the 80s helped secure the region's spot as a respected international pinot player.
As well as making wines from his more recently established Escarpment vineyard in Te Muna Rd, he's now making single vineyard pinot noirs from some of the older blocks in town to showcase the vineyard's character.
"I decided to follow the Burgundy model and thought it was worth doing the 'insight' series to provide an insight into the sites," he says as he takes me through a fascinating tasting of all the vintages he's made from one of these vineyards.
"While I once made wines in response to the vintage, I now also make them to a site."
As well as expressing the finer points of the vineyard, McKenna's line-up displays the typical Martinborough pinot profile.
These are structured and savoury as opposed to the softer, plush, fruity character of those from Central Otago and have their place in New Zealand's growing range of pinot styles.
It's not just pinot noirs that have ignited the passion of the region's vignerons. Martinborough is also the source of a wide range of wines made from other varieties, such as a softer food-friendly style of sauvignon blanc, some stunning rieslings, elegant chardonnays and beguilingly aromatic syrahs. The latter particularly caught my attention on this trip.
I caught up with Kusuda's Hiroyuki Kusuda, one of the most meticulous, quality focused winemakers I have ever encountered. He was drawn from his homeland of Japan via wine studies in Germany to Martinborough for its pinot noirs, but ended up buying a syrah vineyard. "I never dreamt I would touch syrah," he says. "However, the most surprising wine I experienced in my first year here was syrah. After smelling its aromatics, I contemplated buying a syrah block back in 2005!
"Martinborough is an interesting place," he says. "Where else can you have syrah, pinot noirs and riesling that express their true character?"
As I made my way back over the Rimutaka Range to Wellington to catch my flight, I felt invigorated by the energy I've encountered. This small, pioneering wine region's future would appear to be equally as exciting as the memorable days of its early trailblazing.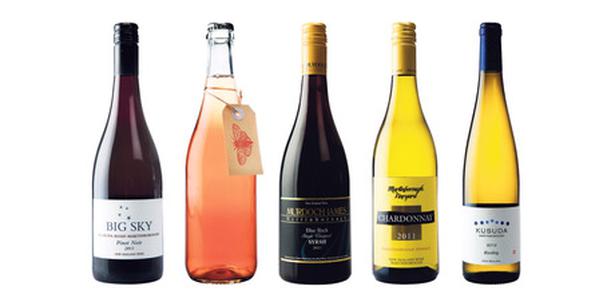 TASTE MARTINBOROUGH
Big Sky Pinot Noir 2011 $37
A powerful velvety textured pinot with rich, ripe, dark cherry fruit, spice, smoke and a savoury undercurrent. From Caro's, Point Wines, Hamilton Wine Company and Scenic Cellars.

Cambridge Rd Natural Pinot Noir Vin Gris 2012 $20
A pinot noir with a difference, and which has been early picked and made into a pink-tinged wine with a gentle spritz. It's refreshingly crisp, with notes of berry fruit and spice. Find at www.cambridgeroad.co.nz

Murdoch James Blue Rock Syrah 2011 $45
An attractive, aromatic cool-climate style of syrah that's light, bright and silky, with fragrant notes of black pepper, florals and a touch of savoury. Available at Glengarry.

Martinborough Vineyard Chardonnay 2011 $40
Rich creamy, toasty notes and hints of butterscotch are counterpoised by fresh notes of lemon and mineral in this fine example of a Martinborough chardonnay. From Glengarry, Liquor King and First Glass.

Kusuda Riesling 2012 $39.95
A wonderfully intense and balanced dry riesling with beguiling notes of peach and blossom wound around a taut mineral and citrus spine. Available from The Village Winery.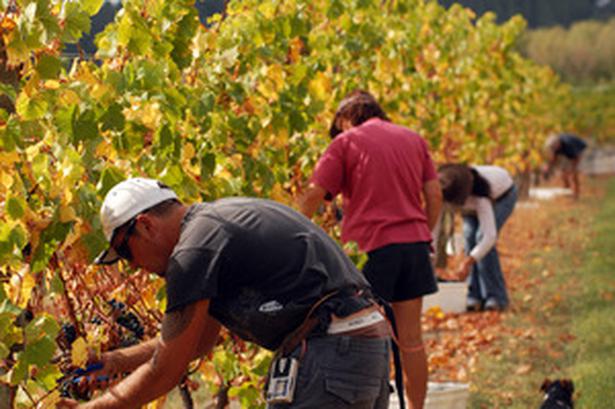 Travel Martinborough
Just over an hour's drive from Wellington and you're in New Zealand's only true wine village. Small and compact, most of Martinborough's wineries are within walking distance of the town square. Drop by at the welcoming cellar doors of long-established names such as Ata Rangi, Martinborough Vineyard and Palliser or check out newcomers such as Poppies - the chic tasting room of ex-Dry River's Poppy and Shayne Hammond - and Cambridge Road's tiny cellar door and casual courtyard dining area.
A map and more information can be found at: winesfrommartinborough.com

TOAST MARTINBOROUGH
This Sunday (November 17) wine lovers will wander from winery to winery as part of Martinborough's popular picaresque annual wine festival, Toast Martinborough. Tickets for this year's event have already sold out, but more information about this and future festivals can be found attoastmartinborough.co.nz
Share this:
More Food & Drink / Wine & Drink