Wine: The New Normal
Jo Burzynska finds out why the EU is rejecting some of our good wines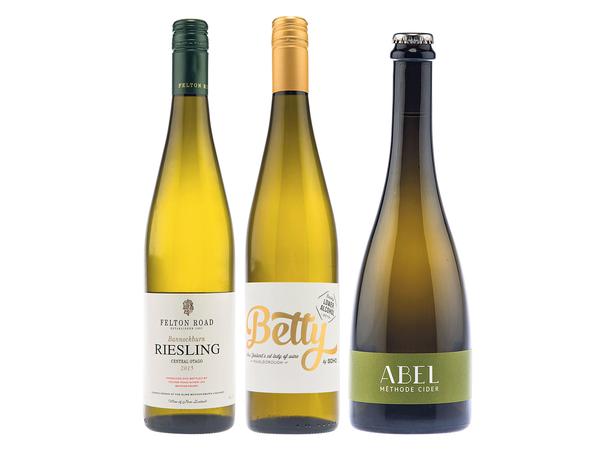 Saturday March 12, 2016
Just what is a normal wine? Following a number of respected New Zealand labels being barred entry into the European Union, it's clear that we currently have a different view to Europe on the subject. And, to add insult to injury, two recent local rejections were over levels of alcohol and acidity deemed acceptable in some European wines.
Central Otago's Felton Road consistently makes some of the country's best rieslings. However, when it tried to export its 2015 Bannockburn Riesling, it discovered that its alcohol level was 0.06 per cent below the 8.5 per cent considered "normal" in EU wine law so it consequently could not be sold in Europe. This was the only reason it was declined the special export certification required by all wines to leave our shores for the EU.
"I had no I idea that this regulation existed," says Felton Road's Blair Walter. "I believe it's just a historical loophole that 'normal wine' must be above 8.5 per cent to help guarantee wines are of sufficient quality and not the product of a disastrous growing season and/or poor viticulture. There ought to be an arrangement that they can accept the wines if they pass New Zealand Winegrowers export certification as a balanced and high quality wine below 8.5 per cent alcohol.
"It would be easy enough to do a blind tasting against some german rieslings that are 7.5 to 8.5 per cent to show that our wines can quite comfortably sit amongst these," Walter suggests, as ironically some of the world's benchmark rieslings from Germany regularly clock in at under 8.5 per cent abv. "At the moment it is certainly a barrier to trade."
At Te Whare Ra, Anna Flowerday was less than impressed when she discovered the latest vintage of the winery's award winning gewurztraminer would not be allowed into the Europe given its acidity fell below legal EU limits. As variety with inherently modest acidity, informal research conducted by Flowerday into levels found in classic examples from France's Alsace region suggest these are similar to those of her illegal wine.
"It's frustrating. What should we have done, acidify it so it would have tasted terrible?" she asks. "We are making wines that are New World versions of Old World classics, so this is almost an artificial barrier to trade. We're not doing anything different, except we're making wine in New Zealand."
The problem is not a new one and stems from the different approaches taken by NZ and the EU in their definitions of what wine should be. While the EU's complex wine regulations sets acceptable levels of things such as alcohol and acidity, here in New Zealand, wine is simply considered the product of complete or partially fermented fresh grapes.
"In New Zealand wine production must comply with all New Zealand food safety requirements, but control over production techniques that do not impact on food safety are generally only limited by the requirement to apply good manufacturing practice," notes Jeffrey Clarke of New Zealand Winegrowers. "This allows our winemakers maximum flexibility and scope for creativity, while ensuring the integrity and safety of the finished product."
Part of the seemingly double standard lies in the fact that EU-registered wine regions are able to obtain special derogations of the law that permit the sale of wines within the region even if they fall outside normal EU parameters. At present New Zealand is unable to apply as it lacks the official Geographical Indications Act that would allow its regions to apply for EU registration and request these exceptions.
This act has been in the offing for years and is hoped should pass into law in late 2016. A free trade agreement would also allow many of these anomalies to be negotiated away. However, in the meantime our winemakers are in limbo.
"We plan to resubmit our riesling in May when we have another container leaving for the EU and perhaps we may indeed get the one hundredth of a degree of alcohol higher that will then mean it's considered a normal wine," says Walter. "But at the moment, we're having fun — and not getting a headache — drinking abnormal wine!"

Felton Road Bannockburn Central Otago Riesling 2015 $35.50
Europe's loss is our gain if it means there's more of this delicious Riesling for us to enjoy. It's wonderfully fresh, with vibrant limey acid balancing its sweetness, with pure and delicate apple and white peach fruit threaded with honeysuckle florals woven around a spine of mineral. From Bacchus, Finer Wines, feltonroad.com.
Betty By Soho Lower Alcohol Marlborough Riesling 2015 $24
Inspired by US President Ford's first lady, this 9.4 per cent riesling is another that's light in alcohol but high in flavour that's made in a well-balanced medium style, with succulent peach and juicy lemon fruit and hint of stony mineral. From Glengarry, Farro Fresh, Herne Bay Cellars.
Abel Methode Cider 2015 (500ml) $13.99
An impressive new Nelson cider that's fermented in bottle like a Champagne and crafted by a couple with a background in wine. Made from 20 per cent pears and 80 per cent (predominantly cider) apples, it's the most refined local cider I've tried to date, with crisp red apple fruit, nuances of jasmine and racy notes of citrus. One for wine lovers as well as cider fans. From Farro Fresh, Accent on Wine, Brothers Beer.
Share this:
More Food & Drink / Wine & Drink