Wine: Overexposed
Drink widely and with abandon if you want to ward off a bout of the dreaded cellar palate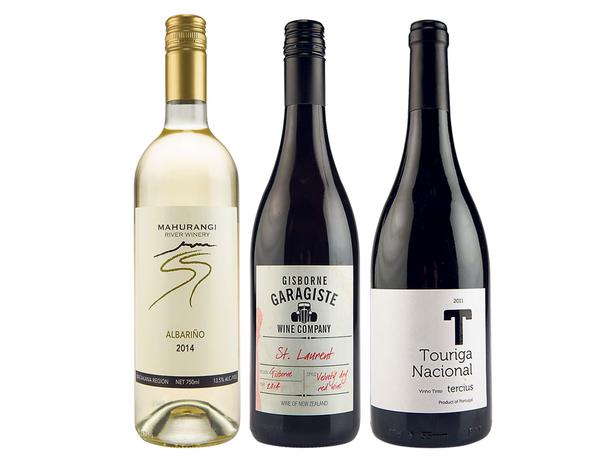 Saturday Sept. 12, 2015
Its makers declared the wine wonderful, while the untouched glasses of the guests around the table told a different tale. This tawny-hued white with a palate redolent of rotting fruit in an ashtray and a grip that would give Richie McCaw a run for his money, left me wondering whether they were trying to pass off damaged goods or this was simply a bad case of cellar palate.
Cellar palate is an affliction that can be suffered by winemakers and wine drinkers. It happens when a person becomes so acclimatised to something they taste regularly that they become blind to any faults or flaws. Just as the stink of a sulphurous spring lessens the longer we're in its environs or we become increasingly oblivious to the pong of our own perfume or aftershave, the same can occur with our perception of tastes.
When it happens to a winemaker it can have serious professional repercussions. Off notes in a final wine have the potential to taint a winery's reputation and drive drinkers away from its products. Worryingly, it also seems fairly easy to fall prey to if protective steps are not taken.
I've heard numerous stories, and seen a few examples myself, of wineries suffering from major problems with the malodorous compound that causes cork taint, which goes unchecked because of cellar palate. At its source, its taste can become so ubiquitous as to go unnoticed, while its unpleasant mouldy character is often easily picked up by a fresh palate.
In The Taste of Wine: The Art Science of Wine Appreciation, the respected French professor of oenology, Emile Peynaud highlights the case of when he was asked to check out a wine from a Bordeaux chateau in which its owner had been alerted to an unpleasant character by customers that he couldn't personally perceive.
On entering its cellar, Peynaud was initially struck by a "suffocating" stench from a woodworm treatment. However, this became imperceptible a few minutes later and the wine seemed fine when sampled in this milieu. When he tried it again in his tasting room the next day, he found the wine "overwhelmed by this chemical stink", demonstrating how smells in the environment can influence our judgment.
Smelly chemicals aside, it can also happen when winemakers drink only their own wines. Similar to a doting parent, this can lead them to lose perspective and think their wine amazing, when in fact it's a misbehaved brat. I wondered whether this might be the case with the winemaker I encountered, as he seemed so proud of a wine that everyone else found putrid.
Cellar palate can also strike the general wine drinker. Imbibing wines from just one variety, region or even country can cause your palate to adjust to the characters of a narrow band of wines and lessen the appreciation of the flavours and textures offered by the wider world of wine.
One way to guard against the dangers of habituation is to drink widely, something all the great winemakers I've encountered always practise. Along with benchmarking their wines alongside those of their peers and from further afield and using tasting panels, this all helps winemakers maintain a crucial critical perspective on what they themselves are creating.
Thankfully, as these are practices embraced widely in our wine industry, the erroneous opinion that I experienced at this particular winemaker's table is a rarity. And if you want to ward off cellar palate yourself, just make sure you make your drinking habits promiscuous!

WINES TO WARD OFF CELLAR PALATE
Mahurangi River Winery Matakana Albarino 2014 $28
Stuck on sauvignon blanc? Then why not try another variety that's new to New Zealand, and shares its fresh profile? This dry and delicious example from Matakana exhibits the grape's signature notes of zesty citrus combined with a hint of herb and subtle savoury undercurrent. Sensational with seafood. From mahurangiriver.co.nz
Gisborne Garagistes St Laurent 2014 $23
Another new vine on the block to keep the palate fresh is the Austrian red variety, St Laurent, which makes aromatic wines akin to pinot noir. This one is light and bright with attractive fresh berry fruit and juniper-like spice. From Primo Vino, garagiste.co.nz
Tercius Touriga Nacional, Portugal 2011 $21.99
To fully appreciate the wines we make at home, it's important to sample those from overseas. If you like a full-bodied and fruity red, try this Touriga Nacional with its ripe and fresh blackberry fruit edged with peppery spice that's made from one of Portugal's finest black varieties. From mineralwine.co.nz
Share this:
More Food & Drink / Wine & Drink