Wine: Pay Per Review
New code could be a step towards transparency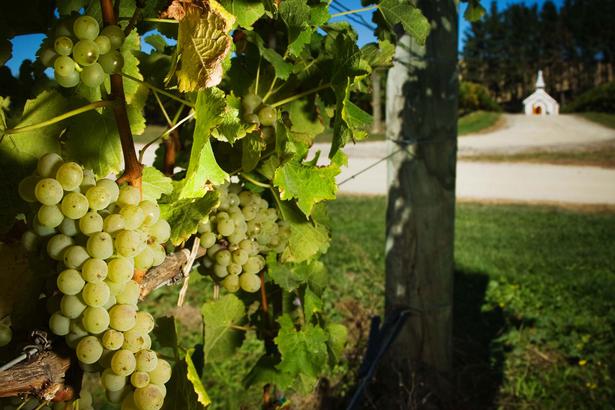 Wednesday Jan. 20, 2016
In a photograph likened to a Renaissance masterpiece, police are seen wrestling one man to the ground, while another reclines in the middle of the road casually reaching for his beer. Like many I was drawn in by this recent viral image of New Year's Eve in Manchester, and then further intrigued when one of the characters from the scene later stepped forward to spill the beans on what really happened.
Those that were interested will likely know the prosaic backstory, so I won't repeat it here. It did, however, highlight for me the importance of context, something that can increasingly be lost in online and social media, and has been much pondered by myself and fellow members of the Wine Writers of New Zealand (WWNZ) association as we launch our expanded Code of Ethics. What disclosures should wine critics and companies make and what background is essential to share for readers and consumers to get the full picture?
Many traditional print publications have their own code of practice to uphold professional integrity. However, things got so murky in the blogosphere that in the US, the Federal Trade Commission intervened to issue new guidelines that require independent online writers to disclose any material connection they have with a company whose products or services they are covering.
We don't have such specific legislation here, only the Fair Trading Act that can be applied when consumers are aware of misleading and deceptive practices. But even among New Zealand's wine writers and wine industry ideas differ about what is acceptable and what constitutes a conflict of interest; what is independent editorial and what is marketing copy.
In creating WWNZ's code we examined everything with the potential to affect impartiality. For example, the unsolicited samples all wine writers are sent. Ideally these would be funded by our publications or our copious earnings, but in reality, it's not the case.
The dozens of wines a week a professional wine critic can receive, however, help counter bias and provide a comprehensive base from which to make recommendations that would be impracticable if all wines were purchased. We concluded that members can accept samples, but on the proviso they are under no obligation to review them.
A tenet at the heart of WWNZ from its inception, reinforced in the new code, is that actual or perceived critical independence is impossible when writers accept money for reviews by wine companies. Though this practice runs counter to journalistic ethics and is not widely seen or condoned in other countries, some consider it justifiable here.
I spoke to two of the highest-profile paid reviewers to get their perspective. One considers himself not as a journalist, but "a consultant to the wine industry", likening his service to that of a doctor whose patients pay for a visit. He proposes that, like a doctor, he is not "directly biased" because money has changed hands, but added that "we are all biased and not truly independent".
"On the face of it, it may appear the direct payment removes writer's independence," acknowledged the other. "However, I feel charging a submission fee puts each wine on a level playing field, as we do at wine shows or magazine tastings.
Hopefully gone are the days when some writers used to receive payments 'quietly', not from every winery, but from a select few."
Though receiving covert payments for reviews is downright dishonest, I'd argue a paid commission to a single reviewer by a producer creates a different dynamic to that of wine competitions or magazine tastings. In these, judging is carried out blind by independent panels with no financial connection to the individual producers or any idea of the identity of what they are assessing.
"I don't think reviews paid for by the reviewee are worth the paper they are written on," stated Dr James Hollings, Senior Lecturer in Journalism at Massey University. "Certainly the public should be told of the reviewer's financial interest."
"From a consumer perspective it's best if full disclosure is made," agreed Sue Chetwin, CEO of Consumer NZ, "i.e. by the wine writer and the company that paid."
Both reviewers I interviewed reveal the financial arrangement on their websites. This information, however, is frequently not conveyed to consumers by the wine companies that then quote their reviews as endorsements and use their medals on the bottles. Only when this is declared will consumers have a real idea of a review's context.
It's clear that there are substantial grey areas within wine writing ethics, including this rather sizeable pachyderm in the tasting room. My wish for the New Year is for greater transparency, towards which I hope WWNZ's new code is a step.
More information about Wine Writers of New Zealand can be found at winewriters.org.nz

AND NOW FOR SOMETHING LIGHTER...
Frescura Pinot Grigio Rosato, Veneto 2013 $16.95
A textural Italian rose with restrained apple and berry fruit and hint of savoury and spice. Made by consultant Kiwi winemaker Matt Thomson from the white grape pinot grigio/gris, where contact with the variety's copper-coloured skins has imparted an onion-skin hue. From Farro Fresh, Kingsland Liquor Centre, thegoodwine.co.nz and independent wine stores.
Palliser Estate Martinborough Rose 2015 $22.85
Fresh, dry and fragrant, the second rose release from Palliser is a pretty pink pinot with mouthfilling raspberry fruit threaded with honeysuckle florals. From Glengarry, Centre City Wines.
Whistling Buoy Kokolo Vineyard Canterbury Pinot Noir Rose 2015 $25
A rare and beguiling rose from Canterbury's volcanic Banks Peninsula, with delicate and bright strawberry fruit and note of zingy sherbet lemon. From whistlingbuoy.co.nz
Share this:
More Food & Drink / Wine & Drink