Wine: Rain and Shine
Jo Burzynska discovers Melbourne's wine and dining scene more than makes up for a wet holiday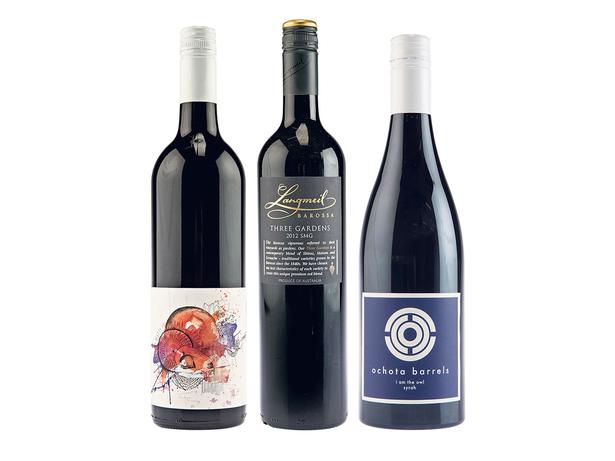 Saturday Aug. 6, 2016
Touching down in Melbourne in lashing rain and gales means our plans for sightseeing are swiftly shelved. I try not to dwell on the fact that this time last year my beloved and I were honeymooning in the heat and sunshine of Bali. Now, here we are on a short break in a chilly city, albeit one that offered some pretty hot prospects in the food and wine department.
Following a tip-off from an esteemed Australian wine writer colleague that we're staying around the corner from the city's first specialist natural wine bar, Clever Polly's, we start our travels here. Natural wine is a growing trend in the city, and at Clever Polly's this means wines made by producers working with or towards organic or biodynamic practices in the vineyard and using virtually no additions in the winery, manager Jasmine Wakely says.
We initially pop in for a quick glass of wine and a bite to eat. However, some delicious hours, drinks and courses later it ends up being a long lazy afternoon sampling the delights of their exciting drinks list and Japanese-inspired omokase menu, which literally means: "I'll leave it up to you", and we do.
As we watch cars splash and passers-by scurry through the rain from our window seats, we enjoy a series of exquisite dishes cooked up by chef Sam Stafford and accompanied by inspired drinks pairings
from Jasmine — who, we discover, moonlights as a winemaker.
These include laver-wrapped radicchio with sour plum and black garlic, matched with an intriguing American sour beer fermented with sea salt and watermelon; and sea bream with an umami-rich beurre noisette partnered with an amber Georgian wine made in an amphora buried in the ground. We finish with mirin-poached quince with rhubarb and thyme sorbet accompanied by a red rice sake.
Next day, for our anniversary dinner, we're booked into Town Mouse. It's one of an exciting wave of Melbourne restaurants with a Kiwi connection, and was started by Christian McCabe, founder of Wellington's award-winning Matterhorn, with food courtesy of ex-Matterhorn chef Dave Verheul.
Its shared-plate menu was fitting for our romantic evening, which started with sweet and salty crisp profiteroles filled with goat's cheese, caraway, thyme and honey from Town Mouse's own hives. We feel the nippy night calls for hearty fare so share a sizeable hunk of melt-in-the-mouth confit beef neck accompanied by a rich, earthy chunk of slow-roast red cabbage cooked with prune, apple and parmesan.
Town Mouse boasts another exciting international wine list of a more natural persuasion, most of which, as with Clever Polly's, are sadly unavailable in our tiny market — except for the New Zealand bottles. This time we keep it local and sample Ar Fion's fresh and aromatic Yarra Valley amber wine made, with an eclectic blend of sauvignon blanc, pinot gris, gewurztraminer and a dash of pinot noir, by another New Zealander no less! We then move on to the black-fruited and peppery Boomtown No. 2 Heathcote syrah tempranillo.
On our final day we stagger to Supernormal, chef Andrew McConnell's latest venture, whose light fresh Asian-influenced food and "raw bar" is exactly what we fancy. It may be buzzing but wine buyer Leanne Altman provides us and many other tables with wine advice from a list that has me in ecstasies, with a page devoted to German producer
J.J. Prum and a selection of "Wines of Salinity", that Leanne says focuses on "non-fruity" varieties and styles that work with the many umami-rich ingredients used here.
Kingfish carpaccio with celery, horseradish and intense smoky savoury cubes of dashi hits the spot, as does its matching fresh and earthy Mioya "Yuho Yamaoroshi" sake. Next is Supernormal's signature chicken salad, with a creamy tofu dressing and tangy pickled cucumber, which sings with a limey Frankland Estate riesling.
The rich New England lobster roll is delish with the richness of the Shadowfax chardonnay and the intense, lemony Pichot Vouvray Clos Cartaud goes wonderfully with roast john dory doused in seaweed butter with ginger and citrus. We even manage to spilt a portion of the opulent peanut-butter parfait and deep-fried custard before it's off to catch our plane home.
We arrive at the airport to find our flight may be cancelled due to high winds and decide we really don't mind if we stay on. We may have exchanged beaches for bars this break, but the warmth and excitement we found in Melbourne's wine and dining scene meant not even the inclement weather could dampen our spirits.

WARMING AUSSIE REDS
Vinteloper "Adelo" Red Blend 2013 $35.50
David Bowley is aiming to do things differently with his Vinteloper label, something reflected in this unconventional but approachable blend of touriga nacional, shiraz, grenache and pinot noir with its bright, ripe and perfumed palate of black fruits, herb and chocolate. From Great Little Vineyards and Hamilton Beer & Wine Company.
Langmeil "Three Gardens" SMG 2012 $29.95
Made from three vineyards — in Tanunda, Lyndoch and Vine Vale — and three grapes — shiraz, mataro and grenache — the Three Gardens offers a rich mouthful of smooth and juicy plum and blueberry fruit laced with sweet spice. From Hamilton Beer and Wine Company, Primo Vino, Caro's and Bottle O.
Ochota barrels "I am the owl" Adelaide Hills Syrah 2014 $54.99
A wine like this texturally thrilling cool-climate syrah highlights the exciting things afoot in Australia's vineyards, with its silken red berry and plum fruit overlaid with fragrant notes of florals, herbs and sweet spice. From Village Winery.
Share this:
More Food & Drink / Wine & Drink