Wine: Raise a Glass
Champagne is not all about the pop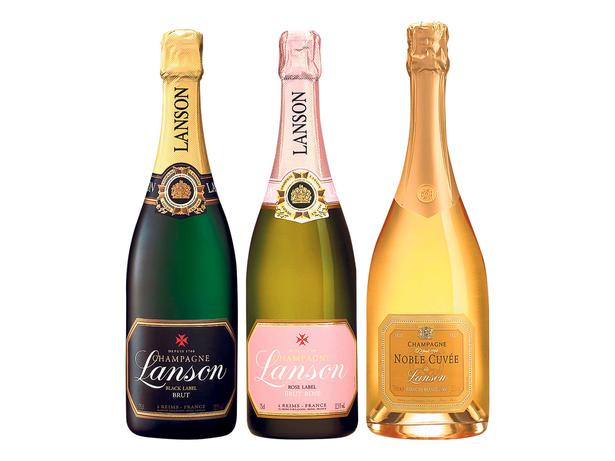 Saturday Feb. 13, 2016
Come Valentine's Day, many of us will be toasting our beloved with Champagne, so it seems comme il faut to devote this week's column to an intriguing tete-a-tete I had late last year with one of its makers. Catching up with Lanson's affable chief winemaker Herve Danton over a degustation at Oyster and Chop, we chewed the fat over topics from climate change to coping with the reality that what he makes is often quaffed with little contemplation of its quality.
It was a fittingly nippy Auckland night when Herve hosted a dinner designed to showcase a selection of his wines from this French cool-climate region. Champagne's chilly climes help impart the finesse and freshness to its world-beating fizz, so I wondered how things were looking with a view to the global warming that some warned might make Champagne too hot to produce great sparkling wine.
"Maybe global warming is not so bad for Champagne, when you look at the frequency of good vintages," Herve notes. "Between the 1940s and the 1980s there were two or three every 10 years, but in the last decade there have been many good vintages: only 2001 not as good, but it still wasn't that bad."
While Herve acknowledges that global warming is not a good thing overall, Champagne's position on the margins of where grapes will ripen may be its saving grace. "With a very cool climate, even if its warm, it's still cool," he explains.
Champagne's regional body, the CIVC, has been researching ways to adapt viticulture to changing conditions, but Herve has observed something of a paradox afoot in the region's vineyards. One would assume increased temperatures would lead to lower acidity and riper grapes with higher sugar levels, but in the last five years he's noted that while sugar levels have been higher, the grapes have also retained their all-important high levels of acidity.
"For the moment, there's no problem," he reassures me. Cue collective sigh of relief from Champagne lovers.
But there's another more general paradox on which I'm keen to quiz Herve. Like many makers of Champagne, his flagship Brut NV is the product of an incredibly complex and time-consuming process. In Lanson's case, its grapes are sourced from 100 different villages in the region, which can see Herve blend the final wine from 2000 different parcels.
"You have to do many tastings to evaluate the quality and character of the harvest from different villages and grapes and imagine the style," he explains. "There's no computer that can do this, so you have to take your time."
Despite this intricate process, much Champagne is still knocked back as toasts on special occasions, where the qualities of the wine are not the central focus. Does he not find this somewhat disheartening, I ask?
"We are proud that Champagne is used in celebration, which made the reputation of the region," he replies. "As a winemaker you hope your Champagne will be understood. If a bottle's opened just for the 'pop', it can be a little frustrating, but we know that there are also people who do understand.
"The pleasure you take with Champagne is not a question of knowledge, but also the occasion and just being happy drinking a glass. And then there's the pleasure taken that comes with knowledge," he adds, bringing us back to the raison d'etre of our dinner.
"The real tasting begins when you bring it to a table and enjoy it with dishes," he says. "So one of my roles as a winemaker is to explain what Champagne is and that while you can drink it to celebrate, you can also take your time to taste it."
Your main attention will likely be your date this Sunday, but it's worth taking a moment to appreciate what's in your glass, especially if it's as good as this trio.

• Jo Burzynska was a guest of Champagne Lanson.

Champagne Lanson Black Label Brut NV $60
Lanson's flagship wine is made in a crisp, citrusy style, with lemon and apple fruit, a hint of florals and sweet pastry. Enjoy as an aperitif or with lighter seafood. From selected New Worlds, Pak N Saves, Countdowns, traditional and fine wine liquor retailers.
Champagne Lanson Rosé Label NV $70
A fresh and elegant rosé with notes of juicy red apple and berry fruits and a weight that suits richer seafood dishes and white meats. From selected New Worlds, Pak N Saves, traditional and fine wine liquor retailers.
Champagne Lanson Noble Cuvee Blanc de Blancs 2000 $199
A special wine that's only made in the best vintages. Very fine and tasting youthful despite its age, its delicate white fruits and hints of almond and honey are layered round a crisp citrussy mineral core. With its understated intensity, it's able to handle seafood served in creamy sauces. From selected fine wine stockists.
Share this:
More Food & Drink / Wine & Drink