Wine: Rewarding Reds and Roses 2016
See Jo Burzynska's top picks for reds and roses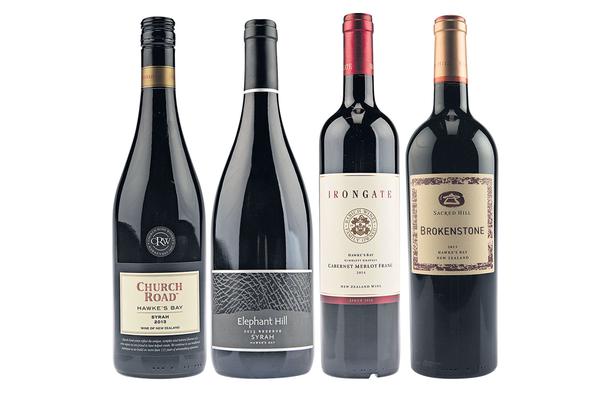 Wednesday May 11, 2016
Church Road Hawke's Bay Syrah 2013 $19.99
At less than $20, this sensational syrah could have gone into the budget buys section, but stands proudly with its peers at far higher prices with its supple, bright and juicy boysenberry and plum fruit, laced with aromatic florals, black pepper and spice. (SWNZ.)
Elephant Hill "Reserve" Hawke's Bay Syrah 2013 $49
A deeply aromatic syrah with a hint of viognier modelled on France's classic Cote Rotie, which overlays dense and taut plum fruit with notes of stony mineral and fragrant sweet spice, florals and leather. (SWNZ.)
Babich "Irongate" Gimblett Gravels Hawke's Bay Cabernet Merlot Franc 2014 $37
Honed over three decades and delivering a density and refinement that regularly sees it top of its price bracket, Babich's Irongate blend is back in the Top 50. Smooth and concentrated, its pure dark fruit and notes of bitter chocolate are supported by velvety tannins. (SWNZ.)
Sacred Hill "Brokenstone" Hawke's Bay 2013 $49.99
Another standout wine from Hawke's Bay's much lauded 2013 vintage is this ripe and luxuriant merlot-dominant blend (which also contains soupcons of malbec, syrah, cabernet sauvignon and cabernet franc). It's a super-concentrated wine with brooding dark berry fruit, notes of cocoa nibs and aromatic spices supported by big but velvety tannins. (SWNZ.)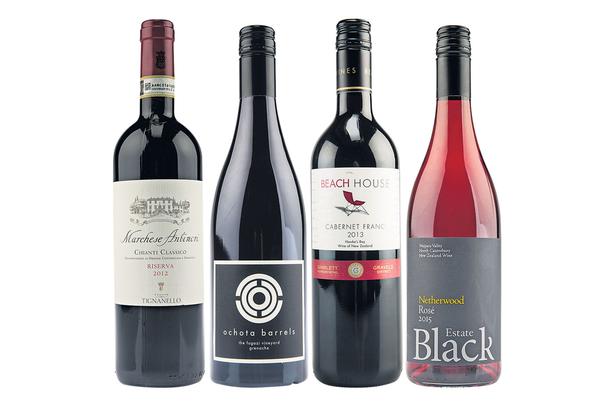 Marchese Antinori Chianti Classico Riserva 2012 $48
A classic chianti from this famed Tuscan house, with lots of lovely weight to its palate of supple and juicy cherry fruit and aromatic notes of tobacco and licorice spice over a base of savoury and game.
Ochota Barrels "The Fugazi Vineyard" McLaren Vale Grenache 2014 $59.99
Another sensational example from the new wave of Australian wine, or should I say hardcore, going by the punk-inspired name of the vineyard that produced this gorgeous Grenache. However, there are no rough edges to this ethereally textured wine from 66-year-old dry-grown bush vines, with its succulent and lifted cherry and raspberry fruit infused with notes of fennel and sweet spice and the lightest lick of tannins. (Organically farmed.)
Beach House Hawke's Bay Cabernet Franc 2013 $25
Cabernet Franc is a variety that's most often part of a Bordeaux blend in New Zealand. However, there are a handful of examples here in which it goes solo, such as this fresh and fragrant Franc that really sings with its juicy and supple cassis and black berry fruits and aromatic notes of capsicum and herb. (From beachhouse.co.nz)
Black Estate "Netherwood" North Canterbury Rosé 2015 $30
So much more than simple sipping, this intriguing rose offers far more interest than many. Created from co-fermenting chardonnay and pinot noir planted together in Black Estate's Netherwood vineyard, it's been left far longer than most rosés with its skins, which impart colour, flavour and texture that makes for a deeply coloured rose combining the style's crisp citrusy appeal with distinctively pinot noir-like characters of rose, spice, cherry and raspberry fruit. (Certified Organic).
Share this:
More Food & Drink / Wine & Drink