Wine: Special Delivery
The world's largest online wine merchant is now here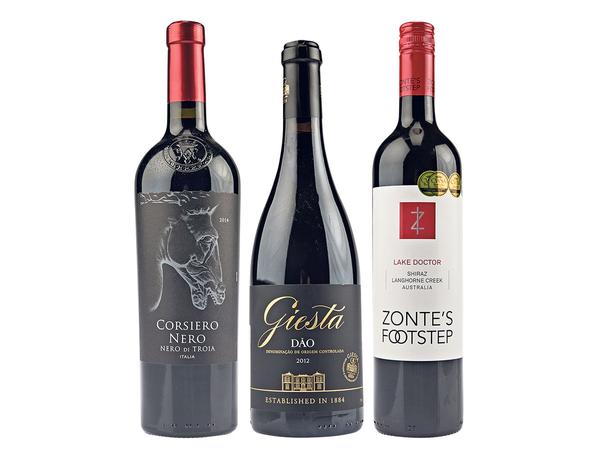 Tuesday April 19, 2016
In 1969, Tony Laithwaite drove a van of Bordeaux from France to England to share with family and friends. That journey sowed the seeds for Laithwaite's Wine, the business he founded, which went on to become the world's largest home delivery wine merchant with a million customers worldwide. This month, the Laithwaite's juggernaut made its first official delivery to New Zealand, where I caught up with Laithwaite about the launch.
More people are using the web to buy wine than ever before, with a recent Rabobank report stating that global online wine sales are outpacing the growth in traditional bricks and mortar retail. However, New Zealand is arguably not the most obvious place to set up a major online wine enterprise. We're a tiny market that's been far slower than many to embrace wine online, with numerous operations failing to make it past their first year. So why New Zealand and why now?
"We've done a lot of work with New Zealand wineries over many years and I have a lot of friends here," says Tony. "Some suggested, why not try our country?"
Back in 1986, Tony ran the Sunday Times' Wine Club's Vintage Festival in London. Its now legendary award of "Wine of the Show" to Hunter's Marlborough Sauvignon Blanc helped put New Zealand on the British drinker's wine map. He was also involved with a "flying winemaker" project that took Kiwi talent to make wine in Europe.
Laithwaite's has now expanded into a number of different countries, including Australia, where it's been for a decade. About 18 months ago a decision was made to explore the possibilities in New Zealand, not only as a source for wines — New Zealand currently accounts for around 8 per cent of the wines Laithwaite's sell in the UK — but as a market in which to sell its international wine portfolio. After doing some research and conducting a successful trial in October last year, it was decided to officially establish Laithwaite's New Zealand this month.
Look through the wines Laithwaite's currently has on offer and there's a smattering of local labels, a strong showing from Australia and a significant section from the rest of the New World and Europe. These include wines seldom seen in New Zealand, such as Chilean sauvignon blanc and even a Romanian pinot grigio, as well as more mainstream staples.
"Our initial test showed that in fact New Zealanders were more interested in drinking the international range than the Australians are," notes Tony, when I ask him whether he considers there's demand for such wines in a country than can be a touch parochial in its tastes. "I'm not hoping to change drinking habits and will adjust to what people are looking for," he adds.
Part of the proposition is the company's wine club, which offers mixed cases that give the opportunity to try new wines. Tony is also always on the look out for good deals from emerging regions.
"When I first started out 50 years ago, I landed in Castillon, which is next to Saint-Emilion, but hardly anyone knew and the wines were half the price," Tony explains. "I studied geography and knew that you often get similar soils and climates in 'the wine next door'. Everything is the same, except the wines are not as expensive. Wherever we go we still look for people 'just down the road'."

DOOR TO DOOR
With Laithwaite's wines now literally on our doorsteps, I had a taste through some of its portfolio. Here are my picks:
Corsiero Nero, Nero de Troia, Puglia, Italy 2014 $30 or $25.50 as part of a 12-bottle case.
International reds were the strongest showing in the selection I sampled, such as this opulent drop from Italy's sunbaked south, with its rich, ripe dark blackberry fruit and attractive hints of chocolate and violet.
Giesta Dao Portugal 2012 $25.99 or $22.09 as part of a 12-bottle case.
Supple and smooth, this blend of touriga nacional, tinta roriz and jaen delivers a succulent mouthful of sweet raspberry and darker berry fruit threaded with florals over a savoury undercurrent.
Zonte's Footstep "Lake Doctor" Langhorne Creek Shiraz Viognier 2013 $30 or $25.50 as part of a 12-bottle case.
An Australian shiraz with a dash of aromatic viognier that delivers an abundance of dense ripe black plum and black berry fruit laced with notes of dark chocolate, licorice spice and lick of velvety tannins.
All wines available from laithwaiteswine.co.nz
Share this:
More Food & Drink / Wine & Drink