Wine: Tastes of the Past
Like many a good book, wines periodically released from 'libraries' can tell a wonderful story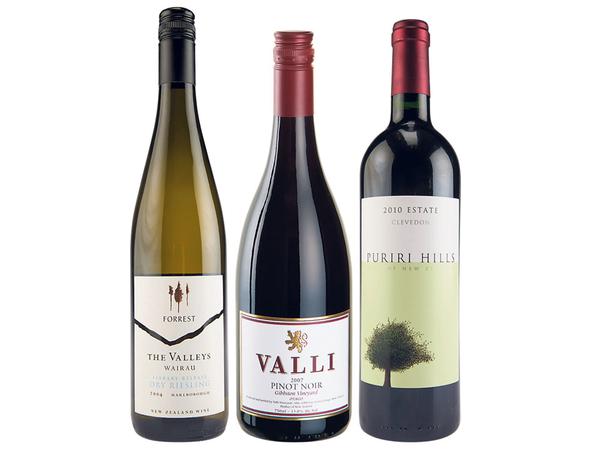 Saturday Aug. 15, 2015
"Without libraries what have we? We have no past and no future," asserted the writer Ray Banbury. His observation may relate to books, but it's relevant to wine, with a library of past vintages offering valuable insight into the history of a wine, and an indication of the pleasures to come of an entity that can so easily be consumed before its time and in its entirety.
One vast vinous repository I had a small taste of last year was the Massandra Collection. This legendary museum of more than one million bottles dates back to the late 1880s, when Tsar Nicholas II established the Massandra winery in the Crimea.
When Stalin's troops invaded the region in the 1920s, instead of considering the collection bourgeois, the Soviet leader opted to preserve and even add to it with wines found in the Tsar's palaces.
In the cool of the winery's extensive cellars, cut into mountains near Yalta, lies every vintage made by the winery, as well as other rare European wines, including one of the oldest in the world, a sherry dating from 1775.
From time to time Massandra winery — which is still in operation today — makes limited releases from the collection. This is how I got to try a bottle of the Massandra Gurzuf Rose Muscat from 1939, which had been bought by a wine writer colleague and shared to celebrate the birthday of her partner of the same vintage.
Even without the back story, simply drinking the wine was a powerful experience that offered a living and vivid taste of the past. The fact that this intense apricot-fruited sweet wine was still so amazingly fresh was another revelation.
Wineries in traditional wine regions have realised the wisdom of holding back a proportion of each vintage for documentation and future enjoyment, but here in New Zealand many have simply sold everything they've made.
However, growing confidence by many in our wine industry about how their wines are ageing has seen more local wineries adopting this practice. Some are making these wines available to the public.
Neudorf is one winery that has maintained an extensive library of its releases, from which it draws to demonstrate how well its wines age. It recently released a six-pack of Moutere Pinot Noir vintages going back to 1996, which sold out in 24 hours and prompted it to plan more library releases in the future.
"I find older wines are better communi-cators and generally have something to say," notes Neudorf winemaker Todd Stevens. "They are no longer brash and up-front, but more considered, and invite you to pay attention. They are great storytellers and the New Zealand wine industry has [and is] a great story. If we only drink the latest release you are not taking time to understand the story."
Though most wines today are made for immediate consumption, many of the finest warrant ageing. Library releases offer an opportunity for people to enjoy mature wines and, as Valli's Grant Taylor and others hope, will spur some to start cellaring bottles themselves.
"I would definitely like to see more wineries doing this as it helps spread the word," says Taylor, who is now making older vintages available.
"Library releases — assuming they are good wines — are a chance to show people what our wines are like with age and the reward of cellaring, as usually these are much more complex and interesting and have more to say than the youthful fruit."
"I have always imagined that Paradise will be a kind of library," said the writer Jorge Luis Borges. It's a sentiment that I and a growing number of New Zealand wine lovers share, with the increased access to the fruits of the country's cellars opening up opportunities to enjoy a growing array of heavenly aged wines.


Forrest The Valleys Wairau Library Release Marlborough Dry Riesling 2004 $23
Forrest is one winery that regularly has a number of aged wines available, such as this beautifully mature savoury riesling with its rich notes of buttered toast, wax and spice supported by a fresh line of lime and mineral. From forrest.co.nz
Valli Gibbston Vineyard Otago Pinot Noir 2007 $125
This elegant 8-year-old retains a beguiling core of sweet and silky plum fruit and florals around which complex mature notes of forest floor, herb and spice are wrapped. From valliwine.com
Puriri Hills Estate Clevedon 2010 $55
Puriri Hills is one of a small number of wineries that releases its wines with some age, such as its latest Estate wine. In this elegant blend of merlot, cabernet sauvignon and malbec, concentrated black fruits combine with notes of violet, herb and spice underpinned by fine tannins. From Great Little Vineyards, Fine Wine Delivery Company.


Where to buy library wines
Most library wines are available only direct from the winery, either online, at the cellar door or through its wine club.
Share this:
More Food & Drink / Wine & Drink