Wine: The Last Drop
Wine editor Jo Burzynska heads off on new adventures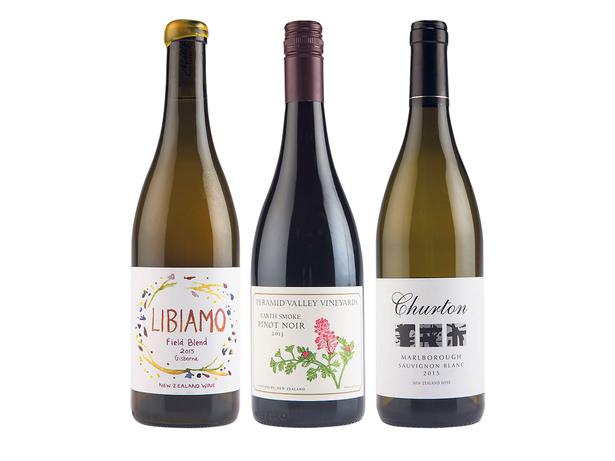 Tuesday Sept. 13, 2016
It was 20 years ago this month that, inspired by the sensorial delights of bottled poetry, I finished an English Masters Degree and landed my first job in wine. It's been an incredible two decades of a career that I have been lucky to largely spend writing about a great passion. But it's time for me to return to academia, and in doing so leave Viva, New Zealand and making my living as a wine writer.
Since setting off on my vinous odyssey from the UK, I've witnessed an era of immense change, both in wine and its coverage.
When I started out I was fortunate to have the world's wines at my fingertips, Europe's classic vineyards at my feet and inspirational writers around me. I was able to taste my way around the world's traditional wine regions and encounter the international emergence of New World wine nations, before I defected to one of these myself 12 years ago with my move to New Zealand.
My early vinous curiosity was piqued by a series of epiphanic encounters with thrilling wines from the "Old World" wine regions. But I also recall plenty of disappointments due to inconsistent quality, especially at the everyday end of the spectrum. Then came the massive influx from the New World, which could be relied on to deliver well-made bottles, bursting with fruit flavours.
These new contenders, largely from the Southern Hemisphere, challenged the primacy of the Old World and forced some of its producers to up their game and even take advice from their successful competitors. Cheaper European mainstream wines in particular improved.
In turn the "New World" wine fraternity learned restraint and a more site-focused approach from their Old World peers to the benefit of their wines as well. As a result, we the have best of both worlds today and wines across the board have never been so good.
This is something that's certainly also true of New Zealand, whose wine industry I've seen mature rather nicely while I've been here. When I first arrived, it seemed almost wet behind the ears and was riding the crazy sauvignon boom. A few hard knocks later it's now entering an exciting new epoch, with an increased confidence among its producers that's largely well-earned as their wines gain depth and distinctiveness.
Its sauvignons are no longer the band of brilliant lookalikes I first encountered. New Zealand pinot noirs have grown wings and entered the higher stratosphere to join some of the best in the world. Its winemaking has become more light-handed and intuitive. And the nation is getting to know its "terroir", making wines with a sense of place rather than just full-throttle varietal character, something aided by the growth in more natural and organic winegrowing.
Though I've watched winemaking go from strength to strength, over the same period wine writing has sadly seen its support wither on the vine. Ironically, at a time when the population is becoming more interested in what they're drinking, the decline of traditional print media in recent years has seen wine columns culled in New Zealand and overseas and its specialist magazines struggle.
Wine coverage is moving online, which while expanding the platform for wine communication, has contracted the remuner-ation now available for professional wine commentators. In response, new models are emerging, some of which are worryingly seeing writers funded directly by the wine industry rather than separate publishing entities.
This may work well for the wineries, which are finding it increasingly easy to pay for coverage — and here in New Zealand, even reviews — but it removes the independence essential for impartial criticism.
Thankfully I've had the support of the Herald and its wonderful Viva team. They've permitted me to share at least 750 words every week on wine at a time when other columns have been whittled back to nothing or dropped completely.
So after nine years with the Herald this is my last official column as Viva's wine editor. I'm off to Australia for a while to pursue a PhD that explores my longstanding interest in the interaction between sound and taste, a project woven from the two threads of my career as a wine writer and sonic artist and in which wine will play an important part — a complex, expressive and emotive liquid that continues to fascinate me just as much, if not more, as when I started out all those years ago.

FINAL FAVOURITES
Just what to share as my final wine recommendations from the multitude of amazing local wines I've tried of late was a tough call. However, I've chosen this trio as they're from producers whose philosophy and wines epitomise what I find exciting in New Zealand right now and point towards even greater things to come in the country's future.
Millton Libiamo Field Blend Gisborne 2015 $49
James and Annie Millton were trailblazers in organic and biodynamic winegrowing in New Zealand years before the philosophy gained its current local momentum. This impressive inaugural field blend of viognier, marsanne and muscat sees them charting more new territory and working with the next generation. It's an intriguing wine whose grapes were left with their skins for 77 days, imparting its amber hue and a rich pithy texture that supports peach fruit threaded with exotic notes of herb, chrysanthemum petal and cardamom spice. From winediamonds.co.nz
Pyramid Valley Earth Smoke Canterbury Pinot Noir 2013 $129.99
Mike Weersing's painstaking search for the perfect site for his home vineyard highlights his and partner Claudia's commitment to revealing distinctive terroir. For its clearest expression, they too have managed their Waikari vineyard biodynamically from inception, and make very different wines from its various slopes. The Earth Smoke Pinot Noir, from its heaviest clay soils, always displays an earthy character, seen again in the 2013 release. It's a silken-textured and savoury wine, with notes of forest floor, herb, spices and sour cherry, propelled by thrilling drive of acid and underpinned by fine structuring tannins. From Glengarry, Fine Wine Delivery Company, Great Little Vineyards.
Churton Marlborough Sauvignon Blanc 2015 $27
I couldn't sign off without recommending a great example of a variety that's so important to New Zealand. Churton's textural and refined sauvignons — again made using biodynamic principles — have consistently proved compelling examples of real character rather than caricatures. The latest release is no exception with its delicate aromatics of elderflower, grass and herb entwined with fresh citrus fruit, notes of blackcurrant leaf and mineral. From Fine Wine Delivery Company.
• Keep up to date with Jo's adventures through her new wine and multisensory blogs at joburzynska.com
Share this:
More Food & Drink / Wine & Drink