Wine: Toast Life
Alcohol's link to breast cancer has been raised again, but it's not all bad news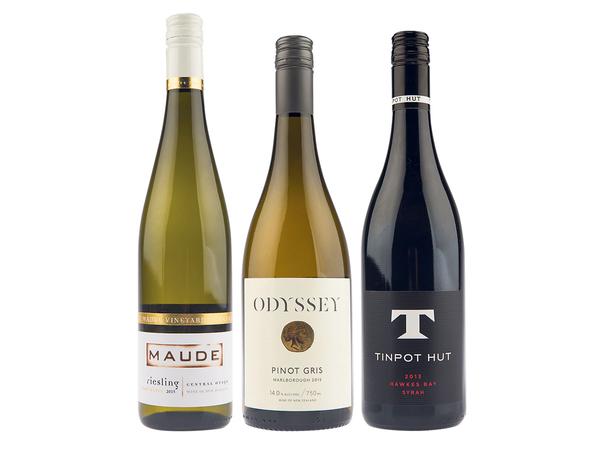 Saturday May 28, 2016
"Just one glass of wine might kill you," trumpeted one British newspaper of the links between alcohol consumption and breast cancer, while the country's chief medical officer advised women to think about the risk every time they reached for a vino. With the International Day of Action for Women's Health this Saturday, I thought it timely to make sense of the current situation, looking behind the sensational headlines and confusing statistics.
There's no doubt that excessive drinking leads to an array of different health conditions. And as women process alcohol more slowly than men, we're more likely to develop chronic alcohol-related diseases more quickly than our male peers. It's why women's safe drinking limits tend to be set lower than those for males, with New Zealand's Health Promotion Agency's low-risk drinking guidelines advising women to consume no more than two standard drinks a day and 10 a week, as well as recommending two alcohol-free days a week for everyone.
However, in the case of breast cancer, studies now suggest that even low alcohol consumption can increase its risk by increasing levels of oestrogen, which causes hormone-receptor-positive breast cancer. The New Zealand Breast Cancer Foundation says if you drink more than one glass of alcohol every day, you will increase your risk by approximately 10 per cent for each additional drink per day and advises women to reduce oestrogen levels and therefore their risk by having alcohol free days and limiting intake.
An Oxford University study that analysed the results of 113 academic papers suggests there's a 5 per cent breast cancer increase from drinking one small drink a day. It sounds scary, but without being put into context it's difficult to decipher exactly what these figures mean.
One of the clearest breakdowns I found was by Sarah Williams, health information officer for the UK's Cancer Research organisation. She extrapolated that while 111 women out of 1000 non-drinkers would develop breast cancer, in women who have one alcoholic drink a day this figure was 117 in 1000 women. "A 5 per cent increase in risk isn't huge," she concludes. "But it's worth remembering this is just for one drink a day, and it all adds up."
There are other ways of reducing the risk besides forgoing alcohol. Regular exercise and maintaining a healthy weight are suggested by numerous health agencies, and it's been proposed folate could possess protective properties. I'd also wager that not stressing over one's mortality every time you're offered a glass of wine — despite comments by Dame Sally Davies, the UK's chief medical officer — has its benefits.
"Life is too short to cut out something you enjoy in moderation," said breast cancer survivor Joanna Moorhead in response to Sally's comments in the Guardian. "And breast cancer isn't the only threat in life: it can be a mistake, whether you've had this horrible disease or not, to allow it to dominate your life. If I thought about cancer every time I had a glass of wine, the way I see it cancer would have won. And in my life, it certainly hasn't done that."
As a wine lover and a woman with a slightly elevated chance of breast cancer myself, it's an issue I certainly take seriously. Life is full of risks, but wine gives me such pleasure that, in moderation, it is one worth taking.

WONDERFUL WINES MADE BY WOMEN
Maude East Block Central Riesling 2015 $32
This delicate low-alcohol (9 per cent) riesling is made by Sarah-Kate Dineen and her husband, Dan. Notes of mineral and white flowers combine and its gentle sweetness is perfectly offset by the crispness of its green apple fruit. From fine wine stores.
Odyssey Marlborough Pinot Gris 2015 $27
Made by Rebecca Salmond, this is a richly textured but fresh citrus-edged dry gris with ripe apple and pear fruit and a savoury undercurrent infused with cinnamon spice and floral aromatics. From most fine wine stores and odysseywines.co.nz
Tinpot Hut Hawkes Bay Syrah 2013 $27
Fiona Turner is the winemaker behind this perfumed syrah with its notes of sweet spice, florals and leather over juicy plum fruit. From Liquorland Newmarket, Forrest Hill, Kohimarama and Howick, The Village Winery, Borric Foodmarket, thegoodwine.co.nz and tinpothut.co.nz
Share this:
More Food & Drink / Wine & Drink