How to Expand Your Wine-Drinking Horizons
Ahead of Winetopia, Master of Wine Emma Jenkins shares her thoughts on the New Zealand wine industry and singles out some 2017 trends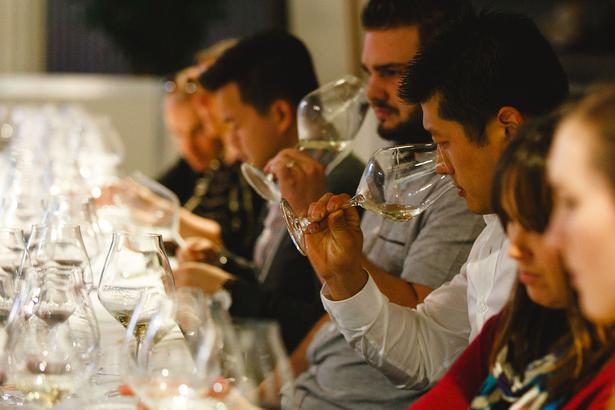 Tuesday June 6, 2017
Working as a wine writer and educator, one of the things I enjoy most is watching the first time someone discovers a spark of true joy in wine. They may be new to wine or have enjoyed it for many years, but there comes a time in almost every wine drinker's life where one is simply stopped in one's tracks by the sheer beauty and sense of wonder that can be found in a glass of wine.
Seeing someone experience that revelation — when they suddenly fall headlong into the vinous translation of culture, history and of course, sheer hedonism that wine can deliver — is to witness a moment of vinous nirvana that never grows old. Thankfully, it's a fairly common occurrence, which of course I'd like to attribute to my own astounding skills as a wine communicator (cough), but one that more accurately reflects the sheer breadth and depth of possibility in wine.
Here in New Zealand, even in an industry dominated by a particular grape and region (yes, that would be 80 per cent Marlborough sauvignon blanc), there is a wealth of wine to explore. As an Viva reader you may fancy yourself a sophisticated consumer of wine, and possibly you are, but odds on you also remain fairly oblivious to just how varied and evolving the local wine industry truly is. For a small country, our wine regions are remarkably diverse with climates ranging from sub-tropical to alpine desert, not to mention myriad soils, sites and winemaking philosophies. We are only just getting started on the path of discovering the subtle depths of our subregions and most producers are continuously refining varieties and winery practices.
It seems foolish to deny yourself experience of such ongoing diversity, yet many people who would never contemplate eating jam sandwiches for lunch every single day will happily drink the same old wine day in, day out. Is it the worry of being laughed at for inadvertently buying the 2017 version of Cold Duck, or is it just the path of least resistance? The latter is a likely candidate as none of us is immune to the comfort of familiarity but unfortunately this also completely misses the point of why wine has been central to civilisation for tens of centuries.
Wine should never be a commodity like sliced bread or milk. It represents a sense of place, a moment in time, and is an expression of the winemaker's craft and integrity. Wine should speak of shimmering summer days or richly scented forest floors, should offer a glimpse of another place, another time, another culture even. Most of all, it should bring pleasure and lift the imagination of the imbiber.
There are at least 60 different varieties grown in New Zealand, all of which you can explore from the comfort of your own armchair, ready at any moment for that vinous epiphany.
READ: Waiheke Island's Characters of Wine
If you're a wine lover wanting to expand your horizons or even just someone dipping their toe into the world of wine for the first time, few things are more useful and fun than joining like-minded people to embrace and explore all that wine has to offer. Festivals and public wine events are a great way to do this as not only will you be amongst kindred spirits including local winemakers, retailers, writers and various other industry insiders but you'll also have a one-stop-shop exposure to a vast array of different wines. You get to immerse yourself in the weird and the wonderful of wine and there are plenty of experts on hand to answer questions, offer advice and generally increase the odds of your own vinous nirvana.
At Winetopia, in Auckland on June 9 and 10, there will be dozens of producers ready to share their wines and philosophies, a range of wine masterclasses, celebrity entertainment, craft beer, and of course, lots of good food. I'll be discussing topics such as regional diversity, just why sauvignon blanc from Marlborough tastes so good, what women want, and taking a walk on the wild side of wine. Do you know how good New Zealand albarino is? Can you taste the difference in biodynamic wine? What is malolactic fermentation anyway? I can't wait to talk to people about my passion for wine so get out of your armchair, grab a ticket and come along — and be sure to come and tell me of any vinous epiphanies experienced.
• Winetopia is at Shed 10, Auckland Central, June 9 and 10, visit Winetopia.co.nz. Tickets at iTicket.co.nz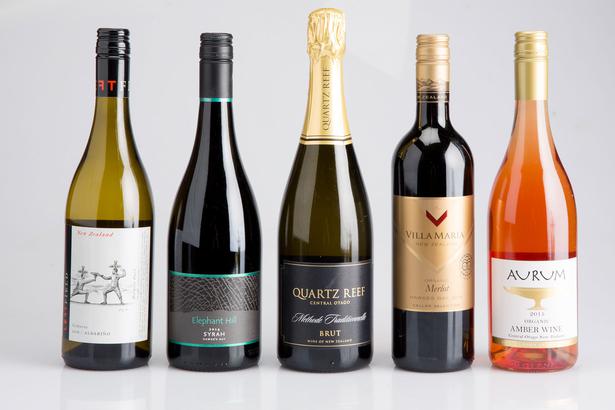 FIVE WINE TRENDS FOR 2017
1. Albarino
Spanish and Italian grapes are increasingly being grown throughout the country, with Spanish dry white albarino showing great promise. A deliciously medley of ripe stone fruit with herbal/mineral tones, it's a fantastic partner for food, especially New Zealand's sensational seafood.
Try: 2016 Left Field Gisborne Albarino
2. New Zealand syrah
Move over Aussie shiraz, the more sophisticated Kiwi syrah is stealing the scene. Pinot noir may even be looking nervously over its shoulder as perfumed, elegant and spicy syrah from Hawke's Bay and Waiheke Island garners ever more critical and consumer attention.
Try: 2014 Elephant Hill Syrah
3. New Zealand sparkling wine
The cool New Zealand climate is well suited to high quality sparkling wine production, with several passionate producers leading the charge. Champagne quality at half the price (or less) … you've got to love that.
Try: Quartz Reef Methode Traditionnelle NV Brut
4. Organic/biodynamic wine
New Zealand is pushing for 20 per cent of all vineyards to be in organic or biodynamic production by 2020, which it is well on the way to achieving — a fantastic goal for an industry already lauded for its sustainability.
Try: 2015 Villa Maria Cellar Selection Hawke's Bay Organic Merlot
5. Natural wine
Probably best described as wine made in very traditional methods (in some cases using amphorae buried in the ground), this movement is catnip for hipster wine drinkers. Can be strange, wonderful, weird, sometimes all at once. A great way to broaden your wine horizons.
Try: 2015 Aurum Central Otago Amber Wine
Share this:
More Food & Drink / Wine & Drink