Wine: Why you should give oaked sauvignons a go
Oaked sauvignons are a return to the old days, writes Jo Burzynska.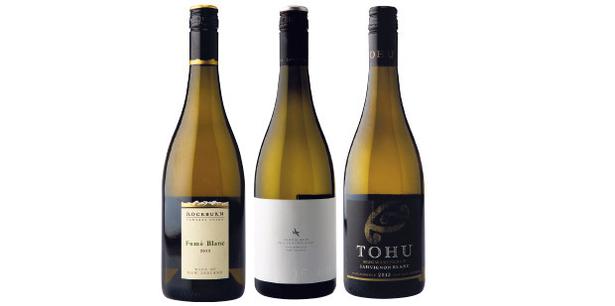 Thursday Jan. 29, 2015
Unoaked sauvignon may be the style for which New Zealand is best known, but in the 1980s it was an oaked version that first garnered international acclaim when Hunter's 1985 Fume Blanc was voted best wine at a prestigious London festival. Three decades on, the style is experiencing something of a resurgence, but are sauvignon fans ready for it?
Hunter's win at the Sunday Times Vintage Wine Festival in 1986 is widely considered a major milestone in putting New Zealand sauvignon on the world stage. However, the Marlborough winery is rare in having consistently made an oak-aged sauvignon since 1984; many newer establishments have focused solely on steel-fermented examples.
The path Hunter's oaked sauvignon has taken has reflected changing tastes. It used to account for 40 per cent of its production of the variety, but is now a niche product following the growing popularity of unoaked versions.
Now called Kaho Roa, it still has its place, thinks winemaker Jane Hunter.
"We have found that it's a wine style that requires explanation and tasting," she acknowledges. But Jane thinks it is a relevant variety and as she travels the world, she tries to explain the diversity of sauvignon blanc.
After a time when most winegrowers stuck closely to the winning formula of making highly aromatic sauvignons based on fruit rather than texture, recent years have seen more venturing beyond this realm. Barrel-fermenting and aging, to varying degrees, are on the up.
Malcolm Rees-Francis has been wooed by wood, making a barrel-fermented sauvignon at Rockburn for the past three years.
"Being far from fond of the Marlborough paradigm I wanted to make a polar opposite, and masking varietal character was a big part of that," he says, somewhat controversially. "I wanted to get away from that New World expression of 'fruit' and aim for minerality, texture, harmony and longevity to make a tasty wine that doesn't taste like fruit, but is savoury and stony and satisfying."
Obscuring the typical sauvignon characters so many love is one of the most hotly debated questions when it comes to putting sauvignon in barrels.
You can now find oaked examples that range from those in which you'd never guess the grape was present to ones you'd be hard-pressed to identify as sauvignon.
I applaud the move to making more complex examples and have been sampling a lot of the latest crop of local oaked sauvignons.
Early pioneer Cloudy Bay manages to pull off a pronounced barrel fermented style with Te Koko, but few others now treading this ultra-oaky path are as successful. For me, the best are those in which the wood adds texture and weight without overpowering the varietal character.
If you're a sauvignon drinker, I'd recommend giving them a go, but don't expect them to be fruit bombs like their more mainstream counterparts. If you're not, you may well find you like this alternative style, and for chardonnay fans, the oakier examples could be right up your street.

Rockburn Central Otago Fume Blanc 2013 $35
Even if Rockburn's Malcolm Rees-Francis claims he's hellbent on masking varietal character, sauvignon's classic green fruit and herb characters shine through in this rich, mouthfilling example, joined by notes of honey, flint, grapefruit and a hint of oak toastiness. From rockburn.co.nz, Rockburn cellar door, Glengarry.
Catalina Sounds "Sound of White" Marlborough Sauvignon Blanc 2013 $31
An impressive inaugural release of an oak-influenced sauvignon from Catalina Sounds that's been barrel-fermented then matured in larger formats of French oak. The result is a fresh, textural example with bright notes of blackcurrant leaf and herb and an attractive undercurrent of mineral. From catalinasounds.co.nz and selected wine shops.
Tohu Mugwi Reserve Marlborough Sauvignon Blanc 2013 $29.95
The top barrels used for the high-quality grapes required to make good oaked sauvignons don't come cheap, so most examples clock in at over $30. However, Tohu's appealing reserve sauvignon is one of the more affordable examples. It's got a fair bit of toasty, spicy oak character, but plenty of succulent mango and papaya fruit to support it and a vibrant line of mineral. From tohuwines.co.nz, Liquorland, New World.
Share this:
More Food & Drink / Wine & Drink