Wine: Winning Whites
Jo Burzynska selects her favourite chardonnays, pinot gris, Rieslings and Gewurztraminer for 2016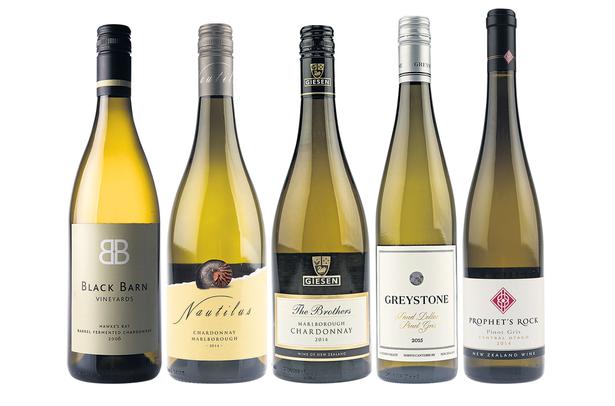 Wednesday May 11, 2016
Black Barn "Barrel Fermented" Hawke's Bay Chardonnay 2014 $35.99
Though 2013 was a much acclaimed vintage in Hawke's Bay, from tasting the fruits of the following vintage, I think 2014 was even better for the region's chardonnays, as evidenced by this fine barrel-fermented example from Black Barn. There's depth and finesse to its weighty but taut palate of restrained stonefruits, fresh grapefruit, flinty mineral and a discreet, well-integrated sandalwood oak character. (SWNZ.)
Nautilus Marlborough Chardonnay 2014 $34.95
Harmony and balance define this delicious textural hand-picked chardonnay from the classic stony valley floor soils of Marlborough's Renwick sub-region. Notes of white fruits combine with those of almond paste, herb and mineral, over a fresh line of citrus and a well-judged lick of toasty oak. With minimal additives it's also labeled as vegan friendly. (SWNZ.)
Giesen "The Brothers" Marlborough Chardonnay 2014 $28.90
A powerful chardonnay from Giesen's impressive reserve range, in which generous notes of ripe peach, sweet toasty oak and smoke are counterpoised by grapefruit zest and fresh citrus. (SWNZ.)
Greystone "Sand Dollar" Waipara Valley Pinot Gris 2015 $28
There's a real purity to the fresh pear fruit of this beautifully balanced example of the variety from Waipara, with its fresh citrus edge, hints of ginger spice and jasmine florals. (Organically grown — in conversion).
Prophet's Rock Central Otago Pinot Gris 2014 $34.99
Prophet's Rock winemaker, Paul Pujol's time in the world's pinot gris capital of Alsace is reflected in the richly textured style of his examples. Complex and voluptuous, its gentle sweetness balances a citrusy freshness in a wine that exudes notes of baked pear and nectarine fruit, creme anglaise plus a hint of stony mineral. (SWNZ.)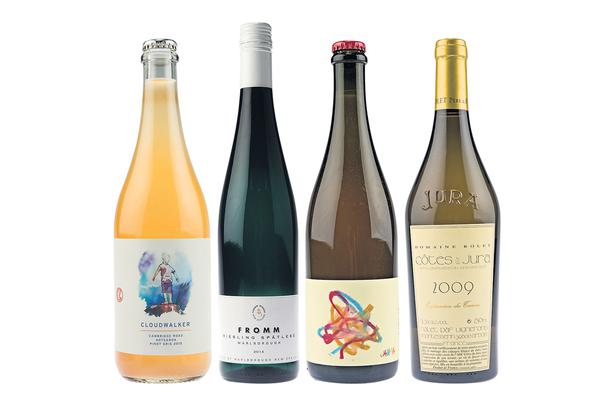 Cambridge Road "Cloudwalker" Martinborugh Pinot Gris 2015 $25-$30
Though considered a white variety, pinot gris has a decidedly pinkish tinge, which is emphasised in Cambridge Road's "orange" coloured version of the variety from the three days it's spent in contact with its skins. This also makes for an extremely aromatic expression, with nuances of sweet cinnamon and nutmeg spice, florals and herbs over white peach fruit and a savoury undercurrent. No sulphur added. (SWNZ.)
Fromm Spatlese Marlborough Riesling 2014 $24.95
Marlborough does the Mosel in this deliciously delicate riesling with its diminutive 7 per cent alcohol, perfect balance of sweetness with a lemony freshness, notes of crisp apple and white peach and spine of citrus and mineral. (Certified Organic.)
Domaine Rolet Cotes du Jura "Expression de Terroir" 2009 $42
A fascinating wine from France's riveting Jura region, which combines old-vine chardonnay with the local grape savagnin, the latter left to develop a veil of yeast on its surface while in barrel. This leads to its intensely yeasty umami-like savoury character and notes of toasted hazelnut, with the chardonnay providing an underlying freshness and minerality. (Cultivated without pesticides or herbicides.)
Jauma "Why Try So Hard" Adelaide Hills Gewurztraminer 2015 $44
Another white in the top 50 that's been left with its skins for extra texture and aromatic intensity. Gold-hued and intentionally cloudy from a lack of any winemaking additions, its a headily perfumed example with aromas of white flowers, chamomile, sweet clove and nutmeg spice, over a note of lemon bonbons, with a zesty grapefruit grip to its finish.
Share this:
More Food & Drink / Wine & Drink