Food News To Feast On This Winter
The food scene fires up for winter, so we've rounded up some of the most delicious things on our radar
Wednesday July 8, 2020
THROW AN UNFUSSY DINNER PARTY
'Tis the season for dinner parties. But not the pretentious kind involving canapes, white linen and multiple courses that take all day to prepare. We're talking unfussy, family-style meals with simple recipes and ample flavours that celebrate the joy of eating with friends and family. Be inspired by food writer Nicole Stock, whose book Cooking For Optimists hinges on the idea that good cooking need not be stressful. Or Brooklyn-based Alison Roman, author of Nothing Fancy, who tells us: "It's not entertaining, it's having people over." Her recipes can be prepared ahead and cooked low and slow while you busy yourself with other tasks (like preparing a DIY martini bar, also in the book). If that still sounds like too much work, consider a pot luck mid-winter Christmas party, delegating some of the work to your nearest and dearest. After all, sharing is caring.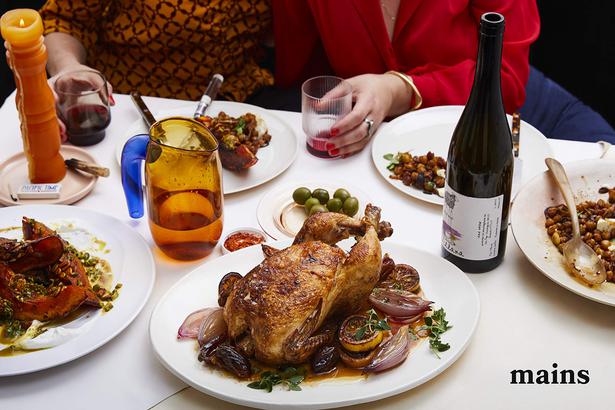 Brooklyn based Alison Roman's new book 'Nothing Fancy'. Photo / Supplied.

DISCOVER A FOODIE SENSATION
She's the vegan social media influencer whose soothing voice has offered a sense of calm during the global pandemic, sharing videos of her healthy recipes and words of comfort to a following of 2.4 million followers on Instagram. Tabitha Brown, whose catch-phrase, "That's my business", uttered when adding a special condiment to her recipes, is a food figure worth following, and has featured in US Vogue and The New York Times. In 2018, Tabitha became a viral sensation after posting a video of herself eating a Smoky TTLA sandwich — a vegan BLT made with tempeh, tomato, lettuce and avocado, along with her addition of a pickle ('cos "that's my business") she bought from a Wholefoods Market deli counter. Since then, Tabitha has become a sensation on TikTok, gaining more than one million fans in about a month after launching her account pre-lockdown. Just last week, she announced her new web series, All Love, on the Ellen DeGeneres digital network, focusing on parenting, self-care and vegan cooking.

Keep up with the gregarious foodie @iamtabithabrown / Iamtabithabrown.com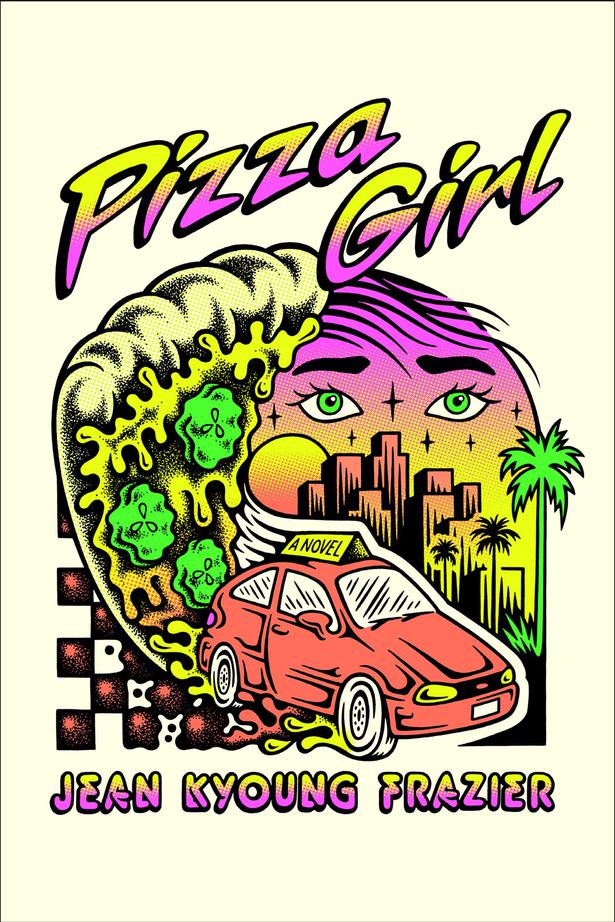 READ A NEW BOOK
Pizza Girl, by Jean Kyoung Frazier (Penguin Randomhouse, 2020)
We're all gravitating towards darker humour these days, as a coping mechanism, and one of the year's most anticipated book releases makes the most of that mood. Pizza Girl is the debut novel by Jean Kyoung Frazier. It centres on an unnamed narrator living in LA — an 18-year-old pizza delivery girl who becomes obsessed with one of her customers. The book's charmingly dysfunctional heroine is grieving the death of her father, avoiding her supportive mother and loving boyfriend, and exploring comedy and heartbreak in the process.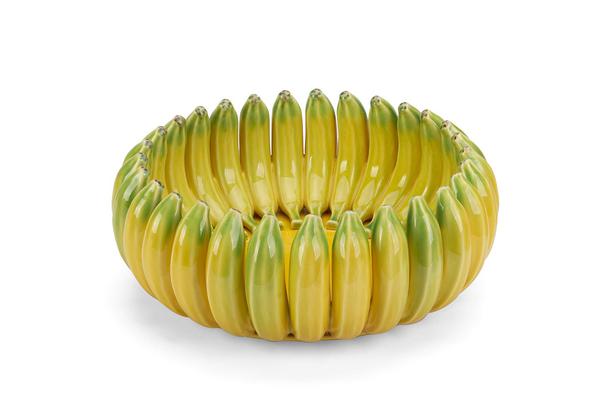 GO BANANAS
What's not to love about this earthenware banana table centrepiece, hand-painted in Portugal? It's the perfect conversation starter for dinner parties, inspired by the original works and vast legacy of Portuguese ceramic artist Raphael Bordallo Pinheiro. Designed in collaboration with interior designer Nini Andrade Silva, the centrepiece with 29 individually crafted bananas pays tribute to an icon of the island of Madeira, the banana tree. Gorgeous.
Bordallo Pinheiro centrepiece, $1325, from Smith & Caughey's. Smithandcaugheys.co.nz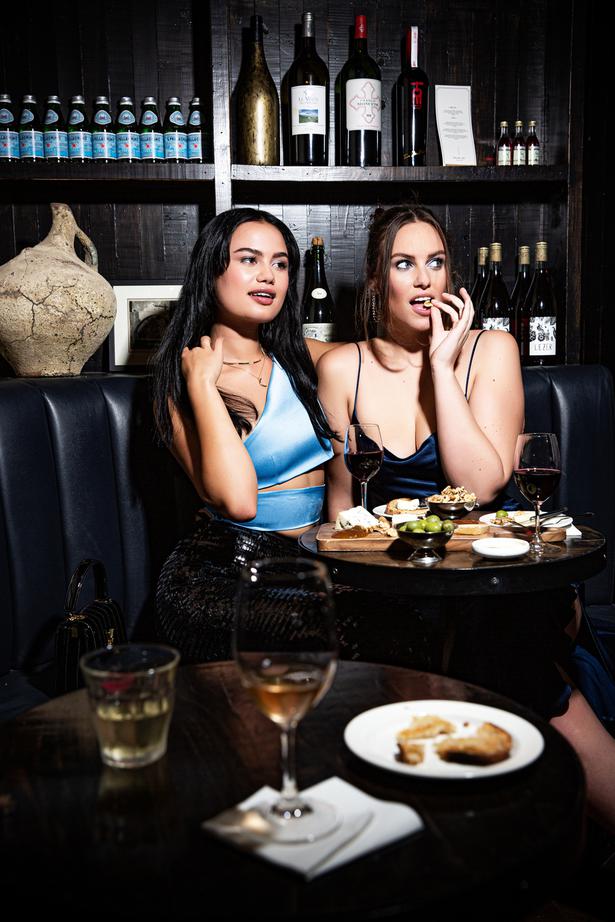 TRY A NEW BAR SACK
Three great dishes on our radar right now
1. Waffle fries and mayo from Peach Pit — golden, crispy and absolutely moreish. Peach Pit, 352 Karangahape Rd.
2. Pear and walnut pizza from Freida Margolis — thin crispy base with tasty fresh pears. Freida Margolis, 440 Richmond Rd.
3. Nori chips from Fukuko — packed with vitamins and perfectly salty; great with sake. Fukuko Bar, 43 Tyler St.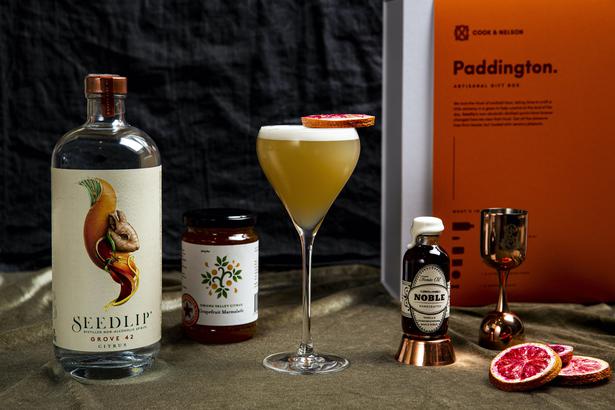 DRINK A LOW OR NO COCKTAIL
Noticed the rise in low- and no-alcohol options on supermarket shelves? New Zealanders' appetite for drinking is on the wane, especially among health-conscious, hangover-averse millennials who are choosing to drink less or abstaining completely. For those participating in Dry July, or anyone looking to shake up their bar cart, alcohol-free ranges like Seedlip, Ecology & Co and Australian brand Lyre's are just as appealing as their boozey counterparts. Made with natural essences, distillates and extracts, these spirits recreate classic cocktails without any alcohol, and apart from the missing hangover, it's hard to tell the difference. Try Seedlip's new cocktail kits, with all the ingredients to make three wintery cocktails, including the Paddington (pictured) with flavours of marmalade, maple syrup and blood orange, $110-$120, from Cook and Nelson.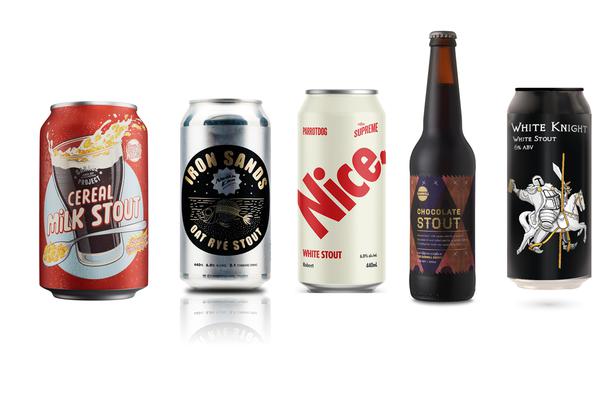 REACH FOR A WINTER BREW
Rainy, wintry evenings call for strong and flavourful beers of the deep and dark variety. We like North End Brewery's Iron Sands Oat Rye Stout and Urbanaut's West End Stout. For two takes on white stout, try Double Vision's White Knight, flavoured with coffee, cacao, vanilla and a splash of whisky, or Parrotdog's coffee-infused collab with Supreme, the Robert White Stout. Make it a dessert beer with Behemoth's Triple Choc Milk Stout and Sawmills' Chocolate Stout, available from selected supermarkets and liqour retailers.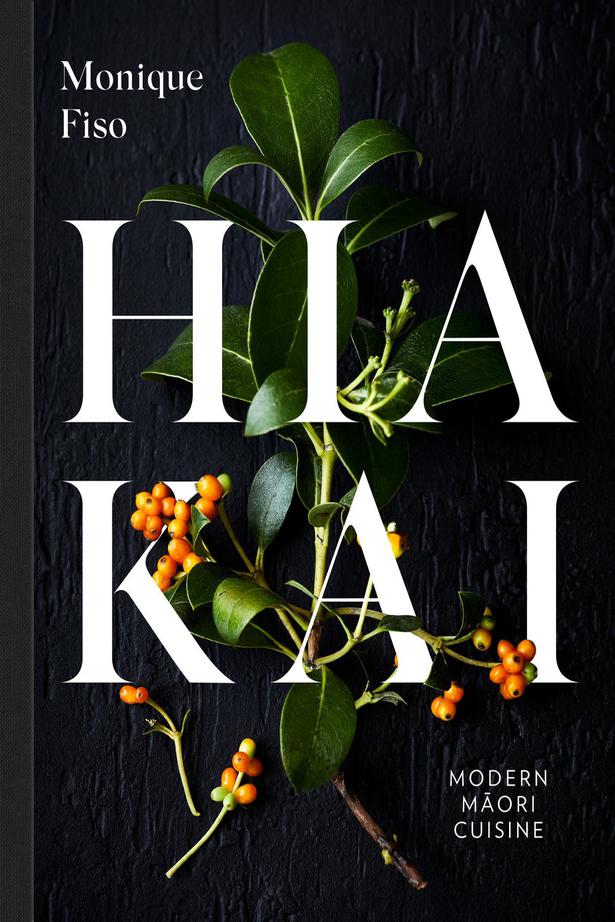 ORDER A COOKBOOK
Fans of Wellington-based chef Monique Fiso can now pre-order her beautiful book Hiakai. Monique spent years honing her craft in Michelin-starred restaurants before returning to Aotearoa to open her restaurant Hiakai, which evolved from a pop-up to an award-winning eatery serving her take on Maori cuisine. The book is a beautiful overview of Maori food — its traditions, ingredients and tikanga, telling the story of kai Māori, with foraging and usage notes, an illustrated ingredient directory, and over 30 recipes. Available September 1, published by Random House, $64.99.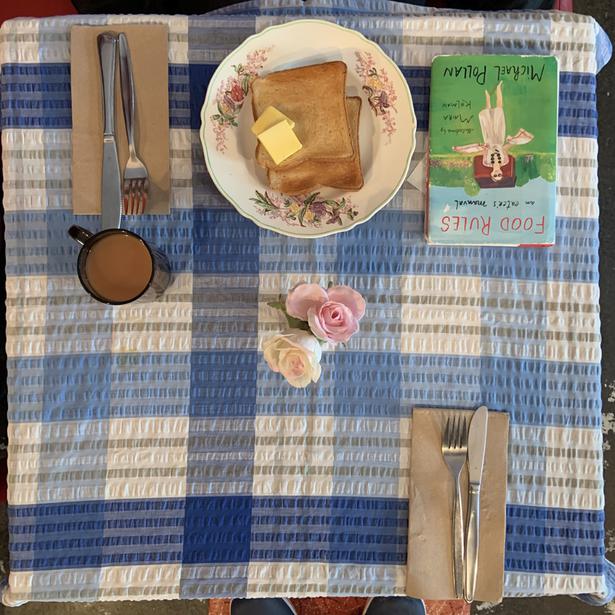 HEAD OUT FOR A FRY-UP
Popping up on Karangahape Rd during July and August, Dee's Sunday Greasey Spoon will serve up heart-warming comfort food with sides of community and manaakitanga. Created by Damaris Coulter to celebrate local produce and remove the pretension from brunch, visitors can enjoy a classic fry-up of free-range eggs, toast, spray-free mushrooms, and handmade hash browns (plus a meat option) alongside fair-trade instant coffee, tea, hot chocolate or a banana shake. For a nostalgic treat there is doughnuts and custard slice. Bring a book and stay a while — guests are encouraged to feel at home.
Sundays 10am-2pm at Coco's Cantina, 376 Karangahape Rd @deesgreaseyspoon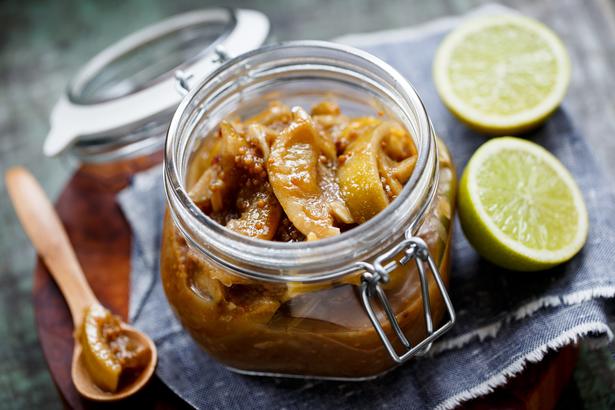 BOOK A WEEKEND AWAY
Fermentation workshop at Pakaraka Farm
Attend a fermentation workshop at Pakaraka Farm in the Kauaeranga Valley, Coromandel and learn the basics of fermenting, pickling and preserving. An organic garden and food forest, permaculture consultancy and education centre, the farm champions organic gardening and self-sufficiency. The workshop uses food from the farm and gardens to make kombucha, sourdough, kimchi and more. Learn easy and inexpensive recipes to get started on your fermentation journey, and the benefits of probiotic foods for health and wellbeing. August 15 (Saturday), 9am-5pm, $200. Pakarakafarm.co.nz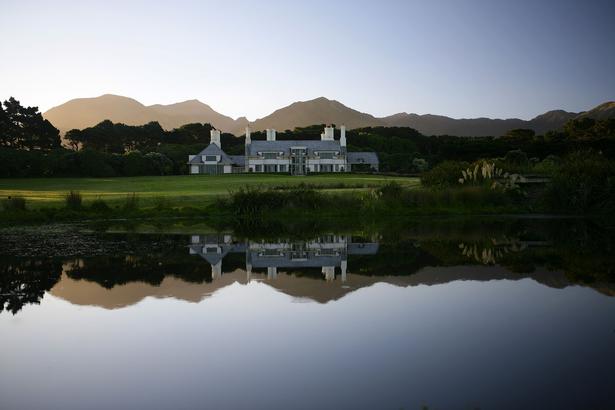 Stay at Wharekauhau for Toast Martinborough
Wine mecca Martinborough in South Wairarapa celebrates Toast Martinborough on November 15, bringing some of the country's premier vineyards together including Ata Rangi, Palliser Estate and Escarpment (the itinerary is still being finalised) for a day of wine, food and music. Make a luxury weekend of it by booking the incredible Wharekauhau Lodge weekend package, and stay in a private cottage suite for three nights, with return transfers to Toast, four-course dinners and more. The three-night weekend rate is $3995 per couple. Visit Wharekauhau.co.nz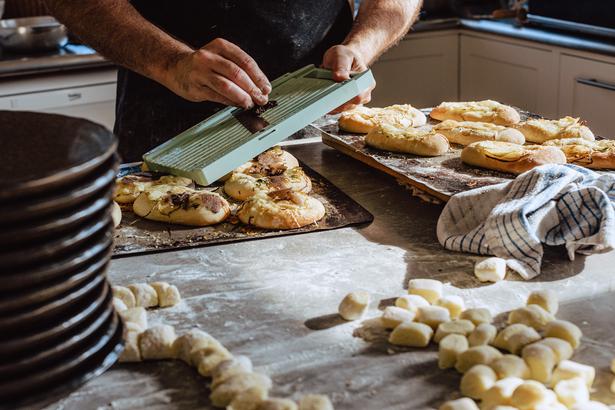 Brunch class at Wallingford Homestead
Luxury retreat Wallingford Homestead in Central Hawke's Bay offers memorable weekend stays and unique food experiences. Its restaurant is run by award-winning chef and co-owner Chris Stockdale with a menu celebrating seasonal produce from the Wallingford surrounds. Flour and Stone brunch masterclasses run every Sunday in September and October. Attendees gather seasonal ingredients and cook dishes featuring flour and one of the foraged ingredients. $75 per head. Wallingford.co.nz
CATCH UP WITH BEN BAYLY
Chef and restaurateur Ben Bayly is set to open new restaurant Ahi in Commercial Bay late next month. Here's what he's eating and drinking.
What are you cooking at home this winter? My wife and I got sucked down the sourdough rabbit hole, developing bread for the restaurant. My wife, Cara, had an entertaining sourdough competition with our executive chef, Mike Shatura, that got super-competitive. Cara has her routine down now and bakes every day at home — we will never go back.
What are you drinking at the moment?
I am loving the Kelly Washington pinot blanc 18 from Marlborough. Biodynamic, hand-picked, naturally fermented, aged in oak, elegant and smashable.
What's your go-to winter restaurant? Gochu in Commercial Bay, which is right next door to Ahi. I love the chef, Jason Kim, he's a gorgeous man. We are eating our way through his menu at the moment. I love the JFC (Jason Fried Chicken), but not too spicy, Jason!
What can people expect from your soon-to-open restaurant Ahi? My dream restaurant. I have been involved in a few projects over the years but this is the one I have dreamed about since I started cooking 20 years ago.
Where's next on your New Zealand travel hit-list? The Nelson/Tasman region. It's geographically beautiful and interesting. I feel like it has lots to offer food-wise, and I have never been.
Share this: