4 Recipes to Prepare You for Winter
Comforting food is the order of the day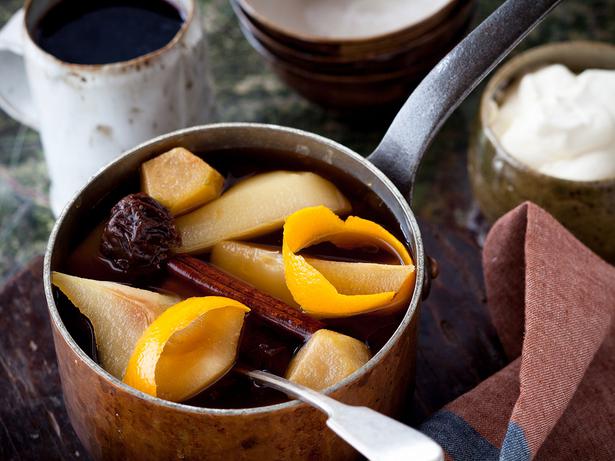 Friday May 13, 2016
It is time to start warming up the menus and replacing some of the colder salads that have graced our tables through the summer months, with warm alternatives. The huge array of winter vegetables makes for plenty of creativity and ensures the salads are hearty and filling. Mix them around to suit your tastes and add some extra herbs if they are growing in the garden.
A good steak salad is hard to beat. Made in a matter of minutes, it is perfect for a quick dinner when you haven't given it too much thought. All you need to do is toss your steak through green vegetables and sprinkle it with a tasty dressing. Serve with crusty bread for a quick option, or a baked potato.
Roast chicken is hard to pass up at any time of the year and is perfect as the basis of a winter salad. Here fennel adds a subtle flavour when mixed with the smoked paprika and tossed through couscous with some crunchy vegetables. If you don't have larger Israeli couscous, use orzo or small pasta.
I love to serve these roast potatoes alongside the salad. Everybody loves them: salty, crisp and hot. Don't forget to save the juices from the chicken — this is the best stock for later use.
I am finding it hard to walk past the pears in the fruit aisle at the moment, they are super-sweet and tasty. One of my favourite treats is to make a fruit salad by poaching the pears with a little white wine, and orange and cinnamon for fresh injection of flavour. Prunes and feijoas add flavour and texture. Serve this delicious dessert with cream.
Finally, my favourite tipple to accompany a good warm salad is a glass of mulled wine — and it's a good way to get rid of a not-so good bottle of red wine. Sip on a warm glass while you prepare dinner — it will warm you through.
Recipes:
• Seared Steak with Broccoli and Spinach
• Fennel Roast Chicken with Smoked Paprika Couscous
• Warm Poached Winter Fruit

MULLED WINE
1 bottle red wine
½ cup sugar
1 orange, sliced
1 lemon, sliced
2 cinnamon sticks
1 tsp ground cloves
3 star anise
Place the wine into a pot. Add the sugar, orange, lemon, cinnamon, cloves and star anise. Slowly bring to a simmer for 5 minutes. Serves warm in glasses or mugs.
Share this:
More Food & Drink / Recipes