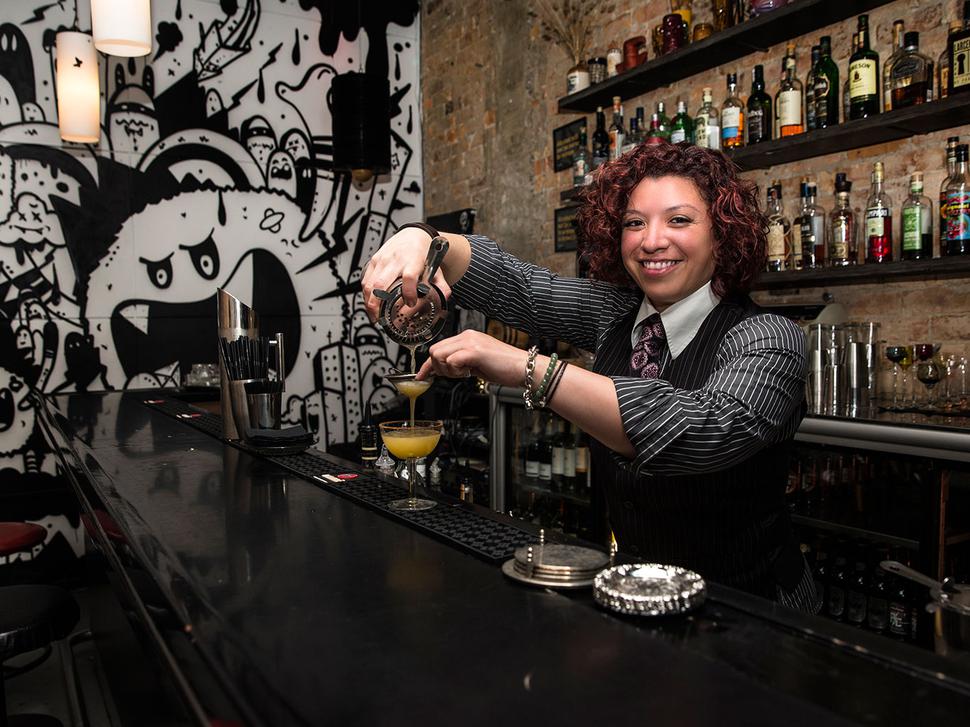 Women Behind Bars
When it comes to cocktails, female bartenders have only recently begun to shake up the top shelf
Wednesday Dec. 2, 2015
Nobody wants the hand that rocks the cradle to make the whiskey sour. How vulgar. You might get more than egg white in your drink, and could that soft feminine hand even shake a cocktail properly? Fortunately comments like these were made last century, back in 1945 when men returned from the war to find women making cocktails, and in every other profession. Subsequently men-only unions boomed and women found themselves back rocking the cradle.
Times have changed and according to The Wall Street Journal, today female bartenders are not only behind bars but running them.
Like the creation of cocktails, the movement started in New York. Pioneers Audrey Saunders, founder of Pegu Club, and Julie Reiner, Clover Club, encouraged women to take bar jobs instead of table service in the traditionally male-dominated domain. And although they're not dominating, they're definitely shaking things up. Women make better bartenders, it's been claimed, because they employ a nurturing nature. That, according to Kiwi bartender, Kate Rose, is rubbish.
Kate, who runs Mea Culpa with her partner, Tim Martin, and was voted "most outstanding bartender" at this year's Lewisham Awards, says, "I've never thought of myself as different because I am 'nurturing'. Everyone provides a different experience. If a man comes into the bar and he's had a tough day I will give him a different experience than a female customer who is travelling and relaxed. You gauge your customer, who they are and what they are feeling and you mirror that back to them."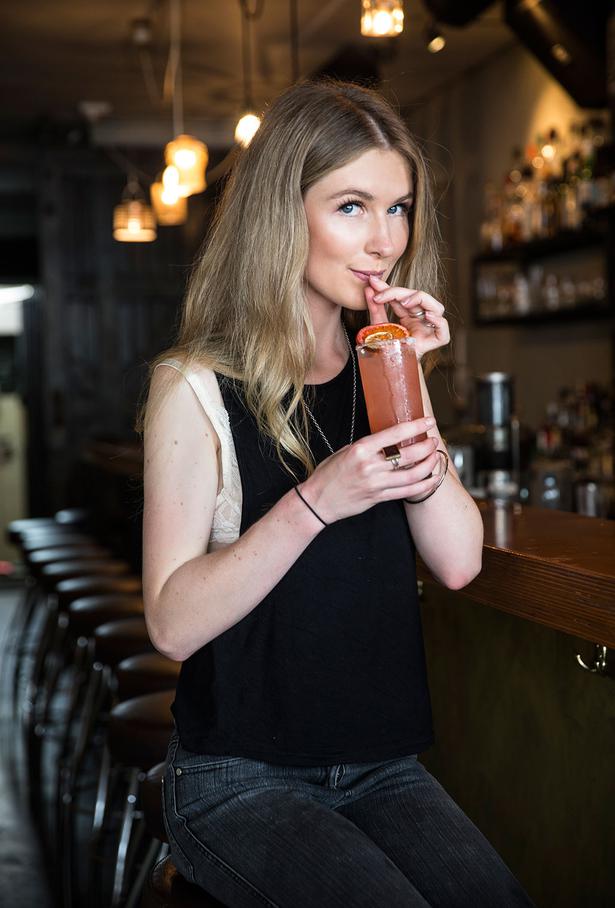 Tom Cruise led us to believe bartending was about tossing bottles and showing off biceps in the 80s movie, Cocktail, but to be successful today it's about being astute. Lorietta Bahr, who designs cocktails and runs Auckland's Matterhorn bar, believes a good bartender makes drinks their customers want.
"When people come in and they trust you, it's really rewarding." The work, she says, can be tough. "The work is physical, it's unsociable hours. You have to give up your Friday night with your girls, mop floors and take out rubbish."
It's not all glamour and garnishing and Laura Lopez, who runs her own speakeasy, Red Bar, and moonlights at Ponsonby's Golden Dawn, says bartending is firstly an opportunity to create a cocktail, "but the trick to being a great bartender is to create experiences for people".
Laura won the Havana Club 7 World Cocktail Champs in Mexico in 2010 and at the time the entries were 90 per cent male.
She says, like comedy, it's still a male-orientated industry but that's changing and it's now roughly 80:20. "There's not many girls I see who are proud of working behind bars so I encourage it. It's important that girls are around this industry."
Alison Kwan runs Britomart's 1885 Basement and made it into the top five at this year's Diageo Reserve World Class New Zealand finals along with Lorietta, and has not found being in the minority an issue.
"You would think that there are a lot of prejudices surrounding female bartenders — that they're hired more for their looks than their talents, that they are less efficient and fast than their male counterparts, that they are not as knowledgeable," says Alison. "But honestly, it is such a rare thing for me to meet anyone in the industry who thinks this way."
While traditionally it has been a man's world, Lorietta — who calls herself a bartender; mixologist is so 2004 — says the guys want to see more girls in the industry "and see us do well".
Tempting, as it is to look for differences women bring to the bar, like tart palates or sharp hairstyles, it seems the difference lies, like everything, in the individual rather than the stereotype.
Kate says it's vital to know your stuff. "I don't think I can be better than men because of my genetic make-up. I think that more than anything I am still fighting for the recognition that my opinion is as valid as some body next to me who happens to be a male." Kate says when she works with a young male bartender, customers often defer to him. "They might say 'can you send him down? I want to talk to him about whiskey'," which used to aggravate Kate. "I would call people out on it."
Four years ago, a top New York bartender, who has quite possibly the best bartender name in the world, Ivy Mix, set up the successful all-female competition Speed Rack with fellow bartender Lynnette Marrero as a way to figure out "where all the ladies were at", She says, "It was like, hello? I know we're out there, but why weren't we being seen?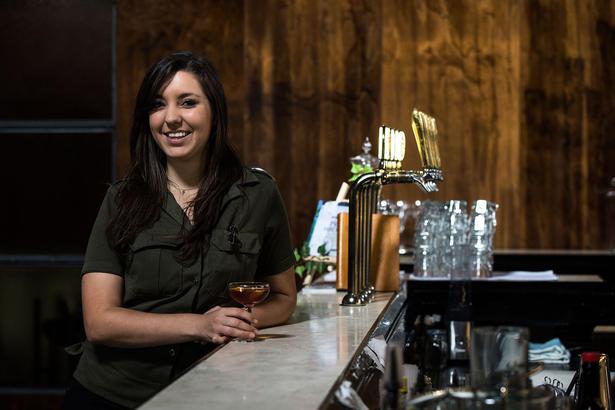 Why weren't we in the best bars in the world?" Speed Rack not only pulls in good crowds, it raises money for breast cancer and has spread in the past four years from the US to Canada and the UK and raised more than US$300,000.
Lynnette says bartending is now a legitimate career choice for women and events like Speed Rack "give women a platform to say 'hey, look, I am very good at my job'." She thinks gender assumptions are never helpful and says, "Personally I love a mix of men and women bartenders in my bars because there can be a different dynamic. Guests love that. A good bartender is a good host."
Lorietta's found people don't regard bartending as a career choice and assume she's studying, "they'll ask what I'll do after bartending and are surprised when I say 'this!'"
On a trip to New York, Lorietta met Ivy and Lynnette and decided to bring Speed Rack to New Zealand in
2016. She wants to see more female bartenders around the country in the spotlight, and "open doors that most won't know exist". Speed Rack's supported by Gingerella Ginger Ale, which also likes seeing more females behind bars.
Good bartenders, male or female, are in the business of creating beautiful flavours. "Like a good dish," says Laura, "It should be an experience." But they're also in the business of making people feel good — and for some that means egg white in the whiskey sour.
Share this:
More Food & Drink / Wine & Drink