Young Chef to Watch: Jason Kim
S.Pellegrino Young Chef of the Year semi-finalist Jason Kim shares his journey and inspiration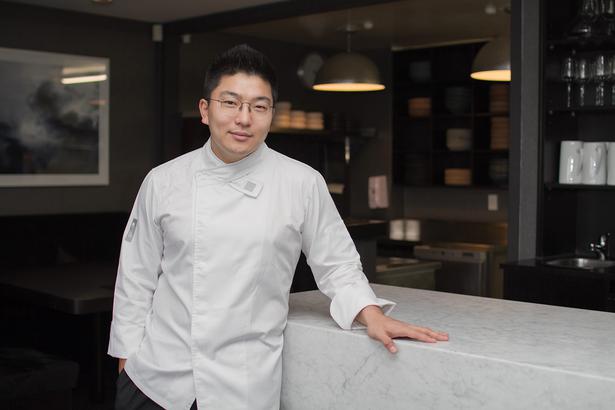 Wednesday Aug. 23, 2017
A  career in hospitality was "always on the cards" for S.Pellegrino Young Chef of the Year semi-finalist Jason Kim, thanks to his family's background in the industry.
He was 13 years old when his family migrated to New Zealand from South Korea to open a small Korean restaurant in Birkenhead.
"It wasn't until I started working as a kitchen hand at the local Japanese restaurant, however, that my passion for unique flavour combinations developed," Jason explains.
After time spent working at an array of Auckland's finest kitchens during his hospitality studies, he's now a sous chef at innovative fine dining restaurant Sidart, where he works under the expert guidance of head chef and owner Sid Sahrawat (who you may also know from Cassia).
Jason says the techniques and ingredients that make up his stunning entry dish 'Yin and Yang' work together to "express the skills and knowledge learned over 10 years as a chef". 
The dish has won him a place in next month's San Pellegrino Young Chef semi-finals in Melbourne, where he'll be joined by two other New Zealand chefs: Robert Fairs from Lyttelton's Roots restaurant and William Mordido, who's working on his new restaurant Buko.
Ahead of the competition's next round, we asked Jason about his career, creative influences and what goes into making a dish that will impress even the most selective judges.
Can you tell us about your work experience so far?
Most chefs raised by parents working in the hospitality industry tell you they started as a kitchen hand at their family restaurant and slowly move up the ranks, and that's how it happened for me. I believe it's important to recognise where you've been in order to understand the culinary character of a chef.
In 2006, I started studying towards a Diploma in Culinary Arts at Auckland University of Technology (AUT). During this time, I continued to develop my practical skill by gaining work experience at a multitude of well-known Auckland establishments including Jervois Steak House, Everybody's, Euro and Clooney.
In 2007, I was presented the opportunity to work alongside chef Sid Sahrawat at The Grove which is where my passion for fine dining was born and my innovative, creative flair was nurtured under Sid's supervision.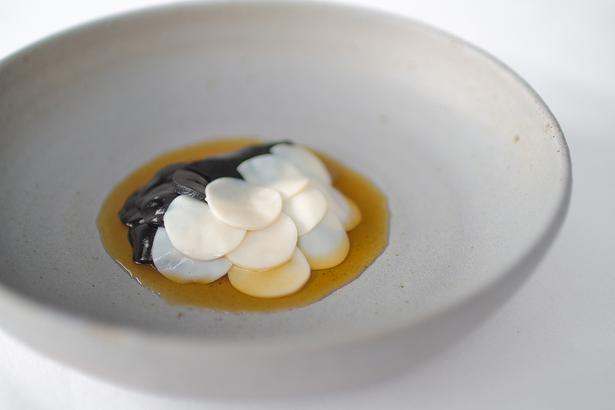 What have been some of the biggest things you've learned while working at Sidart?
To approach ingredients in different ways. Sid really pushes you to embrace the unknown and be creative. You may fail at times but you learn from those failures which is how you succeed. At Sidart, we have an ethos of using every last bit of the ingredient to be sustainable and minimise waste.
READ: Where to Go: Sidart's Refit
What experiences have been most influential to your career?
A few years back I had the opportunity to go back to South Korea. It was one of the most influential experiences in my life. Having left Korea at such a young and impressionable part of my life, I felt a bit alienated from my Korean roots. It was great for me to go back and discover my culinary heritage and see that Korean food is more than just kimchi. I'm very excited to showcase what Korean cuisine really is and what it can be through the San Pellegrino Young Chef competition.
How long did it take you to come up with the idea for your 'Yin and Yang' dish?
I had conceptualised the dish in my head when I entered the competition and it took a few trials in the kitchen to translate my vision on to the plate. I would say it took about a month to perfect and reach the point where I was happy and confident to enter it in to the competition.
What ingredients did you use to create it?
This dish symbolises my journey as a chef, but it also celebrates local produce and the small artisan producers I've fostered great relationships throughout my career. The dish incorporates black and white scallops from Whangamata, kimchi, poussin, miso custard and samgyetang (otherwise known as chicken consomme in Korean). Due to the travel required for the competition, I will be working with Kiwi expat chefs like Hayden McMillan to help me source the best ingredients for the Australia-Pacific local challenge held in Melbourne this September.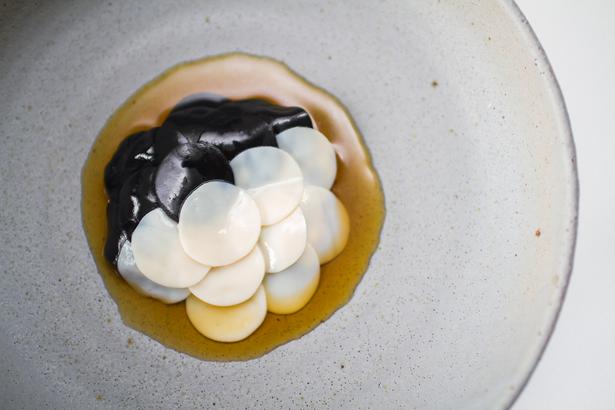 It's beautiful to look at — how would you describe the flavours?
The dish has three consommes: chicken, apple and kimchi. When they combine on the plate the resulting broth has a remarkable complexity in flavours with umami (meaning savoury taste), richness and acidity. Miso custard, roasted poussin and hint of pine smoked scallop give another layer of richness and earthiness.
What's the trickiest part of putting it together?
Making three different types of consommes and blending them together so that they are balanced and complement each other. The flavours in this dish are so complex that if the ratio is not right, the flavours in the dish will completely change.
What is most unique about your style of cooking?
I get great pleasure from developing depth of flavour. I like to create layers of flavour into one singular form, so the dish may look simple but the taste is anything but. The element of surprise is a real wow factor.
• Next month, Jason Kim will compete in a live competition in Melbourne alongside 10 selected semi-finalists for the Pacific region including two other New Zealanders, Robert Fairs and William Mordido. Their signature dishes will be judged on ingredients, beauty, genius, skill and message. Twenty-one regional winners from around the world will go on to compete for the top honour in Milan, Italy. Read more about the competition at Sanpellegrino.com
Share this: