Meet Izy Hossack, the "New Nigella"
Izy Hossack may only be 20, but she has 250,000 Instagram followers and a brand new cookbook under her belt already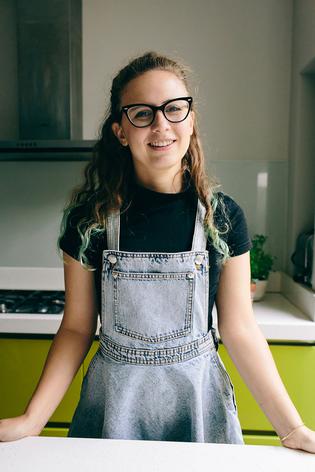 As a student on a tight budget and schedule, Izy Hossack knows there are dozens of excuses that can stand in the way of making a fresh, healthy meal that's delicious and doesn't leave you with an aftertaste of regret.
The young Englishwoman, who is in the second year of studying food science and nutrition at Leeds University, has used some of the most common constraints as inspiration for creating simple, plant-based recipes, showcasing her knack for styling and photography on her hugely popular blog, Top With Cinnamon.
She has more than 250,000 Instagram followers, has been described as "the new Nigella" and published her new book The Savvy Cook just before her 20th birthday. If you're ever tempted to buy a Kit Kat and call it dinner, or find yourself running into the same Uber Eats drivers again and again, this book is for you.
TRY: Izy Hossack's Haloumi Tacos with Mango Salsa and Rice Recipe
Izy has figured out how to get people excited about having something homemade and wholesome for dinner — she avoids trends and endless salads, creating some of the most flavourful vege dishes we've seen. Her roasted beetroot with cumin and crispy chickpeas is one standout (Izy says this pretty dish gives her "heart-eye-emoji feelings"), as is the pesto, spinach and sweet potato gallette.
For fans of comfort food, Izy guides us through the process of making ricotta gnocchi, assuring readers it's not as arduous as it looks, and her creamy cavolo nero, leek and pea pasta is another must-try. Rather than being too prescriptive, she helpfully gives templates for pizzas, frittatas, tacos and stirfries, meaning you can improvise with what you have left lurking in your fridge at the end of the week.
Izy says she's a baker at heart, so the last section of the book is dedicated to "Cheeky Treats", which are so simple none of them even require an electric beater. We like the sound of the caramelised apple and pecan bread pudding, and we're saving the almond cookie baked peaches for stonefruit season.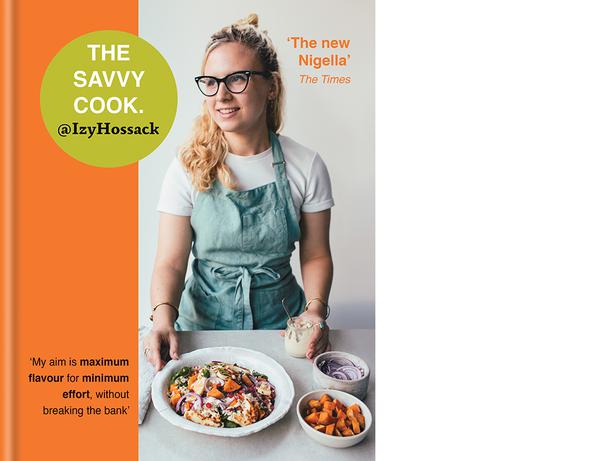 • The Savvy Cook by Izy Hossack (Mitchell Beazley, $35) is out now.
Share this: