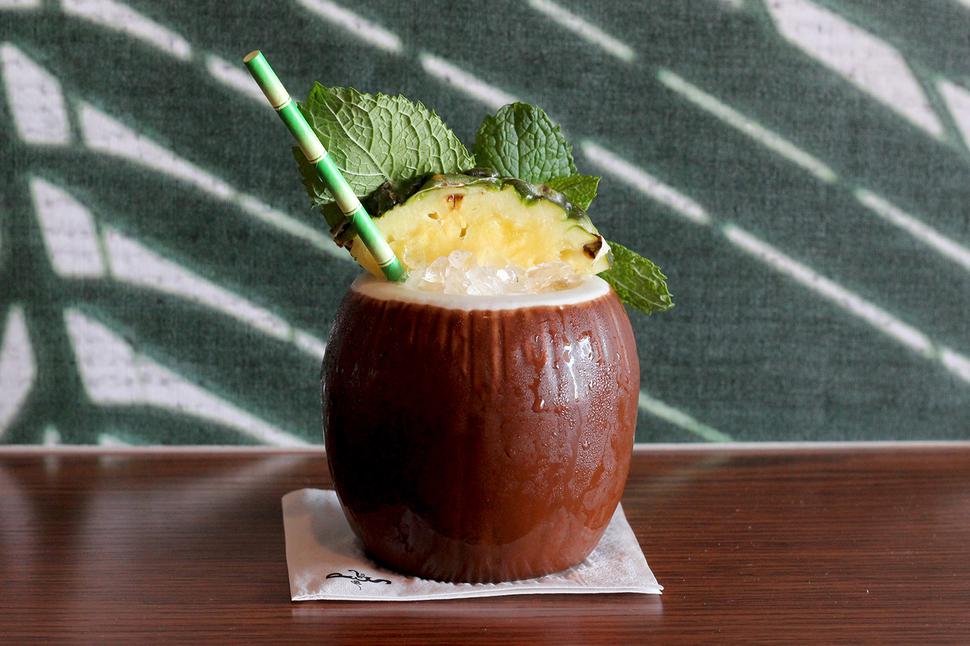 Yum Cha Colada Frozen Cocktail
Quench your thirst with this twist on a classic pina colada, courtesy of Parasol & Swing's Jason Rosen
Tuesday Jan. 2, 2018
Jason Rosen's newly-opened Viaduct bar Parasol & Swing is a tribute to all things bartending. Every drink on their cocktail menu has something created especially for it, and the classics are all there - but with a twist.
The Yum Cha Colada is a part of the Explorers section of the drinks menu, a section dedicated to cocktails pairing fruits and spices with interesting combinations. Chinese five-spice meets ice cream meets sesame oil in this unique and deliciously creamy frozen cocktail.
YUM CHA COLADA
Chinese Five-Spice Rum Blend
500ml white rum
250ml Cruzan Black Strap Rum
1 tsp Chinese Five-Spice powder
Pineapple Syrup
250ml water
250g caster sugar
250g peeled and diced pineapple
Yum Cha Colada
45ml Chinese five-spice rum blend (recipe above)
30ml Thai coconut water
1 scoop vanilla icecream
30ml pineapple syrup (recipe above)
2 drops sesame oil
1 pinch sea salt
1. Make the rum blend by combining the ingredients for the rum blend, and then leave overnight. Fine-strain through a coffee filter.
2. Make the pineapple syrup by lightly cooking the syrup ingredients on a medium heat, stirring constantly until the sugar is dissolved. Take off the heat and let it stand for 2 hours, stirring occasionally. 
3. To make the Yum Cha Colada, combine all ingredients in a blender and blend until smooth. 
4. Pour into a coconut tiki cup, or something else tropical, and top with a small amount of crushed ice. 
5. Garnish with a slice of pineapple, green straw and mint.
Share this:
More Food & Drink / Wine & Drink