Meet The Kiwi Director Behind The Delicious New Chef's Table
Meet Zia Mandviwalla, the Kiwi director working behind the camera on the smash-hit food series Chef's Table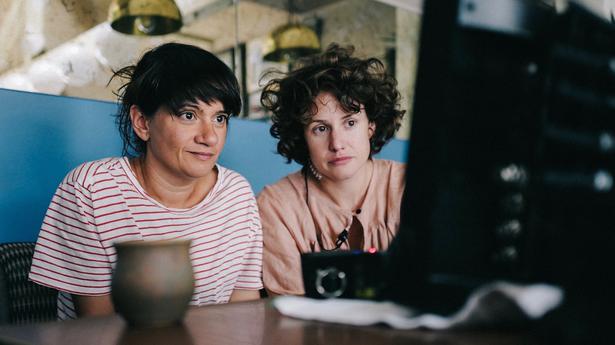 Monday Feb. 18, 2019
Being asked to direct an episode of the award-winning Netflix series Chef's Table is a big deal. The show follows chefs at the top of their game, from Massimo Bottura of Osteria Francescana in Italy, to Christina Tosi of New York's Milk Bar and New Zealand chef Ben Shewry of Attica in Melbourne. When Auckland-based director Zia Mandviwalla was approached by one the producers to work on the show, she was rapt.
"I thought it was a trick question," she says. Her episode, which premiered at the Berlin Film Festival last week (and is on Netflix on February 22), follows acclaimed Indian-born chef Asma Khan who decided against a career in law to focus on cooking, opening her restaurant Darjeeling Express, which employs an entirely female staff, in London in 2017.
Zia, what was your reaction to being asked to direct an episode?
I didn't quite believe it was happening. I had always been an avid watcher of the show — it was something I never thought I would be working on.
My background is in narrative fictional drama — so from the start I knew I was a risky choice for the producers. But it was those very same storytelling tools that I put to work in approaching Asma's story. I kept excavating and digging deeper, always asking: what is at the heart of this story — what is it really about and what is it trying to say?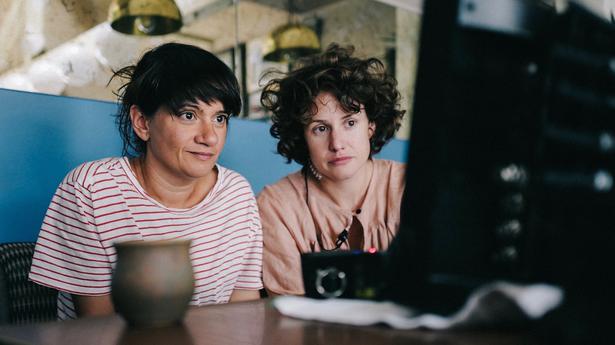 Did you know much about Asma before directing the show?
I didn't know anything about her, but shortly after saying a resounding yes to working on the episode, I was given an extensive research document. There had been a lot of press generated about her and reviews of her restaurant, the Darjeeling Express, so there was plenty of material to springboard off.
READ: Viva Picks: Netflix Shows We're Obsessed With Right Now
What was the process of figuring out how best to tell her story?
Asma and I did a series of lengthy phone calls. The more we spoke the more I got to understand her — she is a warm and generous person. Asma welcomes you into her world and her life quickly and wholeheartedly — something I'm grateful for. She laid her cards on the table and said this was a really huge opportunity for her and she wanted to make it great. "Ask me for anything," she said, "and I'll do everything in my power to try and make it happen." I said this was a huge opportunity for me too and I wanted the same — from that moment we were on the same page. By the time I met Asma face to face, we already knew each other and everything just clicked into place.
The episode was shot in London, Los Angeles and Delhi ... why these locations?
Asma lives in London and her restaurant is in the West End at Kingly Court. India is Asma's birthplace, her family home and her ancestral roots. It is where all of her food comes from. No story about Asma is complete without a trip there. We shot in Delhi, Aligarh (where her parents live) and nearby Chattari where her family land and ancestral fortress are. Our shoot in LA was with chef Vivek Singh who is a good friend of Asma's.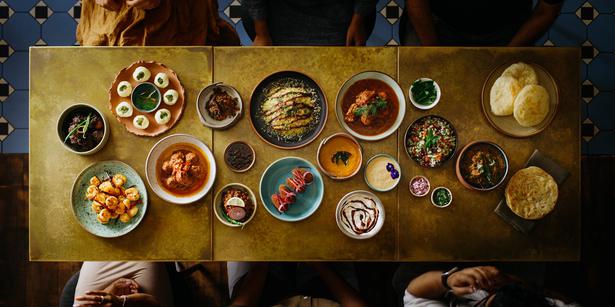 What kind of imagery were you hoping to capture from each place?
India is so alive with warmth, colour and texture. Shooting in India was about evoking a sense of Asma's past. We wanted to bring to life some of the memories, stories and dreams she shared with us. India is not without its mystical qualities and we wanted to capture that — while at the same time telling the story of the culture, heritage and history that has shaped who she is. What surprised us the most was shooting London during a heatwave last summer. It was like I had never seen it before. Brilliant blue skies, 30-degree days and everyone out on the streets — it was a far cry from the steely grey clouds and drizzle that I have always associated with the UK.
What will audiences learn about Asma as a chef?
Asma's relationship with food is about bringing people together. Her food is an expression of who she is. Each dish has a story attached — a memory, a family member or an anecdote. Asma learned to cook from the women in her family and has been privileged to learn some fiercely guarded recipes. The nostalgia attached to these dishes is woven into the spices. Asma's menu is quite unlike other Indian restaurants — there is no palak paneer, vindaloo or chicken tikka masala. Instead there are dishes from her childhood, alongside Calcutta street food, plus those tinged with the Middle Eastern flavours from her Moghul ancestry.
READ: Royal G Is Mission Bay's Hottest New Indian-Inspired Eatery
What was the most important aspect of Asma's story that you were hoping to capture in this episode?
Asma was born in a country where daughters are seen as a burden because of the archaic Indian tradition of dowry. To be born a second daughter is seen as a curse. Asma has spent her life proving herself and her worth. She wanted to erase the shame and stigma attached to being a second daughter. She put together a kitchen entirely staffed with women — most of whom are untrained chefs — who have never worked in a professional kitchen before. She does this to give agency to these women. Their skills in the kitchen have previously been taken for granted and gone unobserved.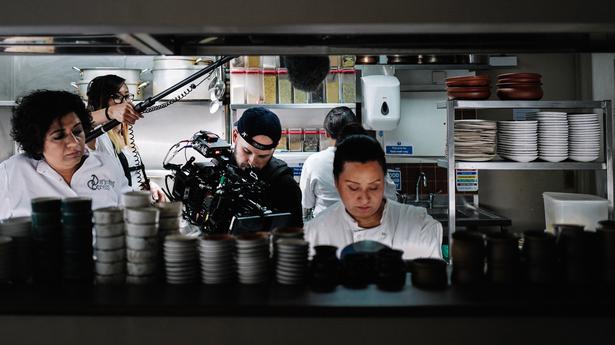 How would you describe Asma's cooking style?
She isn't a trained chef. She didn't go to culinary school, she doesn't own a fancy set of knives, has no written recipes and complains when she has to wear chef's whites! Her approach to cooking comes from an instinctual place: for her, cooking is something rhythmical — she describes it as like remembering lyrics from a song.
What were the main challenges you faced directing this episode?
The moments in India when you realised there was not one part of your body that was not sweating! For me the biggest challenge was to try to hold a sense of the story as a whole throughout the entire process. I come from a narrative background so have always worked with script in the past. Here, while I had a sense of what the story could be before we began, that would shift and change. I would learn more at every turn — new doors and avenues would open up. The producers encouraged me to stay open to new information and stories that arose — to not get too attached to things as everything could be valuable when we came to construct the story in the edit.
Was there anything that surprised you when filming this episode?
How much freedom I was given by the team throughout the process. As a series, Chef's Table is an institution and I thought there would be more rules and rigidity around how the episode was to come together. I was surprised and delighted at how I was encouraged to explore the story in the way that felt instinctually right to me — to give it my voice and stamp. It was a very freeing, liberating experience.
Share this: