SPONSORED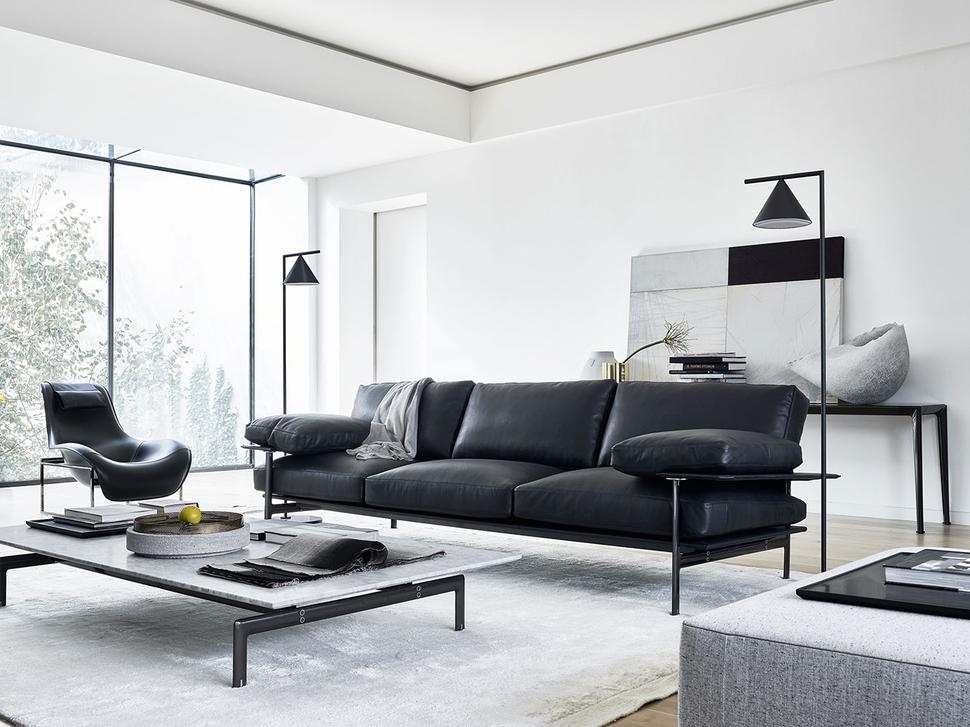 30 Years of TASTE-MAKING
As Matisse International Furniture celebrates three decades of bringing the world's best design to New Zealand, the founders share the highs, lows, glamour and the elbow grease.
Wednesday Nov. 22, 2017
One of the most spectacular annual events on the international calendar is the Milan Furniture Fair (or Salone del Mobile, as it's known in the industry). Every year in April, almost 350,000 people swarm into Italy's industrial capital as its streets, furniture showrooms, galleries and even entire districts are transformed into an eclectic, inspirational design-lover's paradise.
Although the Salone's springtime timing makes packing difficult — the weather can swing from balmy to bitter within the same day — one item is a must in every suitcase: flat, comfortable shoes. The official Salone showgrounds at Rho, a 20-minute train ride from the city, comprise a staggering 20ha of exhibition stands, showing innovations and imagination in everything from lounge, bedroom, lighting and design objects, to kitchens, bathrooms and office furniture.
It was this last category that first drew Alan and Jeanne Bertenshaw, of Matisse International Furniture, to the Salone in April 1987. At the time, Alan owned a successful office furniture manufacturing company in Auckland and, in the wake of the deregulation of the New Zealand market in 1984, the possibility of importing international designer brands suddenly opened up.
Alan and Jeanne had gone to Milan to choose office furniture to fill a rising local demand for luxurious international designer pieces. These were the Gloss years of high-rise marble, glass and chrome offices, long liquid lunches, hair as big as corporate ambitions and finance company directors who would phone up to order a new office suite without bothering to ask the price.
One of the brands they worked with was Moroso, an artisan Italian company that paired whimsy and luxury in a uniquely stylish way. While Alan examined the chairs that might sit well in corner offices, Jeanne's eye was caught by the living-room pieces. "I just fell in love with them," she says. "Back then, the most glamorous shop here was Farmers. So going overseas and encountering a whole new world of designer home furniture — it was love at first sight. Before we knew it, I'd ordered a container full of it."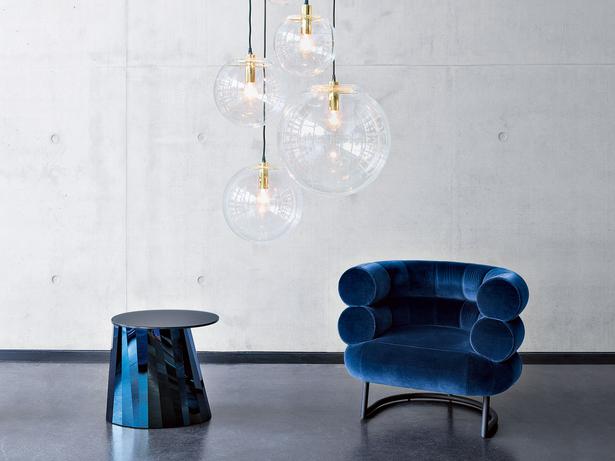 The Bibendum armchair, designed by Eileen Grey in 1926, with Selene lamps and Pli table. Picture / Supplied

And so, Matisse International Furniture was born. On their return to New Zealand, Alan sold the office furniture business, and they went looking for a suitable showroom for their new business. The building they found — the old Fenton Grain and Seed building on The Strand, Parnell — wasn't exactly suitable, but they fell in love with it anyway. "It was a rat-infested old grain store," says Alan.

"The day we saw it, it was raining inside because the roof was stuffed. There was water coming through all the floors. All the walls were painted white, with graffiti all over them. It was just awful, really. But we loved it, and could see the potential."

Plunging in, they refurbished it completely, signed a long lease, and looked forward to the arrival of their first container of beautiful furniture. But while it was still on the water, in October 1987, the international stockmarket crashed.

"It was a real struggle," says Jeanne. There was only a handful of companies importing designer furniture at the time, and the others didn't make it through the recession. From running a successful company with 120 employees, Alan and Jeanne suddenly found themselves struggling to make ends meet with a staff of five — "We used to call ourselves the Tight Five," Jeanne says, laughing — and a 1200sq m showroom that was far too big for them. But they weren't prepared to give up, so they leased out the building and moved down the road to a space that was little more than "a passageway with about four sofas and a chair". Alan got a job with an export agent, and they hung on, waiting for the market to improve.

It was a long time. "Around 1995-96, was when it started turning around," says Jeanne. "Back then, after the crash, there were empty office spaces everywhere, and people started turning them into apartments. The city started coming alive again." Their showroom expanded and expanded again as they signed up more big-name brands such as B&B Italia, Herman Miller, Vitra, Edra and Cappellini. Eventually, when the tenant's lease expired on their building, they moved back into their original home, just in time to see in the new millennium.

Since then, Matisse has gone from strength to strength, launching a kitchens and bathrooms division, and acquiring a roster of 43 major brands that reads like a design editor's must-see list for the Milan Fair, including Cassina, Classicon, Arclinea, Lasvit, Agape, Walter Knoll, Rimadesio, Antonio Lupi, Fabbian, Bitossi, BD Barcelona and Armani Casa. What's kept them going, Alan believes, is that what they love in a piece of furniture seems to be what their clients will love too. "Ninety per cent of the time we get it right. We really only buy what we like personally at the Milan Fair. We don't buy what we think other people are going to want. Other people do. But we just say "We love that; we hate that."

That instinct for timeless design can be traced back to their honeymoon in Paris, when Alan dragged an unimpressed Jeanne along to a computer trade fair to see a stand of Herman Miller office furniture. "For the first time in our lives, we saw Eames furniture — they had an Eames Aluminium Group chair there," says Alan. "When I saw that chair, I didn't know what it was. I didn't know it was a famous chair. It was just a chair on a stand at a fair. But I thought it was just incredible. I had never seen a chair like it before."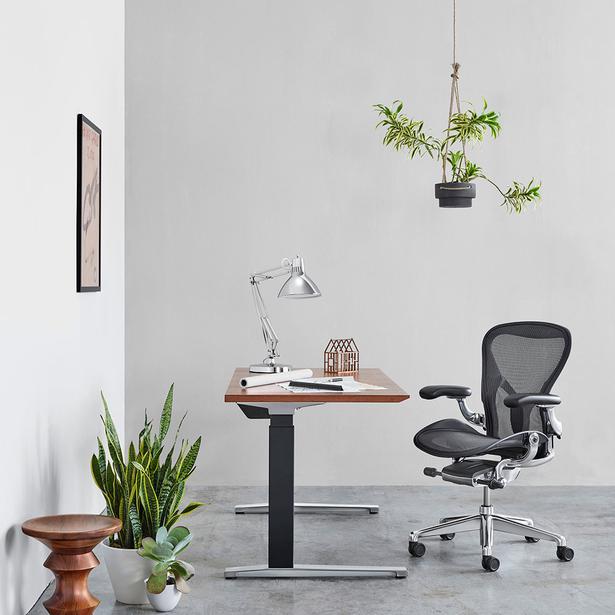 Herman Miller Aeron office chair. Picture / Supplied

Jeanne, too, was taken by it. "I love art, and to me, beautiful furniture is the same thing." She gestures towards a curvilinear Eileen Gray armchair (the Bibendum, pictured above) upholstered in midnight blue velvet. "Take that chair, for example — that's a piece of art. I would never get tired of looking at it."

Over the years, there have been many design pieces that have stood out the same way — the Moroso Big Mama sofa by Massimo Iosa Ghini, the B&B Italia Mart chair by Antonio Citterio (pictured bottom right), the at-first polarising, then hugely popular Herman Miller Aeron office chair (pictured right). "I couldn't believe that chair when I first saw it," says Alan. "It was so space-age." "When it was first designed, Herman Miller did a survey, and everyone said, 'It's so ugly, don't even go there,'" Jeanne adds. "The retailers said they'd never sell it. But Herman Miller went ahead anyway, and now it's the most popular office chair ever."

Being able to make a call on what will be popular for a time and what will last the distance is a rare skill. "Something like the B&B Italia Charles sofa is considered to be a modern classic 20 years after it's designed, but you had to be able to see that 20 years ago," says Alan. "We have to go through that 20-year period of falling in love with a modern design classic in six days at the Fair. And I think that's what we're really good at."

More than anything, they want the pieces they bring back to New Zealand to be ones their clients will treasure for decades and pass on to their children. "We'd be devastated if any of our pieces ended up in a landfill. "And that's really against all business principles," says Alan, "because you do also want to keep selling things to people. When I started out in my first job, in advertising, I read a book called The Wastemakers, all about planned obsolescence. I was horrified. The idea of longevity is really important to us."

The couple work with a quality square, divided into four equal quadrants, as a guide when looking at new brands to work with. "Anyone we work with has to have best-in-class manufacturing techniques and equipment, be using the best raw and most innovative materials, have an ecological principle or be on a journey to sustainable production — carbon neutral, zero waste, that sort of thing — and they have to work with the best designers in the world. Unless it fills all the corners of our square, we don't deal with them," Alan says.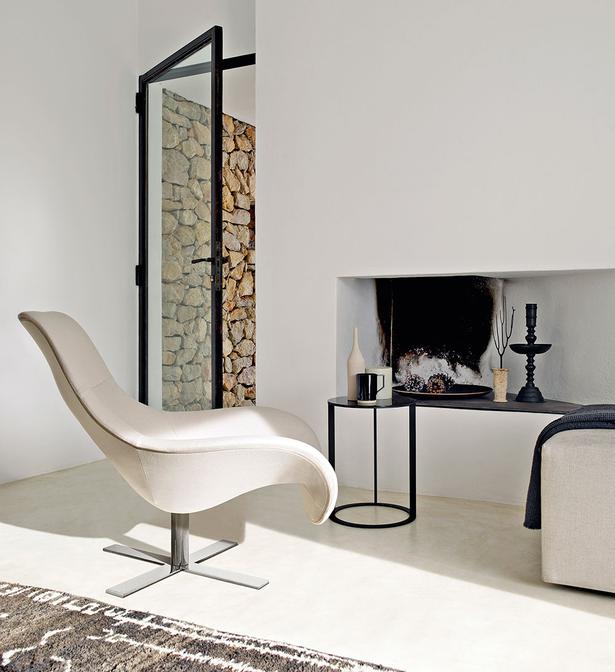 B&B Italia Mart chair. Picture / Supplied

The official 30-year anniversary of the opening of Matisse was marked with a small cocktail party on this month on Armistice Day; three decades to the day since they opened their doors. But Jeanne and Alan — who have seen and thrown more than a few sumptuous parties over their time in the design world — have plans for a whole year of celebrations, including a big party next year, a set of 30 anniversary postcards featuring a favoured design piece from each year of Matisse's life, and a retrospective book.

And, of course, a trip to the Salone where it all started. This time, they're hoping they may bring back more than furniture.

"It would be wonderful to bring out one of the great designers to do a series of talks here," muses Alan. Going by their past persistence, the odds are good that they'll make it work.
Matisse International, 99 The Strand, Parnell.
Ph (09) 302 2284 or visit Matisse.co.nz
Share this: