SPONSORED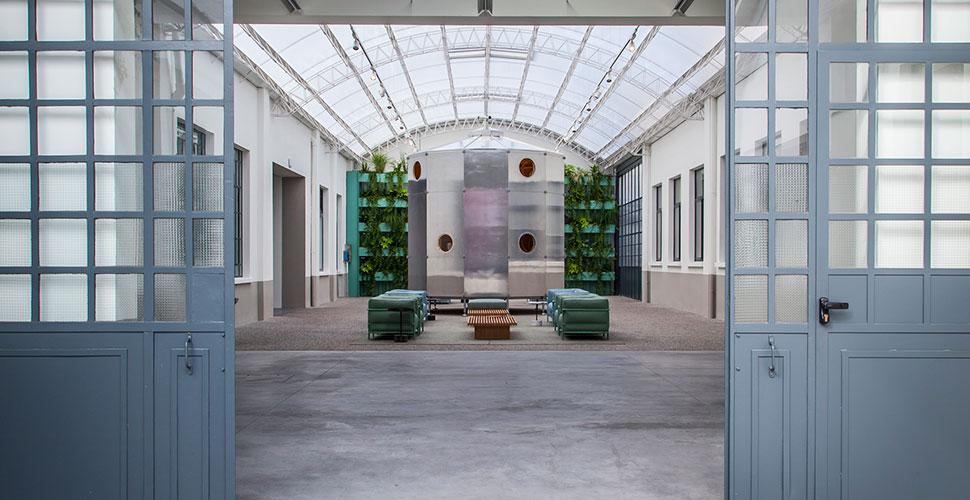 A Design Dialogue
An ongoing, animated and sometimes irreverent conversation between the past and the future is at the heart of iconic brand Cassina
Wednesday March 28, 2018
One of the most striking aspects of the annual Milan Furniture Fair is that the avalanche of new design items on show is balanced by an equal commitment to reviving and reinterpreting decades-old designs. High-end furniture is an expensive business — the tooling to produce the moulds for a single item can run into the hundreds of thousands of dollars — and longevity is the holy grail of a new design. Balancing this longevity with the market's thirst for the new is a delicate act, and no company does it better than Cassina. Opened in Brianza, Italy, in 1927 by brothers Cesare and Umberto Cassina, the company started out producing furniture for the home, hotels, restaurants and cruise ships. A transformative moment occurred in 1964, however, when the brand acquired the rights to produce designs by the iconic Swiss/French Modernist trio Le Corbusier, Pierre Jeanneret and Charlotte Perriand.
In the following decade, Cassina swiftly added rights to objects from the Bauhaus Archive and designs by Gerrit Rietveld, Frank Lloyd Wright, Charles Rennie Mackintosh and Erik Gunnar Asplund. These designers were the innovators of their age, upending long-held notions and transforming aesthetics. For Alan Bertenshaw, whose company, Matisse International Furniture holds the exclusive New Zealand rights to distribute Cassina furniture, this legacy is core to the brand's appeal. "Cassina is legendary for me as the company that brought many of the greatest modern classic designers together in collections that will never go out of style, and will live with their owners for generations," Alan Bertenshaw says.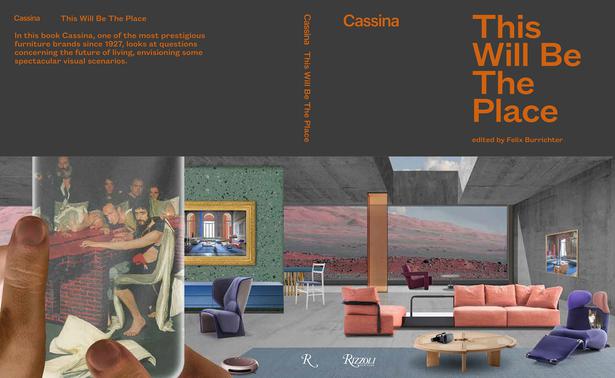 That heritage will be on show in the newly redesigned Cassina area in the Matisse showroom in Parnell, Auckland, which follows in the footsteps of major redesigns of some key Cassina showrooms around the world. In late 2015, Patricia Urquiola, regarded by many as the greatest working female furniture designer, was appointed as art director to Cassina in the leadup to the company's 90-year anniversary. She has already overseen significant renovations of showrooms in New York and Milan, two full collections, and exhibitions celebrating the company's evolution from past to future.
Describing Urquiola as an "orchestra director, who is able to create a harmony of colours and finishes", Cassina's managing director Gianluca Armento says that revitalising the look of Cassina's showrooms was a key project. "[We wanted Patricia Urquiola] to put together all these high-personality icons so that people can have a Cassina house more than just a Cassina piece. Not only our showrooms in New York, Milan and London, but any kind of Cassina space such as in Auckland, looks into how Patricia has developed the in-store harmony."
Evolution is the second piece of the Cassina puzzle. Although the company could have been a comfortable success just by producing the iconic designs of past masters, they had no intention of resting on their laurels. "After the 1950s, Cassina created advancement," Gianluca says. "There is no other company that encapsulates the spirit of wanting to change, of bringing innovation and of setting free the ambitions of a young generation of designers."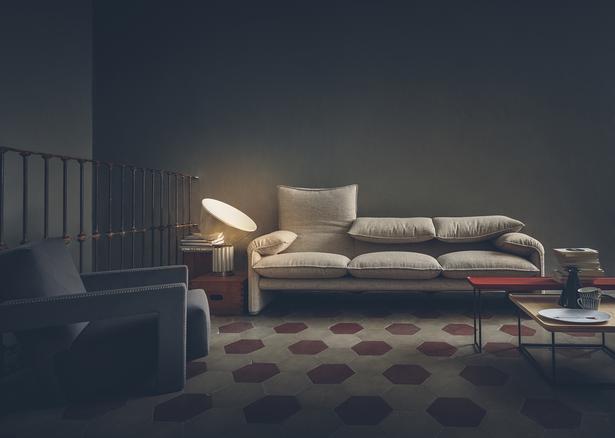 From the 1960s onwards the designers Cassina brought into the fold include contemporary masters such as Philippe Starck, Rodolfo Dordoni, Konstantin Grcic, Piero Lissoni, Vico Magistretti, Jean Nouvel, Ron Gilad and the late Zaha Hadid — artists who were not just chasing technical innovation or aesthetic disruption, but who wanted to integrate conceptual ideas with their work.
Matisse brand manager Caroline Montague says these designers changed the way she saw furniture. "As a teenager in the 60s, Archizoom [a pioneering Italian architectural studio] made me realise that furniture could have intellectual content." She now works surrounded by pieces from "Cassina's legacy of wit, subversion and adventure in design, particularly that of Andrea Branzi, Gaetano Pesce and Paolo Deganello. Cassina, a company that makes a sofa that looks like New York or a chair that covers the sitter in a pointy felt shape so he can't see, will always be my preferred contributor to furniture history." Indeed, playfulness is evident in many Cassina designs, from the Wink Chaise-Longue by Toshiyuki Kita to the Gender Armchair released last year by Patricia Urquiola.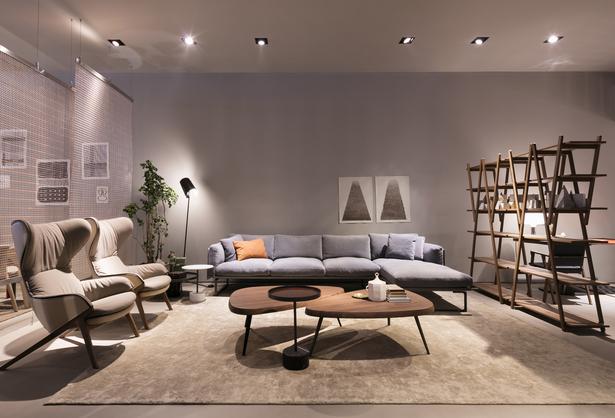 Two beautiful monographs, which can be viewed at the Matisse showroom, have also been released as part of the 90th anniversary celebrations. The first, This Will Be The Place, edited by Felix Burrichter, one of the world's most eccentric and respected architectural writers, gives five leading figures in architecture and design a platform to imagine the future of living spaces, paired with photographic panoramas that visualise their ideas.
The second, Cassina As Seen By Karl, happened "almost by accident", says Gianluca. "We happen to have the fashion designer Karl Lagerfeld as a customer in Paris. He passes by, sees something in the window, stops and orders it. One time the store director said to him, 'Why don't we do something together? You're such a fan — perhaps you can take some pictures?'" Lagerfeld agreed, and shot a series of portraits showing some of his favourite items from new angles, which were collated into the book. "Keeping furniture alive for many years means that you have to create imagery [for] the press, the internet and so on, that looks fresh again," says Gianluca.
Cassina's ongoing design conversation will be continued in the pieces being shown at this year's Milan Fair. "We have evolutions of the Volage Sofa from Philippe Starck," Gianluca says. "We have a new sofa from Patricia Urquiola, this time a ground-based sofa; we are celebrating again the Maralunga, which was the first-ever sofa with an adjustable backrest. We have a new table and chairs from the Bouroullec brothers; we have a grander table from a new entry for us, who is Michael Anastassiades, and we are bringing back to life a chair from Rietveld called the Bugle Stool, all in a showroom in Milan. That's just a part of the things we are doing." • Matisse International, 99 The Strand, Parnell. Ph (09) 302 2284 or visit Matisse.co.nz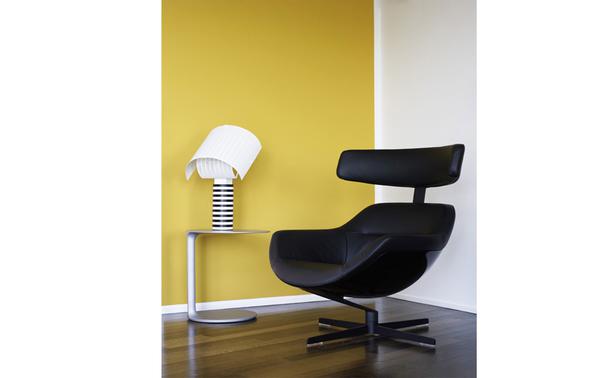 FOUR KEY CHAIRS
1. Auckland Chair (2005) by Jean-Marie Massaud
Designed when Kiwi and Italian excitement around the America's Cup was at feverpitch, this chair pays tribute to the technology, shape and glossy carbon-fibre materiality of the racing yachts competing for the Auld Mug.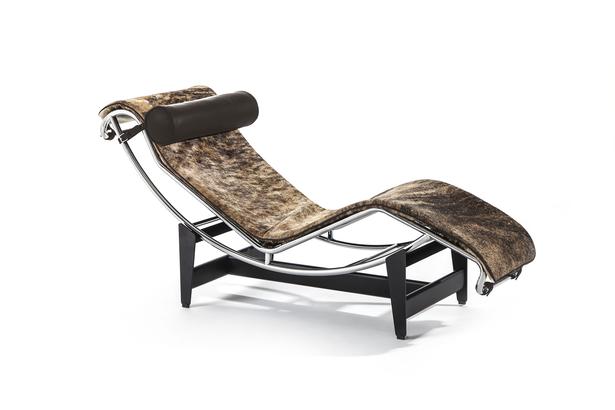 2. LC4 Chaise (1928) by Le Corbusier, Pierre Jeanneret and Charlotte Perriand
Perhaps the most famous Cassina piece, the LC4 Chaise was designed to be the ultimate expression of relaxation, with a geometric purity, Cassina began producing the design in 1965. The recent Pampas Limited Edition (pictured) features a new South American cowhide upholstery.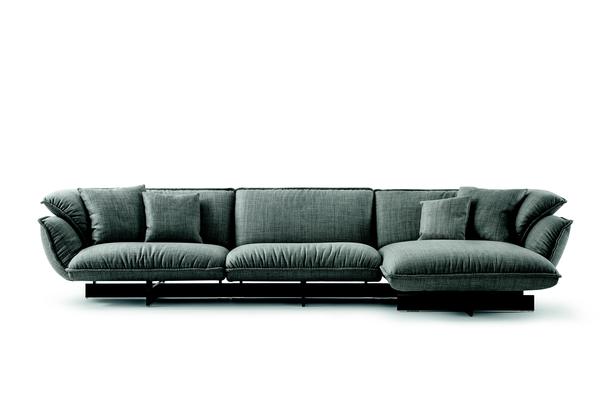 3. Superbeam Sofa (2017) by Patricia Urquiola
The Spanish art director of Cassina has been on board for only two years, yet this is already the second iteration of the Beam Sofa she first produced for the brand in 2016. The modular system sits on minimalist intersecting beams instead of legs, with super-sized, luxuriously comfortable cushions and adjustable padded arms.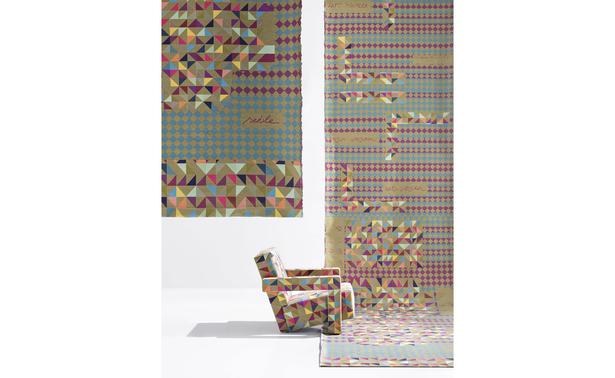 4. Utrecht Chair (1935) by Gerrit Thomas Rietveld
Showcasing the Dutch De Stijl architect's signature block-sculptural style, this lowslung armchair has been a staple of the Cassina collection since its first production in 1988. It has since been reissued in several sizes, and recently re-covered in a striking geometric textile by contemporary Dutch designer Bertjan Pot.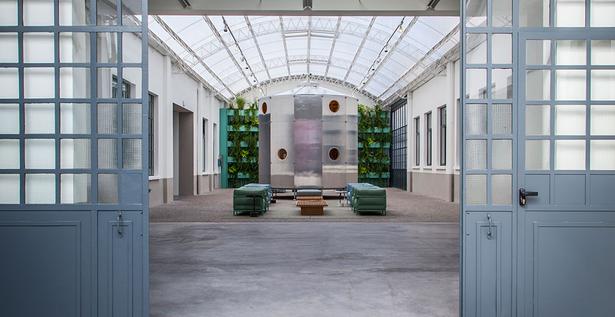 Share this: