How Cartier is Winning Over a New Generation
Cartier's relaunched 1983 Panthere is the watch of the moment, made cool again with a little help from Sofia Coppola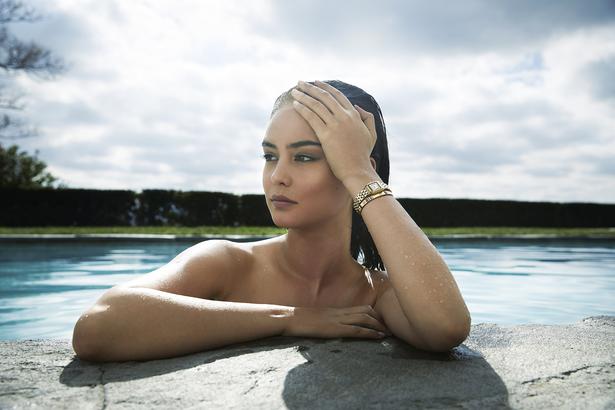 Tuesday June 13, 2017
"Two minutes," says Pierre Rainero. "That's all it took for us to sell the first relaunched Panthère on Net-a-Porter – via WhatsApp." Rainero, who has the somewhat romantic sounding but highly charged role of Cartier's image, style and heritage director, is as you might anticipate, a watch accumulator. He has upwards of 50 ("I like them to match my cufflinks"), but knows there are plenty who have no watch at all.
So given 3000 customers registered on Net-a-Porter's Panthère waiting list before its online pop-up went live last month, one can understand his rising euphoria.
Seven days later, each of the nine watches in the new Panthère range had been viewed 100,000 times. And this was before Cartier flew 180 journalists to LA to attend a party it co-hosted with Sofia Coppola at Milk Studio in LA. A party where the cabaret acts included Alicia Keys, Mark Ronson, Lion Babe , and where Kirsten Dunst, Sienna Miller, Arizona Muse, Julie Delpy, Dakota Johnson, Lily Collins and Dree Hemingway were among the attendees – all wearing the Panthère, naturally.
The evening – during which ageless LA types with heavily remodelled faces and brutally inflated lips threw dance moves alongside Hollywood's young and hip, and everyone genuinely seemed to be enjoying themselves, including a number of visibly relieved French Cartier executives – was a huge risk for a house more known for its sedate Polo lunches in Windsor Great Park.
So was the decision – a first – to debut the re-released Panthère online with Net-a-Porter.com. This is a company that is cautious about what its head of global communications Arnaud Carrez calls "celebrity endorsements for the sake of celebrity. We don't do that. Adele? She comes in and buys."
Sofia Coppola buys too: "I bought myself a small Tank watch in Paris when I finished Marie Antoinette," she tells me on email. Coppola's relationship with Cartier is the acme of what all brands desire: an authentic, mutual appreciation. Not to mention that she's the epitome of modern style and elegance.
"Her femininity is very Cartier, not cheesy. And best of all, she's a genuine, life-long fan," says Carrez.
"I have fond memories of that red box," concurs Coppola. "I've gotten gifts. The ring my husband gave me when our daughter was born…"
It wasn't a big stretch in other words, for Coppola to transport herself back to the early Eighties and, using the crew with whom she's just shot her next feature film, The Beguiled, make a 60-second short about the Panthère, to be aired in cinemas and on social media. In another break from the "watch as heirloom" approach, Cartier gave her creative carte blanche.
The result, which was screened to journalists the night before the party in a landmark 1963 John Lautner-designed house just above Hollywood, is a glamorous, Eighties update starring actress Courtney Eaton and Donna Summer's daughters, Brooklyn and Amanda Sudano, freewheeling around the sun and party spots of LA.
In terms of layering nuance and scene setting, says Coppola, "it's fun to build a mood and a character in a short amount of time. It's like a trailer for a film."
The departure from Cartier's normal conventions appears to have paid off. Activity on social media around the party was huge. Interestingly, a fortnight in, the global bestseller on Net-a-Porter wasn't the entry-level steel iteration but the 18-ct, rose-gold, medium-sized £22,000 version. Even more astonishingly, the most-bought Panthère in the UK has been the £65,000 white gold one with diamonds.
For anyone fond of conventional timekeeping, the exhilaration in Rainero's tone is contagious. Not least because the past couple of years haven't exactly produced pretty statistics for traditional watch businesses.
Received wisdom has it that classic watches from blue-chip brands have been under siege. Market flooding (companies have had to buy back their own inventory to safeguard that sense of rarity so crucial to any luxury item), a global economic downturn and the drift towards smart watches (last year, for the first time, sales of the latter overtook Swiss-made mechanical and quartz watches, 8.1 million units to 7.9) combined to produce figures that might alarm some.
By the middle of 2016, consultancy firm Deloitte noted that both the value and volume of Swiss watch exports had decreased for 14 consecutive months. But the Cartier head honchos are phlegmatic, and not given to short-term thinking. "We've never been keen on opportunistic moves," says Rainero. "This is a house with a lot of history."
That much is incontrovertible. While other brands struggle to flesh out gallery-style exhibitions, Cartier's overflowing archives (a trip around its workshop by the Place Vendôme in Paris, where everything is still made by hand, is like stepping back in time) have furnished several museum-worthy turns.
Founded in 1847 by Louis-François Cartier, the house had become a benchmark of exquisite, gilded artistry by the end of that century. In an early example of celebrity endorsement, Edward VIII called it "the jeweller of kings and the king of jewellers", before ordering 27 tiaras for his coronation in 1902 and bestowing Cartier with a royal warrant.
While European aristocracy and American robber barons thronged through its doors (by 1907, in addition to Paris, Cartier had branches in London, New York and St Petersburg), it was a new kind of royalty – Hollywood's – that brought it mass attention.
From Al Johnson to Grace Kelly (her square engagement ring), Gloria Swanson (she bought herself two diamond bracelets in 1930) to Audrey Hepburn, Elizabeth Taylor (the famous Taylor-Burton diamond was originally the Cartier diamond) and Barbra Streisand… possession of Cartier was proof of a certain kind of success and style.
If jewels represented a universal status symbol it was, ironically, watches that gave the brand a modern edge. In 1904, Louis-François Cartier's son Louis designed one of the first ever men's wristwatches – for the Brazilian aviator Alberto Santos-Dumont, after he complained about the fiddly unreliability of using pocket watches while flying. The Santos, a flat watch with a square bezel, was an immediate hit – and is still popular today.
The Tank, of which there have been more than 30 variations, followed in 1917. Women's watches, however, didn't really take off until the 1920s – after they got the vote. "Until then, a lady wasn't supposed to have time constraints," says Rainero. "It was considered quite daring to wear a watch on your wrist."
Today's edgy women are given to wearing oversized men's watches (the equivalent of wearing boyfriend jeans, observes Rainero), smart watches – or none at all. And this is what put the fear of God into the more staid watch brands. As Leonid Bershidsky pointed out on Bloomberg.com last year, the "aura of old-world luxury, on which its advertising culture is based, has an increasingly limited appeal in a tech-driven world where the younger generation is, for the first time since World War II, poorer than its parents."
There's also the ubiquity of digital devices that makes it almost impossible to not know what time it is even if your wrist is bare. Cartier emphatically doesn't want to go down the tech route. "Tech is everything we shouldn't do," says Rainero. "That sense of built-in obsolescence is the antithesis of what we stand for." (Although there are company insiders who privately concede the smart-watch brands may have done the house a huge favour by showing millennials that they can wear something on their wrists other than a friendship bracelet.)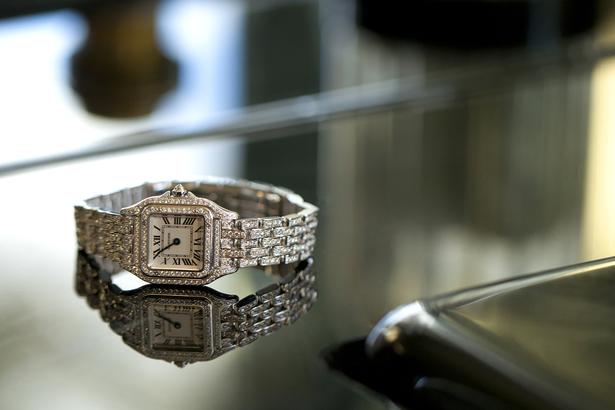 Viewed through this lens then, the relaunch of the Panthère, a huge hit for Cartier when it debuted in 1983, seems all the more shrewd. Simple yet highly decorative, it's as much a delicate sliver of jewellery as it is a timepiece – deliberately so, says Cartier's marketing and communications director, Arnaud Carrez.
"I'm not much for blingy statements," model Arizona Muse told me at the party, fondling hers, "but I love it". So did every other woman I canvassed, from mink-wearing mavens to backpacking 21-year-olds. "I mean, I'm never going to be able to buy one," said one. "But it's certainly made me more aware of Cartier."
Apart from adding a new mosaic version, and waterproofing it to 30 metres – more because that's an expected, modern-seeming amenity than because the house anticipates anyone wearing their Panthère to go deep-sea diving – Cartier didn't change a thing about the watch. "A classic is a classic," says Rainero. Coppola agrees. "I love the pieces I have from there – they're so timeless and mix in easily with what I wear."
The challenge is to pique the interest of younger generations without jettisoning Cartier's core values. But the house has two huge advantages over the flashy pyrotechnics of wearable tech companies: back-story and emotional connections. These are properties all generations can appreciate.
Performance is another – and something Cartier does not feel it needs to improve in its watches. "In the Seventies and early Eighties everyone thought quartz would kill off mechanical watches, but the opposite happened," says Rainero. "Now you even have specialist magazines in Singapore aimed at women who are interested in the internal workings."
I didn't locate any customers who went that far at the Cartier launch, but I found plenty in love with the aesthetics of the Panthère. Therein surely lies the luxury watch market's future.
— The Daily Telegraph
Share this: