Chanel Opens in Auckland
The first New Zealand fragrance and beauty boutique from Chanel opens in Britomart this week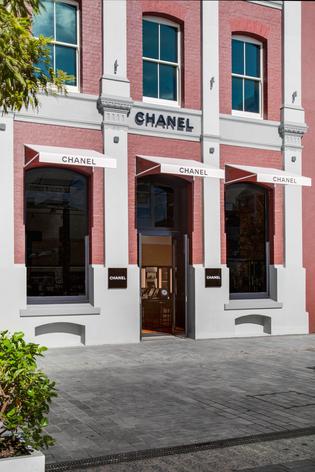 The luxury imprint on downtown Auckland has been emblazoned with the interlocked Cs of the House of the Chanel. Opening on Thursday in Britomart, is a boutique store stocking the French brand's beauty range and a selection of sunglasses.
Fans of the designs of Karl Lagerfeld will still have to look offshore, but for a more affordable slice of luxury, Chanel's makeup, skincare and fragrance ranges will do nicely for now. The first New Zealand fragrance and beauty boutique, follows a period of expansion in Australia, where there are 11 similar stores. In a heritage building, the boutique's design features restored brickwork and kauri timber floors in a loft-like space.
"The opening of the first boutique in New Zealand is a momentous occasion for Chanel, because we are able to deliver an immersive, service orientated experience to our clients in a retail environment that we have specially created to showcase our fragrance, beauty and fashion eyewear offerings together in a new and very exciting Chanel way," says David Blakeley, managing director for Australasia. "We are also very proud to have carefully designed this new style of boutique alongside the original character of the Britomart building."
Customers are expected to be a mix of locals and tourists. They will find a skincare bar and an eyewear salon, including sunglasses decorated with the classic codes of the house, such as white camellias, pearls, tweed and interlaced chains.
A new to New Zealand feature will be the range of Les Exclusifs de Chanel scents in the fragrance area.
Makeup-wise, the debut collection by Chanel's newly appointed global creative designer for makeup and colour, Lucia Pica, will be on display. Le Rouge Collection No. 1 is an homage and exploration of the colour red and its role in beauty. It is accompanied by striking campaign imagery featuring actress Kristen Stewart, a face of Chanel Beaute.
Share this: