Why it's Time to Dust Off Your Corduroy
Corduroy is making a comeback, and not just with fusty academia or fashionistas of bygone eras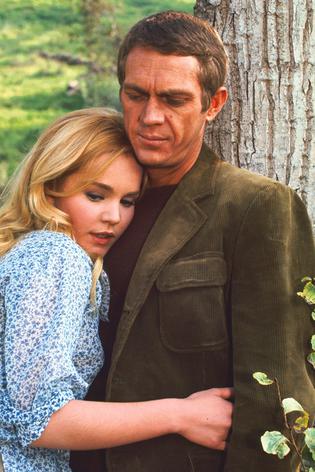 Despite the fact that we're in spring, the unpredictability of the season often means that we still need to wrap up on cooler days and nights. There's one natural fit that men overlook too often. Corduroy gets an astonishingly bad rap.
It's substantial, warm, carries a weight to it without being overly cumbersome, and there's something about its texture that's happily mimicked in the crunching leaves and rustling foliage. So why the negative press?
Corduroy's associations with fusty academia – the worn jacket of your geography teacher, complete with elbow patches – is partly to blame.
Its tufted fabrication is associated with a cosiness that borders on the geriatric. In 2006, taxi drivers in parts of the UK were banned from wearing it because, apparently, it looks shabby when it fades.
It has, however, always held a place dear to my heart – and my wardrobe. A pair of knife-edge-sharp corduroy trousers was one of my first "fashion" purchases. These came from Gucci in the 90s, when the house was pumped full of adrenalin in the hands of Tom Ford.
The designer had taken the bad-taste mores of the Seventies and turned them into ultra-covetable items. They were as soft as butter and a joy to wear, not least because one wouldn't expect something as sedate as corduroy to come in a narrow, crisp cut.
Shop It:


Today the twisted, ribbed fabric has been given a fresh lease of life by the likes of Prada and Brunello Cucinelli, who has rendered the material in the most Sea Island cotton. If the pile is flattened on your "vintage" corduroy pieces, you can revive it by brushing gently with a clothes brush when damp, then allowing it to air-dry.
Because for every Woody Allen, there's a Steve McQueen, ready to look rustic and masculine in this most maligned of materials.
EARLY INCARNATIONS
Early incarnations were known as fustian and a firm favourite of Henry VIII. In the French court of the 18th century it became known as the "cloth of the king".
SIXTIES
Corduroy became known as the attire of academia, with Robin Williams' professor in Dead Poets Society, set on the cusp of the Sixties, donning a corduroy jacket, and Woody Allen making it his mainstay in a host of films.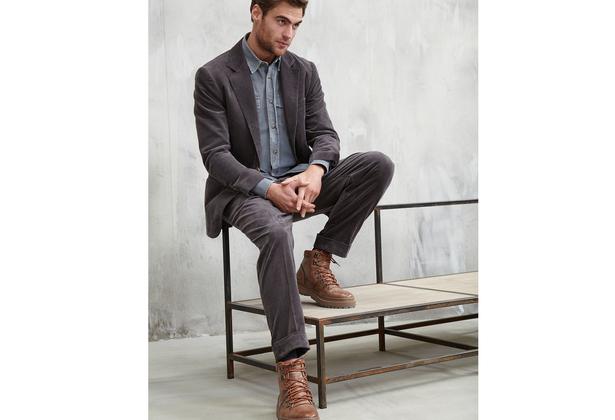 Brunello Cucinelli's light Sea Island cotton corduroy. Picture / Supplied

MODERN DAY
Alessandro Michele's love affair with the 70s at Gucci has led him to employ corduroy in a series of searing shades, while Italian fabric specialist Brunello Cucinelli has created a light Sea Island cotton version.

— The Telegraph

Share this: