SPONSORED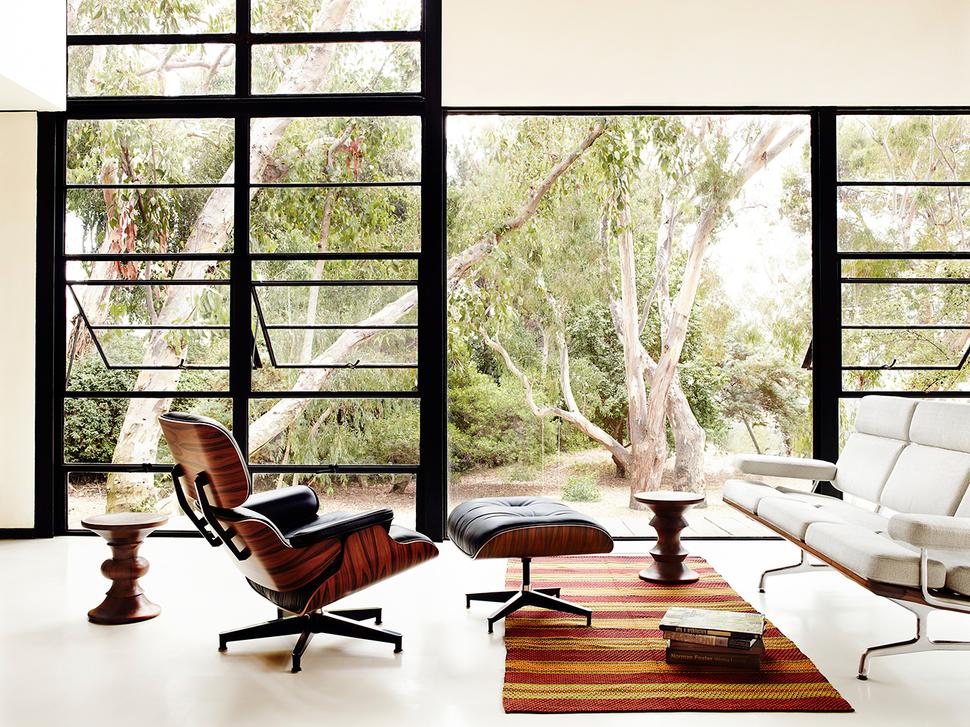 Preserving the Eames Dream
The grandson of the design world's most influential husband-and-wife team talks about the joy and responsibility of keeping their design legacy alive
Wednesday Sept. 27, 2017
When his university professor pulled up a slide of the now-iconic Eames House in Pacific Palisades, Los Angeles, during a class, Eames Demetrios recognised it with surprise.
"Hey, that's my grandparents' house!" he told his professor. Until that point, it hadn't occurred to him that the home Charles and Ray Eames designed for themselves was the kind of international icon that would be taught to his fellow students.
"There wasn't actually the concept of the rockstar designer when they were alive," he explains. "I mean, there was definitely a name associated with their good work in furniture, so I'm not saying they laboured in obscurity, but there was a different tone to it."
Today, the name Eames is so iconic in the design world, and we're so used to the concept of celebrity offspring, that it's hard to imagine a time when Charles and Ray's own grandchildren were not automatically minor celebrities themselves — especially one who carries their famous name.
The Eames Lounge Chair — that beautiful dark-stained moulded plywood, rosewood veneer and black leather reclining chair and ottoman — is the quintessential piece of furniture indicating modern good taste and a certain level of affluence. It populates design museums, interiors magazines, websites and countless books, and is a central piece of a book and touring exhibition curated by the Barbican that is just finishing its run in Europe.
Demetrios, who is now the director of the Eames Office, an organisation dedicated to communicating, conserving and extending the work of Charles and Ray Eames, is touring with the exhibition, giving a series of talks about the designers and their work. "It's a busy trip but it's worth it," he says, speaking from Heathrow airport on his way to Germany.
He's one of five grandchildren — all born to Charles and Ray Eames' only daughter, Lucia Eames — who now work for the Eames Office and Eames Foundation, as well as pursuing their own careers.
When Ray Eames passed away in 1988, 10 years to the day after her husband Charles died, Demetrios was living nearby.
"I'd actually had a great few years being in LA and getting to know her as an adult," he remembers. "She died very suddenly, and my mother inherited everything. It was a lot to take on.
I'd made a film about closing down the workshop — it's called 901: After 45 Years of Working and it's online — and in the process of doing it, I realised that if one of us didn't pay attention, the [legacy] we cared about would go away, including the ability to make sure that things continued to be done authentically."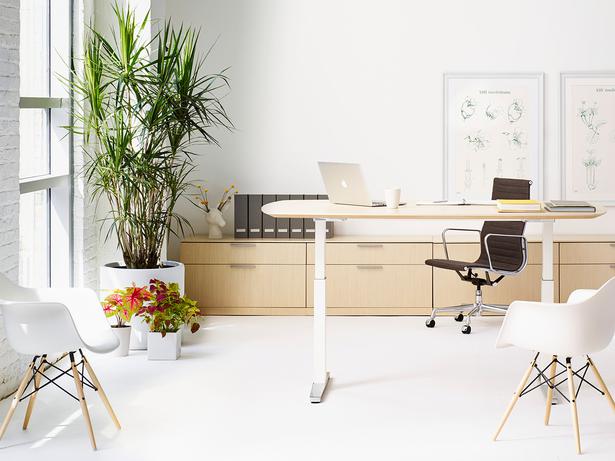 Continuing the tradition of high-quality furniture design that Charles and Ray Eames dedicated their lives to is a leading principle of the Eames Office. As the global appetite for beautiful mid-century modern furniture design has skyrocketed, a huge knock-off industry has also emerged.
Touted as "replicas", "homages" or "reproduction" designs, copies of well-known pieces like the Eames Lounge Chair, Panton Chair, Noguchi Coffee Table and many more can be found everywhere.
Although at first glance, these copies may look like faithful versions of the originals, the workmanship, materials and design technology in them is substantially inferior. They're cheaper, for sure, but not because there's a big brand mark-up on the originals.
"We've looked at the old price books and done the adjustments for inflation, and the Eames Lounge Chair today is actually a little bit cheaper than it was when it first came out," says Demetrios.
That means customers aren't paying an inflated price just because the name Eames is so much better known now than it was when the Lounge Chair was first released.
But it's a tough thing for people to get their heads around, he continues, because everything in today's modern home is cheaper and better than it was 50 years ago — except the furniture.
"The black and white TV that your parents got in the late-50s, as a percentage of income, probably cost more than a hi-def TV that you can get today," he says. "But if you want a plywood lounger, you still need the same moulded wood, you still need the same leather. When it comes to high-quality furniture, you've got to put the work in."
We live in a world where people are encouraged to contemplate things from a primarily visual perspective, says Demetrios. From that point of view, a knock-off chair might seem to do the same job as the real thing, at a fraction of the price.
But Charles and Ray Eames never approached things from a purely visual perspective. "Their famous quote is that they wanted to make the best for the most for the least — the best furniture for the most people for the least money.
What people often forget in that statement is that they wanted to make the best. They didn't want just cheap furniture, they wanted really good furniture."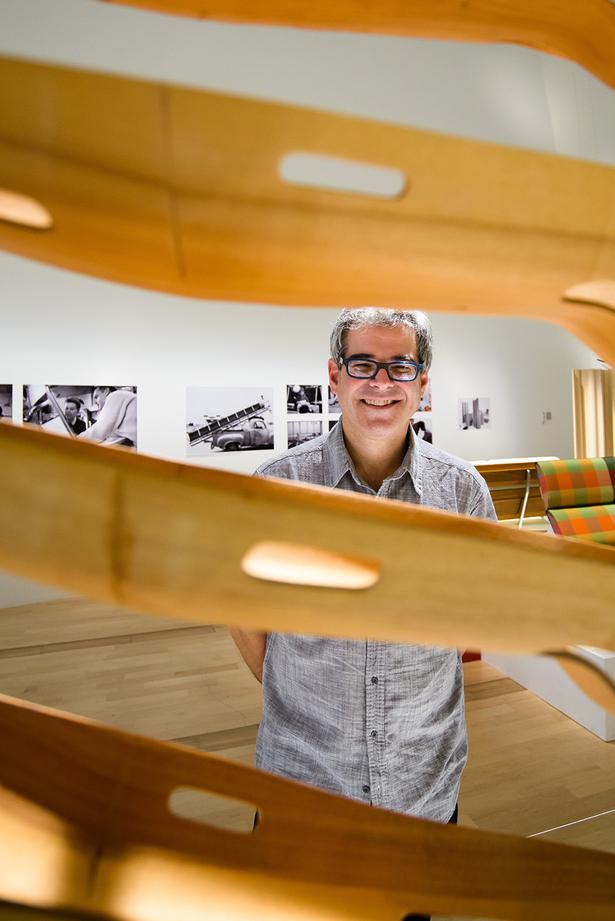 The two official manufacturers of Eames designs are Herman Miller and Vitra, both of which are represented in New Zealand by Matisse International Furniture in Parnell.
Authentic design and world leading quality, will surpass decades, this is something synonymous with the Matisse business philosophy, so it is not surprising their relationship with Eames spans well over 20 years "New Zealanders are all about quality and authenticity, so being able to supply such an iconic brand to the New Zealand market is both a pleasure and a privilege" says Jeanne Bertenshaw, owner of Matisse.
These licensed manufacturers must produce the furniture pieces to the exact specifications set by Charles and Ray Eames, with one exception only — when the Eames Office makes a decision to alter a material for ethical or sustainability reasons.
This has happened a handful of times — substituting fibreglass for plastic due to off-gassing concerns around fibreglass, upgrading glues to lower-toxicity ones, and changing the rosewood veneer on the Eames Lounge Chair to a more sustainable source.
"One of the things that's really important to understand about Charles and Ray's process was that they were always trying to make designs better. So if a base was okay, but they could make it better, they would make it better," says Demetrios.
"They had no romanticism about those early chairs. They were always in a constant process of improvement. So when we did that [made material changes], it was not as radical as some people thought. It was just a logical conclusion of their exploration."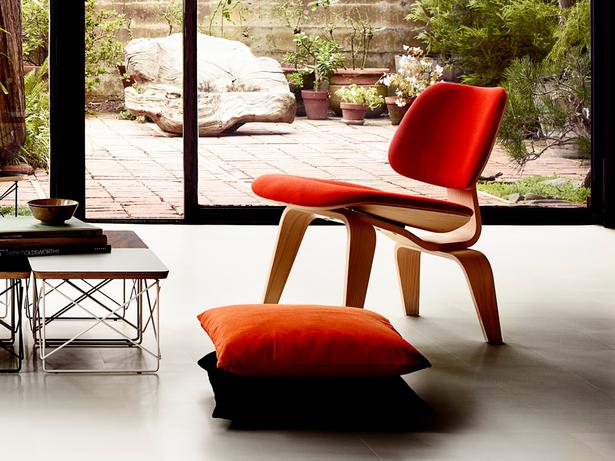 It's a level of thought unlikely to go into knock-off pieces, which are manufactured primarily to keep costs down and profits up for the companies who churn them out. "If someone feels that our chairs are too expensive, I encourage them to find an authentic chair that they like that's less expensive," says Demetrios.
"But don't buy a knock-off thinking you're getting some kind of Eames experience, because an Eames experience is not just how it looks. It includes how it feels when you sit in it, the quality of it, how long it lasts, the warranty, the fact that you can give it to your kids.
I would much prefer that someone find a cool New Zealand designer and support their work than buy a knock-off. When you buy a knock-off, what are you supporting? You probably won't even have that chair for very long."
This is true — many knockoffs do end up in landfill not too long after their owners have parted from their money. On the other hand, when you purchase an authentic Eames design piece from Matisse International Furniture, part of the money will go back to supporting the Eames design legacy, preserving it for future generations.
Matisse International, 99 The Strand, Parnell.

 


Ph (09) 302 2284 or visit Matisse.co.nz
Share this: