Locally Made Earrings to Top Off Any Look
These cool earrings from 08. Jewellery are perfect for day or night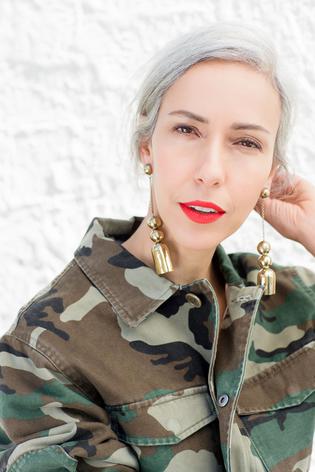 What's more luxurious than something highly considered and crafted by hand? These earrings by Auckland-based jeweller Priya Patel of 08. Jewellery are perfect for those who love a bold earring but also want something timeless.
As part of her new Series 5 collection, Priya has hand-crafted seven unique styles available in sterling silver or sterling silver plated in 9ct gold.
Highly sculptural, the drop earrings feature varying degrees of circles, spheres and cylinder shapes — playing 2D and 3D forms off one another.
Pair them with a matte lip and utilitarian piece — like this camo field jacket by Workshop ($549) — for a great way to wear the danglers in the daytime. For the evening? Pull back your hair and let your lobes do the talking, best worn with a black turtleneck or decolletage-baring top.
• 08. Jewellery sterling silver earrings plated in 9ct gold $580. Available for pre-order, visit 08jewellery.com
Be inspired by the good things in life. Sign up now to receive emails from Viva, and twice a week you will be sent the latest news, profiles, videos, fashion shoots, competitions and more.
Share this: