Fashion Designers' New Focus on Hotels
Why fashion designers are extending their talents, and brands, to hotels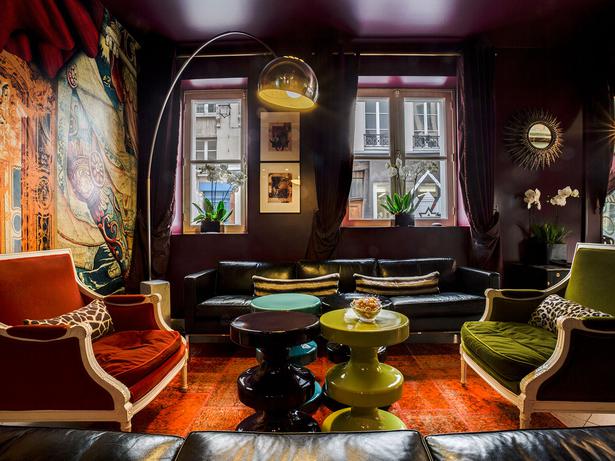 Wednesday July 6, 2016
Rome's Via dei Condotti was named for the channels that once brought water to the Baths of Agrippa. These days, it carries credit cards from the Spanish Steps to Gucci, Prada, Hermes and virtually every other luxury store you could imagine. So on a recent trip to the Eternal City, I walked down the street and treated myself to some window-shopping.
That glittering diamond bracelet? Too flashy for my taste. Those shoes? Way more heel than I could handle. But when I arrived at Largo Carlo Goldoni, I looked up and found something I'd definitely want to take home: my husband and daughter.
They were up on the third floor of Palazzo Fendi, the fashion house's flashy new flagship, which features the brand's largest store in the world, a VIP area for big spenders and a Japanese restaurant imported from London. It's also home to Fendi Private Suites, a hotel with just seven rooms that began welcoming guests in December.
The hotel project is the latest evolution for Fendi, which got its start as a handbag and fur shop in Rome, in 1925. The empire now dresses men, women and children from head to toe. (Extremely wealthy men, women and children.) It peddles timepieces, as well as a Casa line of home furnishings and accessories.
Like all these pricey products, Fendi's expansion into the hospitality realm is very much on trend. The fabulous fingerprints of French designer Christian Lacroix are all over three hotels in Paris. In London, you can crash at Claridge's in a Diane von Furstenberg-designed suite. Todd Oldham designed the Hotel of South Beach, Miami, where Tommy Hilfiger also has plans for a membership-based boutique hotel.
But no fashion designers are as gung-ho about hotels as the Italians, says Alice Dallabona, a teaching fellow at the University of Leeds. She studied the industry for her fashion marketing PhD and discovered that brands from her home country are dominating the scene.
When the opulent Palazzo Versace debuted on Australia's Gold Coast in 2000, it was billed as "the world's first fashion-branded hotel". The Ferragamo family could dispute that claim: Their hotel business — the Lungarno Collection, which includes properties in Florence, Rome and the Tuscan countryside — celebrated its 20th anniversary last year.
But it's a series of newer ventures that have made the Italian fashion hotel craze impossible to miss. The Armani Hotel Dubai opened in 2010 in Burj Khalifa, the tallest building on the planet. A year later, Armani unveiled a Milan location that occupies an entire city block with the brand's trademark elegance. From there, it's just a quick Vespa ride to the first hotel developed by Bulgari, which opened in 2004. The Italian jeweller has since expanded to London and Bali, and has plans to roll out three more properties in 2017, in Shanghai, Beijing and Dubai.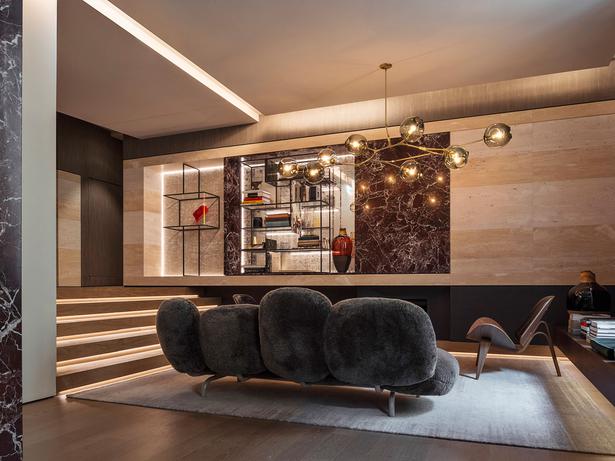 Alice's theory about what's driving this boom? "Italian luxury labels can capitalise on [the country's] reputation as a place with beauty, excellence and a desirable lifestyle," she says. So, although all designers can market aesthetics, Italians can also promise a taste of "la dolce vita"— and a nice chianti.
It's a combination that doesn't always quite work. Alice focused her doctoral research on Hotel Missoni Edinburgh and Maison Moschino in Milan, which opened in 2009 and 2010, respectively. They closed in 2014 and 2015, respectively.
She was a fan of both hotels, especially the way Moschino translated its ironic take on fashion into a hip hideaway. Her favourite detail: An Alice in Wonderland-themed room featured a table made from a giant cup. Apparently, not enough guests showed up for the tea party. So, although there's a strong demand for luxury experiences, Alice says, a prestigious label on a hotel won't guarantee success.
That's probably one of the reasons Fendi is being relatively cautious with its first foray into the hospitality business. Rather than a stand-alone venture, Fendi Private Suites is part of the larger Palazzo Fendi project. And with just seven suites, it's probably not even large enough for your average celebrity entourage.
There's no question that the company knows how to make purses — such as the popular Baguette, so named because it can be tucked under one's arm as easily as a loaf of bread. Running a hotel, however, comes with a different kind of baggage. Or, rather, luggage.
When my family showed up with our stuff for check-in, we found ourselves gazing through a window at a mannequin in a $2400 coat. It took a few moments for us to discover the discreet doorway marked "Fendi Private Suites" next to a side entrance to the store.
Inside was just a small room with a beautiful woman standing behind a desk. She greeted us by name and then sent us on what seemed to be a secret mission. We should leave our things here, she instructed. Our job was to take the elevator up to the third floor, where we'd be met by another contact with further details on our stay.
As the doors opened on the lobby, I heard soft music thumping and caught a whiff of something pleasant. Perhaps a signature scent? (For Ferragamo's pair of Portrait hotels in Florence and Rome, that company developed a sweet fragrance called Vendemmia, which means "harvest".)
Beside the reception desk — a marble masterpiece uniting blocks of varying heights, shapes and shades — stood a row of employees who looked as though they'd been transported from Downton Abbey, except in uniforms that belonged on a runway. On other occasions, I'd peeked into Florence's Portrait hotel and the Armani Hotel Milano and noticed that their staff were impeccably turned out in designer threads. The Fendi look is undeniably edgier.
It was tough not to stare at the maid, whose bright gold sleeve cuffs popped from her mostly black-and-white ensemble. And she wore clogs adorned with a quirky Fendi motif, a string of triangles resembling a row of chomping teeth. I somehow managed to turn my attention to a woman in a navy-blue jacket with white piping who seemed ready to command a chic spaceship. But first she got us our room key.
Although there are just a few suites, the hotel sprawls across an entire floor of the palazzo, so we crossed through two communal lounges on the way to our room. One features a fireplace, a fuzzy gray couch made of connected blobs and a display case showing off a purse with red paint dripping from it. The other has lights dangling from the ceiling on leather straps, a trio of pointy black cones in lieu of an end table and an impressive art book collection.
I was prepared for something equally wacky, yet tasteful, inside our room. Instead, I was blown away by how tame the place was. The interior was dominated by calming neutral tones and appeared to be functional as much as fashionable.
Fendi labels were on pretty much everything, and the available reading material would appeal only to true Fendi-philes. (I tried, and failed, to get into a coffee-table book of bag portraits called Fendi Baguette and a four-volume series, Metamorphoses of an American, by legendary Fendi creative director Karl Lagerfeld.) Still, the place doesn't scream "showroom".
To my left was a bank of grey doors that floated off the floor, surrounded by a soft glow. That's where we found the closet (with an empty Fendi shopping bag hanging inside, naturally), safe and marble-topped mini-bar.
Straight ahead was the bathroom, where that same brownish-red Lepanto marble graced the double vanity and the I-could-get-lost-in-here shower. The dark colour provided a bold backdrop for the gleaming white of the soaking tub, the fluffy Fendi towels and the Diptyque toiletries.
We opted to head right, to take a rest on the leather couch and crimson velvet armchair in the seating area and to peruse the goodies that greeted us on the desk: a plate of candied dates, a bottle of water, a map of Rome and an iPad loaded with our room guide.
Here's what we learned: The lighting system is fully adjustable, so you can decide how bright or dim to make various fixtures. This includes the niche above the bed occupied by "the Fendi fur tablet," a framed collage of dyed pelt that's a reminder of the company's core business.
The sheets are a "twisted and mercerised Mako cotton satin-feel fabric," although linen is available on request. And the "Menu Guanciali" (aka Pillows Menu) allows guests to choose from six styles offering various benefits. That's right — it's your call whether to go for "utmost comfort" or "one of a kind rest".
At that point, I noticed it wasn't only my head that was spinning. My husband had figured out that the flat-screen TV — which comes mounted in the middle of a glass room divider — can swivel to face either the couch or the bed.
We switched it on and were soon engrossed in the Fendi channel, which shows a mesmerising cartoon on a loop. Set to a soundtrack of flowing water, a series of squiggly line drawings depict scenes from Rome, including Palazzo Fendi, cobblestone streets and various fountains.
That's a not-so-subtle way of reminding visitors that Fendi is also taking part in another Italian fashion trend: paying for monumental renovation projects. Prada and Versace collaborated to spruce up Milan's Galleria Vittorio Emanuele II before Expo 2015.
In Rome, Bulgari is funding a fix of the Spanish Steps, while shoemaker Tod's is taking on the Colosseum. Fendi's contribution was more than $2 million for a restoration of the Trevi Fountain, a 250-year-old landmark that had begun crumbling. It reopened in November, so it seemed like a fitting first stop once we ventured out of the palazzo.
As we made our way back past the fuzzy blob couch, we had our only encounter with another guest. Her age was indeterminable, partially because she had sunglasses on indoors. But it was also because she sashayed way too quickly for me to get a look at anything other than the backs of her silver boots. My guess? She had some very important shopping to do. Probably most of the folks booking rooms at Fendi Private Suites think a lot about their wardrobes.
It's not a requirement, though. Even my husband — who actually asked me, "Why did a former D.C. mayor open this hotel?" — immediately felt at ease, which I suspect is by design. There must be plenty of people who would never consider dropping $650 on a leather iPhone cover but would gladly accept that price for a memorable night at a hotel. (Which is about what you pay for a room here.)
It's much cheaper, however, to take a walk down the bustling Via del Corso, which leads south from the hotel. Within a few minutes, we could hear gushing water pouring from the Trevi Fountain. When it came into view, there stood the imposing statue of Neptune, surveying the crowd of selfie-stick-wielding tourists below him. My husband and I agreed the god's outfit — a crumpled sheet made of stone — has to be the most impressive thing Fendi has ever put its label on.
— Washington Post
Share this: