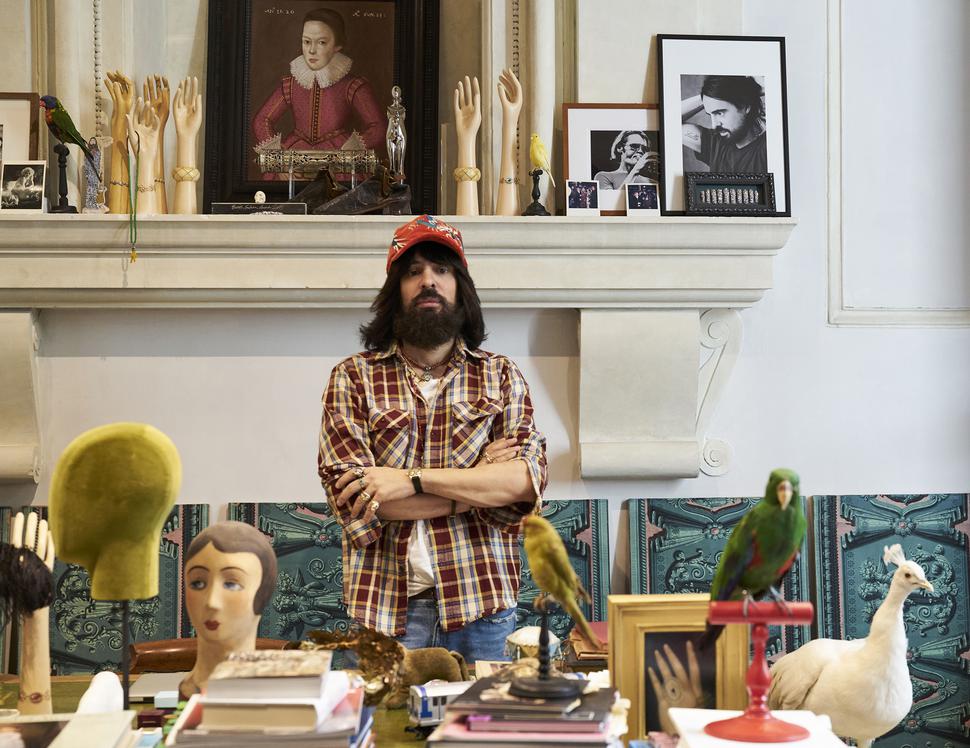 Inside the New Gucci Garden in Florence
The new Gucci Garden concept combines fashion, art and fine dining
Thursday Jan. 11, 2018
Florence's Piazza Signoria is home to some of the city's most famous and significant landmarks, including the Palazzo Vecchio and Uffizi galleries.
Now, Gucci is shaking things up, with its new Gucci Garden concept which flung open its doors this week to a new fashion world of art old and new, bespoke products, archive pieces and fine dining.
During his three years at the creative helm of Gucci, Alessandro Michele has redefined plenty of fashion tropes - maximalism, gender fluidity and the pace of trends to name but a few - but grappling with the idea of a museum, which he insists Gucci Garden absolutely is not, has been the latest.
READ: How Gucci's Alessandro Michele Brought The Fun Back Into Fashion
Housed inside the Palazzo della Mercanzia, the same location as Gucci's original museum which was opened in 2011, entering Gucci Garden feels like tumbling into the gift shop of a grand stately home or ancient apothecary, with a cornucopia of items from pretty Gucci pencil sharpeners and Richard Ginori crockery to delicately printed silk pyjamas, 'Gucci Garden' stamped handbags, wallets and embroidered hoodies for sale.
These will not be available to buy anywhere else in the world or online, lending them collectible appeal.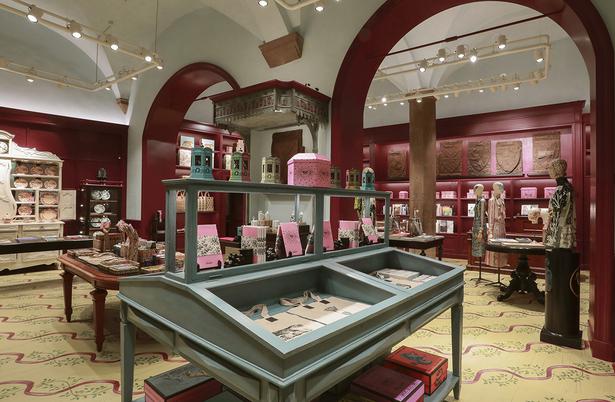 Also on the ground floor is Osteria Gucci, the new fine dining outpost from three Michelin-star chef Massimo Bottura. As the opening was taking place yesterday, the bookings line was already ringing off the hook.
The menu in the restaurant, with its plush bottle green velvet seating and renaissance stone carvings, takes local ingredients and uses them to create new spins on global dishes such as Peruvian ceviche to Chinese pork buns as well Bottura's signature modern parmesan and pasta concoctions.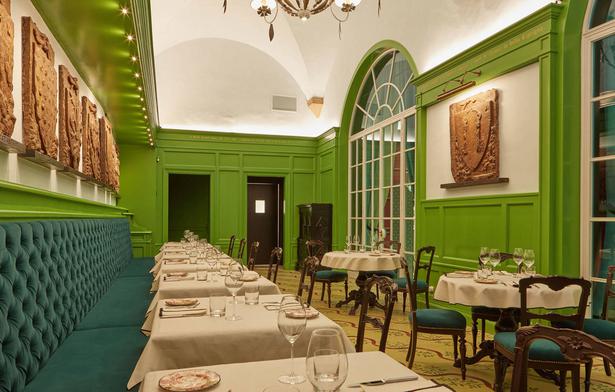 The remainder of Gucci Garden is dedicated to galleries where Michele's contemporary designs and curation of modern artists is blended with items from the Gucci archive; from the label's earliest days as a Florentine leather goods label established in 1921 by former Savoy Hotel porter Guccio Gucci through to Frida Giannini, the designer who preceded Michele.
"In Alessandro Michele's vision, the Gucci Garden is a phantasmagoria," says Maria Luisa Frisa, the fashion critic and historian who has curated the galleria section.
"For me, it was important that the six rooms of the Gucci Galleria, had their own distinguishable identity. I wanted every room, and therefore every theme, to create a distinct situation, a creative space capable of provoking curiosities, triggering stories and rousing the desire to go further."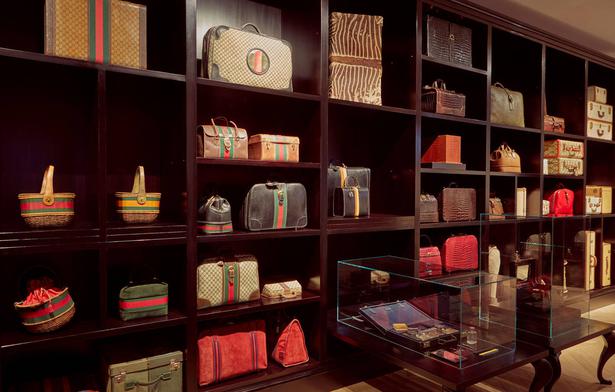 In the rooms, which are themed around subjects including 'De Rerum Natura' and 'Guccification', Tom Ford's daring eveningwear, the prim printed day dresses of the 1970s and Michele's bucolic florals jostle with technical handbag sketches, the house's signature Horsebit trinkets and even a perfectly appointed picnic set.
READ: Gucci's Subversive, Gender-Fluid Brilliance at Milan Fashion Week
Art is omnipresent too, thanks to murals and illustrations by Jayde Fish, Trevor Andrew (GucciGhost) and Coco Capitán as well as a screening room for experimental film projects. Just a hop and a skip away from the Uffizi.
— The Telegraph
Share this: