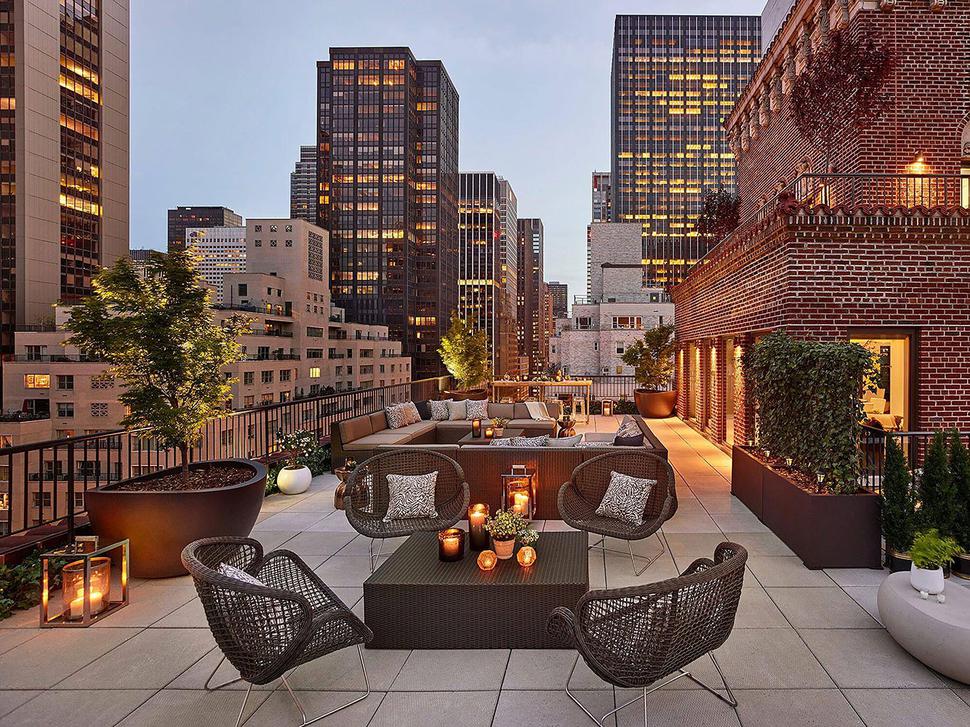 Living The High Life in New York City
Hit a jackpot recently? A three-storey penthouse in New York would do just nicely
Monday Feb. 19, 2018
So you've won Lotto and you're wondering how to spend it. Well, how about a trip to New York, using the three-storey penthouse at The Quin hotel as your base?
High above Midtown Manhattan, the apartment is a delightfully spacious 3400sq ft with open-plan living, a professional-grade luxury kitchen and a dining room that easily sits 14. Oversized windows look out across the city to Central Park, while glass doors open on to the 1300sq ft terrace — the perfect place to entertain 30 of your closest friends for drinks and canapes overlooking the city lights.
The walls of the apartment are lined with art from the likes of Blek Le Rat, photography from Robert Christian Malmberg and a diptych by the artist ASVP. There is, of course, a round-the-clock VIP phone line to ensure your every need is met no matter the time of the day.
READ: Eleanor Ozich Shares Her New York Snaps
An in-room mixologist will create signature cocktails, and there is direct-dial private access to the personal stylists at Bergdorf Goodman, should you need some shopping advice. Prices start around US$10,000 per night.
If this all makes you feel slightly dizzy, you can come down a few floors to the main hotel where they offer a selection of rooms and suites at more realistic prices. The artwork and interiors just as elegant and stylish. The hotel runs Quin Arts — an interactive arts programme celebrating the property's rich heritage and produces exciting new spaces for contemporary artists.
• Visit quinpenthouse.com or thequinhotel.com to find out more.
Share this: