Kate Moss on Her New Luxury Wallpaper Collaboration
The supermodel has partnered with interior designers de Gournay to produce an exquisite wallpaper inspired by her boho decorating style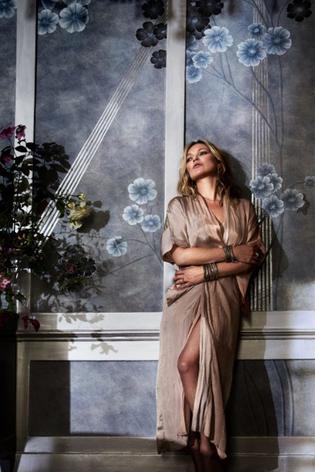 Call me a cynic, but when I heard that Kate Moss had launched a wallpaper I was expecting to be underwhelmed. I was wrong. Moss's design for de Gournay is as beguiling as the model herself.
A favourite with interior designers, de Gournay produces exquisite handpainted wallpapers that grace hotels, restaurants and private houses around the world. The wall panels are made to fit the exact proportions of each room and its creative team, led by Jemma Cave, produces bespoke designs.
Jemma spent time with Kate at her north London home, developing a design depicting cascading anemone blooms against a dark background – dubbed 'Dusk', Kate's favourite time of day – which now hangs in the supermodel's art-deco-inspired bathroom.
READ: Passion for Paper: Top Wallpaper Trends
"I really enjoyed the peaceful afternoons with Jemma," Kate says. 'She'd come over with her paints – I especially loved her little pot of gold! – and we would sip tea and Seedlip cocktails. I was surprised at how satisfied I felt unrolling the first finished panel."
Once designed, the papers are painted in de Gournay's Shanghai workshop using a traditional two-brush technique, which takes years to master and creates feather-fine details.
Contemporary chinoiserie patterns with delicately rendered flowers, birds and animals are the bestsellers.
READ: Kate Moss' Beauty Routine
The 'Kate Moss Anemones in Light' paper is to become part of de Gournay's permanent collection, allowing anyone to channel the boho decorating style she has developed working with the interior designer Katie Grove.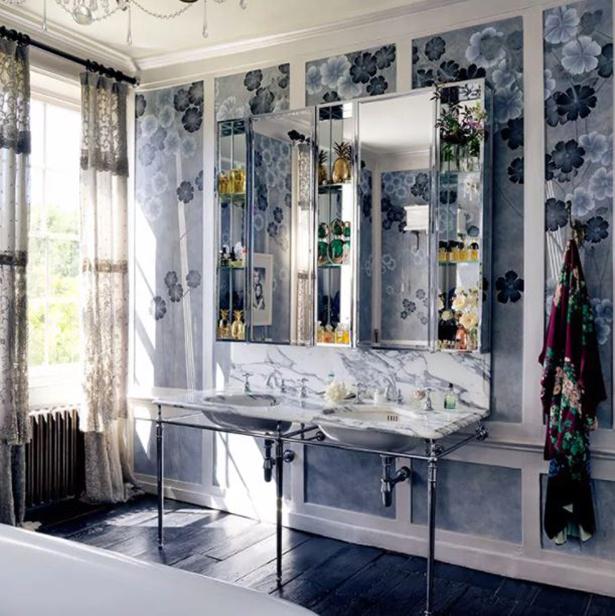 "We both love de Gournay and approached the brand with the idea of a collaboration," Moss explains. "I like that every element is so carefully considered from a single well-placed bird or flower. Wallpaper adds warmth, texture and drama to a room. It can transport you to another place. It lifts the soul."
• Visit degournay.com
— The Telegraph
Share this: