A Luxury Boys' Weekend on the Kauri Cliffs Golf Course
Two old friends take a Bentley GT V8 Coupe to Kauri Cliffs and its world-class golf course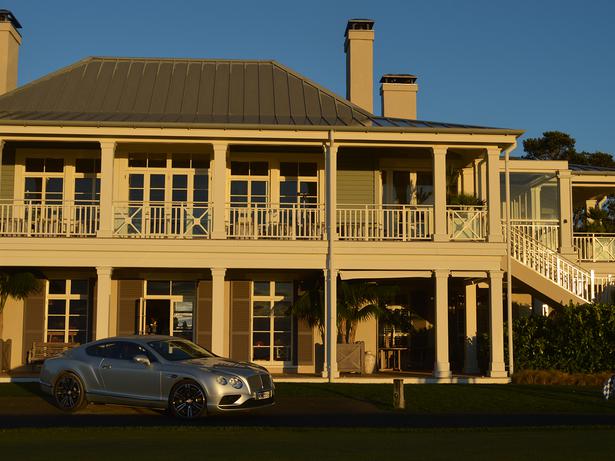 Thursday Sept. 7, 2017
"This is amazing," Declan exclaims as I pull into his driveway in the Bentley GT V8 Coupe. Declan has been a friend for over 16 years. I'm originally from the UK, Declan from Ireland and we met in an Auckland pub where we bonded over music, sport and beer.
I am picking him up for our boys' weekend away. Declan is moving to Thailand with his family, and this is our last chance for a while to get some quality time together.
We're heading north, to the award-winning, luxurious The Lodge at Kauri Cliffs for a weekend of golf and fine food and wine. The five-hour drive from Auckland flies by, thanks to non-stop chat that covers everything from work to the passing countryside, the All Blacks, golf, our relationships, the car.
"This is amazing," Declan keeps repeating as we power up and over the Brynderwyns. The Bentley is a big vehicle, but feels like a sports car. It holds the road and corners beautifully.
One minute you're driving it hard and fast, then you can drop back and cruise with the regal air a car like this evokes. A carload of youths gives us a knowing nod. The Bentley also has the cool factor, which is why it's favoured by movie and sports stars.
We are laughing at how our interpretation of a boys weekend has changed. It seems like yesterday that we were driving a beat-up old car loaded with cheap booze, off on a camping trip.
READ: How to Spend it ... in Fiji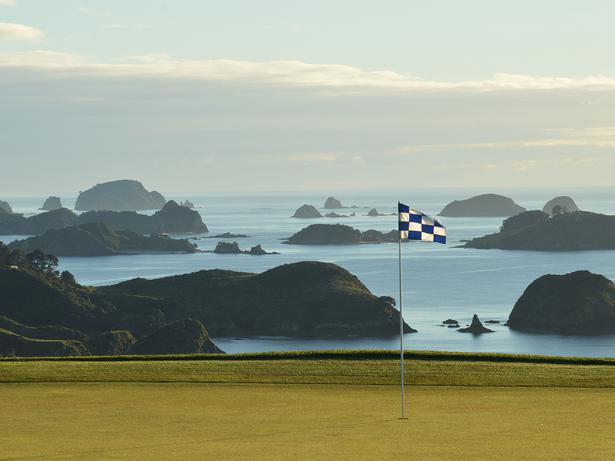 The pristine Kauri Cliffs golf course, designed by Florida-based David Harman, rolls out from the lodge, the greens clinging to the cliffs with spectacular views out to the Cavalli Islands. The greens are super-quick.
There is a strong wind, and we imagine this is what it would be like competing in the British Open — tough conditions, but so much fun when you hit the ball 20 yards right, and the wind brings it back in, or you try to shoot low shots under the wind, or your downwind putts move so fast it's like playing on marble.
After nine exhilarating holes, we head to the clubhouse for burgers and beers, which hit the spot. We discuss how we've played, the tricky challenges, how much fun it is, and how good the pros must be to handle such varying conditions.
You don't realise how good they are until you play on a course that wouldn't look out of place on the US PGA Tour.
We head back out. Part of the joy of playing a golf course of this standard is the way they give you the experience of a lifetime, and that you never see anyone else out there. There's no worrying about the people in front, or behind. You can enjoy the freedom and space of every shot.
On nearly every tee, as we gaze at the hole ahead, we look at each other and exclaim, "This is amazing".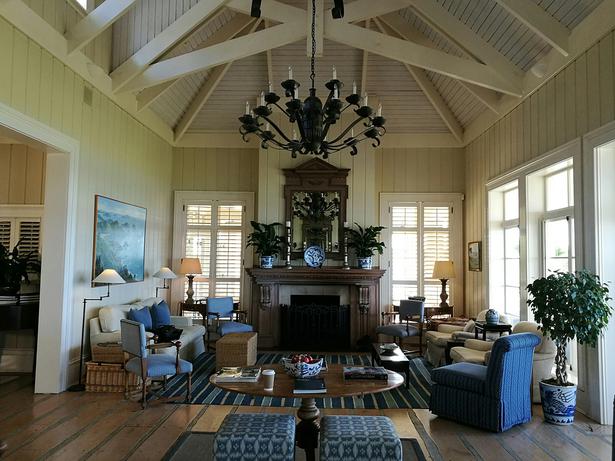 From the greens, to the fairways, the tees, the layout, the breathtaking beauty — everything is "amazing". I have been lucky enough to play on some of the world's greatest courses, from Pebble Beach to St Andrews, but I've never had the experience of enjoying golf with so few other people on the course.
After the 18th, we are tired but still amped. We head to the gym, have a short workout, then a long soak in the spa pool. There's just time for a hot shower before heading to the lodge for pre-dinner drinks in front of the fire with other guests.
READ: A Dreamy Winter Escape to Taupo's Huka Lodge in an Aston Martin
Everyone has had a similar day, and there's lots to talk about. We move into the dining room and sit down to a delicious four-course dinner based around local produce — my favourite is the shellfish chorizo risotto — created by the lodge's head chef, while working our way through a series of delicious wines recommended by the sommelier.
There's no better feeling than knowing your day has been mentally and physically stimulating. We toast the spirit of friendship and tell ourselves, if you play golf, you have to do this at least once in your life.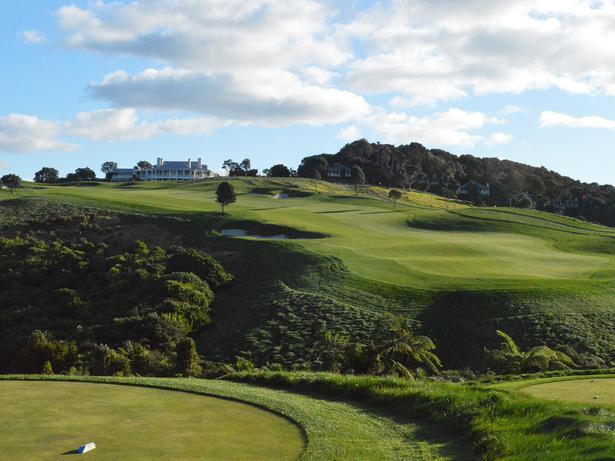 The next morning we are up for a hearty breakfast, then out for a private lesson with resident golf pro Cameron Barnes. This is an great opportunity to discuss how we played the day before, and Cameron gives us great insights into our form and how to play the course.
Declan and I can't wait to get back out there again. We're both lucky enough to have a few birdies in our round — in those moments you feel golf cannot get any better. Mishaps from previous holes are all forgotten and by pre-dinner drinks that night we have tales of how we have truly conquered some of the most beautiful holes in all of golf.
On the third day, we are due to head back to Auckland but it's such a glorious morning, we treat ourselves to a further nine holes before hitting the road.
We're playing the course for the third time and are more familiar with the holes and more confident after our tips from Cameron. It all comes together.
We couldn't be on more of a natural high, as we turn the Bentley out of the drive and point it for home. It has been amazing. A weekend we will never forget.
• Visit Auckland.bentleymotors.com to find out more about the Bentley GT V8 Coupe, and for more about the lodge and its golf course, go to Kauricliffs.com
Share this: