SPONSORED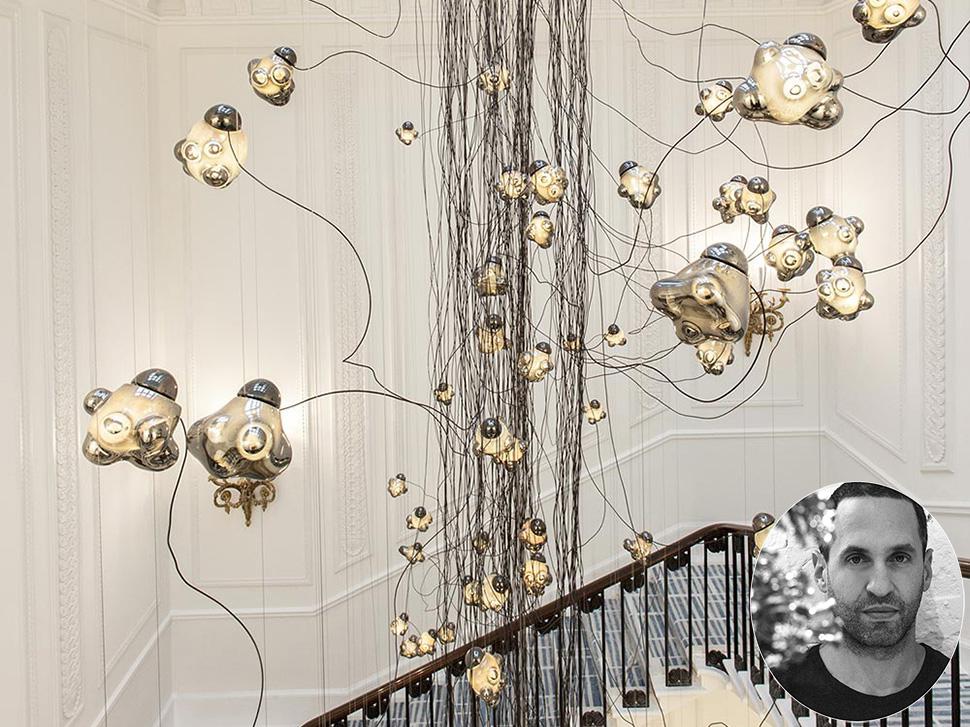 Light fantastic
Lighting has moved beyond functionality to sculptural glory. Viva talks to three international designers, represented by Matisse, who continue to push creative boundaries in lighting
Wednesday July 26, 2017
Famed architect and designer Le Corbusier once said space, light and order are things men need just as much as bread or a place to sleep.
Lighting has, however, moved beyond satisfying a need and morphed into the sculptural realm, giving designers and architects another device to create interest, texture and drama to interior spaces.
The owners of Matisse, Alan and Jeanne Bertenshaw, are surrounded in their Parnell showroom by striking lights, most of which are sourced from Europe.
One such luxury brand is Dutch lighting company Brand Van Egmond, which specialises in the handcrafted and decorative. Founded in 1989 by William Brand and Annet van Egmond, the company's intention is to create art without restraints. William's inspiration comes from his experiences and interaction with nature.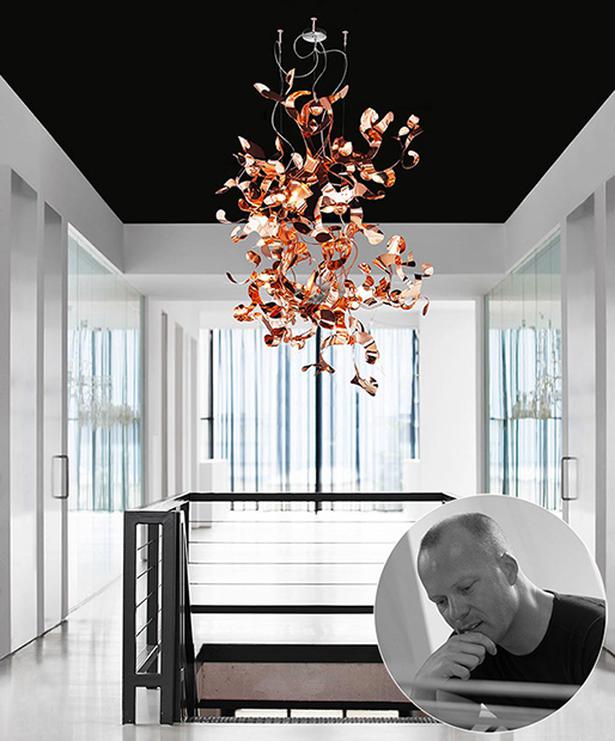 His Kelp light is a twisting, organic looking chandelier that can be made in numerous materials — bronze, copper, brass and stainless steel, and in many formations or sizes. The light can be used as decorative piece and in some cases can act as a room divider says William.
"I designed this after a beautiful dive in the tropics, and I take pleasure in seeing it applied in so many different ways. We recently had a client who constructed a 9m-high tornado-like structure out of numerous kelp elements."
William's work starts with hundreds of small experiments, testing new materials and crafting techniques.
"I work far more as a sculptor than as a product designer. All my processes have an open end, which is essential in finding the magic in a design."
William's intent is to design objects that last a lifetime.
"My atelier is unique as we design and craft our lighting sculptures. We don't use other designers and work with our own craftsmen. I like seeing our lighting sculptures handed over to next generation. This is my contribution to sustainability."
In terms of materials, William's preference is to work with metal.
"Metal offers me endless possibilities in terms of form and construction. When I look at my work, I still feel the twists and bends of every collection I crafted in my bare hands."
With many prestigious private clients, from royals to rappers, William enjoys dealing with an eclectic international clientele.
"We just installed the tallest lighting sculpture in the Middle East (more than 20m at the Galleria Mall in Iran), which took quite some effort."
His dream job would be to design a light for an iconic public building such as the Metro of Moscow, the White House in Washington, or perhaps for a famous car-brand such as Porsche.
"I can also imagine crafting lights for Huka Lodge, paying homage to New Zealand's stunning environment and the heritage of this location."
Nemo, another company from which Matisse sources lights,, was founded in Milan in 1993 by owner and designer Federico Palazzari. Nemo represents many talented lighting European designers and also edits the Masters Collection, a special selection of lamps, designed by icons such as Le Corbusier, Charlotte Perriand, Vico Magistretti, Franco Albini and Kazuhide Takahama.
Federico says the maturation of the LED technology has allowed thrilling opportunities, however the interpretation of this componentry has been a challenge.
LED stands for "light emitting diode", a diode is an electrical component with two terminals that conduct the electricity in one direction only. With its low heat and slim profile, this technology allows lights to be placed in shelves, floors, fabrics and in almost any surface, nook or cranny.
Nemo offers many attractive LED aluminium channels and super slim, customisable lights such as the Linescapes Collection and the popular In The Wind Suspension Light by Arihiro Miyake. These elegant, slim lights are made from die-cast aluminium and have a fine, lyrical look, yet due to LED technology still cast powerful light.
Other designs in the Nemo stable, previously not designed for LED, can now be offered with a LED kit to produce a warm tone. The Crown suspension light for example, by Jehs + Laub, is a mid-century chandelier available in white, matte black or gold and is now available in LED.
Federico says most of their lights have "material solidity, therefore most are fashioned from aluminium, steel and brass."
Whereas most of Nemo's lights are manufactured by machines, Omer Arbel for Bocci continues to use more traditional, handcrafted techniques and works between the fields of architecture, sculpture, invention and design.
Omer, an architect, designer and sculptor based in Vancouver and Berlin is also creative director of Bocci, a Canadian manufacturing and design company. Bocci is also represented by Matisse in New Zealand.
"My interest tends towards traditional techniques, predominantly using glass.
"Of course we use state of the art LEDs and componentry, but I wouldn't say technology is a driving force in our explorations, rather a secondary layer we apply to add coherence to each project."
For Omer, lighting design is the result of intuition or simply curiosity.
"We experiment with materials, process, pattern, light and composition. Inevitably we stumble upon what I like to call a discovery. The rest of the process is about turning that discovery into a coherent project."
Omer's current favourite, Series 87, is available at Matisse and was the result of using soda water to trap air in a heated glass matrix that is then vertically stretched and folded back on to itself like toffee. As the glass cools, the folding motion along the grain of the loop turns the entrapped air into microfilaments that give the glass a pearlescent quality. A low-voltage or LED light source is introduced at one end of the loop casting light through the microfilaments.
Omer's direct relationship in the manufacturing process gives Bocci lights an organic, handmade feeling.
"Each piece has a unique fabrication process, that then yields the form," he says.
The 14 series lights, for example, were produced in an old red barn in Canada, Omer says producing these cast-glass spheres and hand drilling them, began his intense and intimate relationship with the manufacturing process.
These twinkling glass spheres can be ordered in any number of low-voltage clusters and each sphere has a cylindrical void hand-drilled through the centre that encases the bulb.
Series 14 is another example of how a light, when clustered together, can create a dynamic, sculptural form, blending the boundaries of art, architecture and lighting.
Matisse International, 99 The Strand, Parnell.

 


Ph (09) 302 2284 or visit Matisse.co.nz
Share this: