Livia Firth on Luxury and Sustainability
The founder and creative director of Eco-Age, and sustainability champion, shares the little treats she'd rather not live without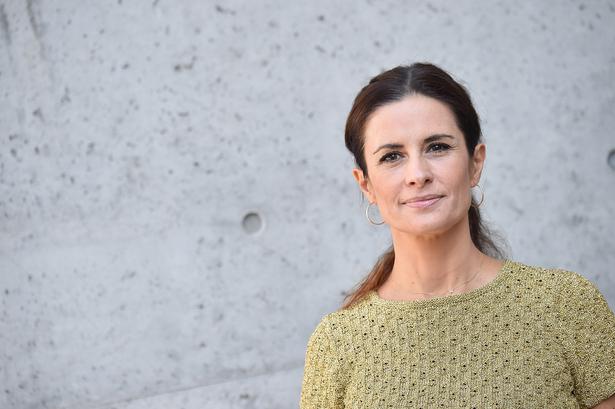 Monday Oct. 23, 2017
Define luxury?
Luxury is about quality, durability, purpose – it's about long-lasting memory.
Who is your favourite designer and why?
I can't really choose one – I have worn many different Green Carpet Challenge gowns, each time by a different designer. Each one has been special.
Which shoe designer do you swear by?
For high heels, Roger Vivier, as they are elegant and comfortable.
And what little luxuries do you rely on?
I love Stella McCartney's Falabella bags. They are so versatile.
READ: Is It Time to Give Up Leather?
Do you have a favourite timepiece?
A Chopard watch. I visited their workshops in the Swiss mountains and spent a long time with the artisans there. Now they even use fair-mined certified gold – the epitome of luxury.
Which jewellery designer do you love?
Again, Chopard as we launched the Journey to Sustainable Luxury together and today, even the Rihanna collection features fair-mined certified gold.
What's your dream car?
I never notice them. I tested the Tesla car for Vanity Fair earlier this year and that was pretty cool.
Where in the world would your ideal home be and who would you choose to revamp it?
On an island where the sun shines almost all the time. And Tom Ford would design it – he is an architect in disguise.
Your favourite view in the world?
The top of the Alps to connect with gods, the ocean view to connect with angels and my Umbrian landscape to unite the two.
READ: Green Crusader and Environmental Journalist Lucy Siegle
What is your luxury food ingredient?
Extra-virgin olive oil. The one we produce in Umbria.
Which chef would you ask to make your last supper?
My brother Nicola is the best cook I've ever met. And it will have to include pasta as I can't live without it.
What's your ultimate luxury escape?
A safari in Kenya with Tim Melesi.
- The Telegraph
Share this: