From Lobster to Juicy Couture, Here's How Luxury Has Changed
Luxury today looks a lot different to what it did 50 years ago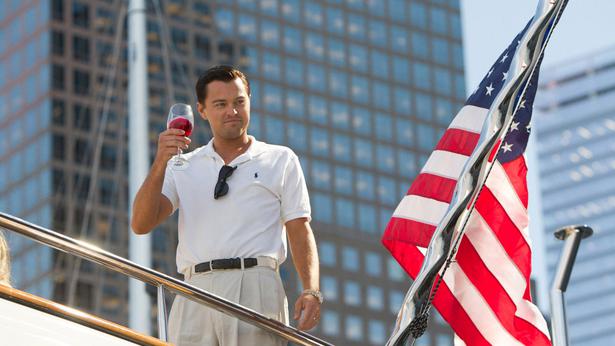 Thursday July 7, 2016
These days, hand-raised, chemical-free meat, a weekend of solitude and a backyard of your own are seen as luxuries, along with the traditional designer wardrobe, super yacht, private jet and fast car. Rewind 60 years though, and it was a different scene.
Simple household appliances such as TVs and refrigerators were luxuries in the 50s and new cars were the domain of the very few. You visited the neighbours to watch TV, or peered through a shop window to catch the news.
The era's rather modest - by today's standards - take on luxury can be seen at Elvis Presley's pad Graceland, in Memphis, Tennessee. Purchased in 1958, Presley's house had its own TV room and other recreation zones, plus a large section and backyard pool. (A number of gaudy interior makeovers, an expanded garage to host his many cars and a couple of private jets rounded out Presley's life of luxury by the 70s.)
Air travel was a luxury itself in the 50s and 60s, with airlines such as Pan Am offering sleeper beds and slippers, and meals of roast beef and lobster served on proper plates – something like First Class today - while free alcohol and cigarettes took the place of in-flight entertainment.
In small town New Zealand, foods we now consider staples, such as oranges and chicken, were luxury items - roast chicken was a treat often reserved for Christmas Day. Dining out was a rare luxury for many New Zealand families.
Contrast this with the decadence seen in the late 70s, an era of excess epitomised by the hedonistic scene at New York's Studio 54. Here, for three wonderful years, glamour-clad celebrities such as Bianca Jagger, Grace Jones, Andy Warhol and Diane von Furstenberg mingled with barely-dressed busboys and indulged in copious amounts of cocaine. Silk dresses, diamond necklaces and sleek suits were the status symbols of the day, as were Coupe cars and calculator watches.
Through the 70s and 80s, the interiors world strove for excess, through trophy purchases such as water beds. Hugh Hefner owned a king-size version covered in Tasmanian possum hair, according to Time magazine. Big, bold and brash was the message in the 80s - the more money the better – and flashing it the custom.
According to food writer David Leite of Leite's Culinaria, "it was a sign of status to wait a half hour for a table, eat a pigeon's portion of food, and then be the first to foist a platinum credit card on the waiter, loudly declaiming to the table, "This one's on me!'" As pictured in 2013 film The Wolf of Wall Street, in the late 80s and early 90s, no expense was spared by those in the business of making money.
Although minimalism and restraint began to replace excess in the 90s, mansion sizes continued to grow and decadence could still be found – at restaurants such as Death by Chocolate, the New Zealand franchise where even the bowls were made of chocolate.
Luxury yachts grew in popularity for the wealthy through the 90s and 00s, as did SUVs, hummers and other excessively-sized cars.
In the 00s, a Juicy Couture tracksuit, tiny dog and trucker cap became unexpected luxe items, as seen on Paris Hilton and Nicole Richie in their reality show The Simple Life. Speaking of it girls, it bags were also touted as the ultimate status symbol, as logomania took hold.
Through the digital age, time became more of a luxury, with a spiritual retreat such as that undertaken by Elizabeth Gilbert in Eat, Pray, Love an aspiration for many. The growth of luxury surf trips and retreats has heralded in a new age of luxury, for those with the time and money to spend on wellness - and to eat "pure", organic food.
Thankfully, luxury is becoming less about exotic ingredients and rare creatures – the ethics and sustainability of such things having come into play. Diamonds must be sourced through ethical means, and fur should be faux or vintage - if worn at all. Ivory is being burnt and slow travel is being advocated. One day soon, hopefully even shark fin soup will be seen as a relic of a status symbol - the water bed of its time.
Share this: