Susan Sarandon's Travel Essentials
The Oscar-winner shares a few of her favourite escapes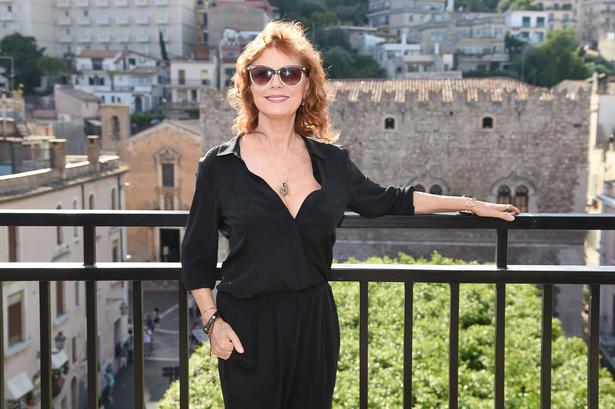 Friday Oct. 27, 2017
Since her 1970 debut in Joe, Oscar-winning actor Susan Sarandon has gone on to star in films as diverse as Dead Man Walking, Thelma & Louise and The Client. She recently appeared in Feud: Bette & Joan, as Bette Davis opposite Jessica Lange's Joan Crawford. With protégée Bryn Mooser, she currently appears in Chapter Two of Mercedes-Benz's #mbcollective Fashion Story.
Your favourite hotels?
​Hotel Caruso in Ravello, Italy, for its huge rooms and amazing views, old style and elegance. I also love SoHo House in Berlin, which just has the most fun with decor and amenities.
Your regular escape?
A little beach town in Costa Rica - which shall remain unnamed to keep its charm intact - and my house in Maine.
Most expensive holiday?
I took two very indulgent vacations in Indonesia, and by far the most extraordinary experience was a voyage on a boat called the Silolona with four friends. Luxury and adventure.
Your most romantic holiday ever?
Always Italy - the first time, I brought back a baby as a souvenir. I collect sunrises and sunsets, and for that the Amalfi Coast is pretty perfect.
Preferred mode of transport?
I'm waiting for the new electric Mercedes-Benz. I recently launched the second chapter of its #mbcollective Fashion Story, which focuses on its electric concept car. I'm all about sustainability and saving the planet, so this was a perfect fit for me – every little helps.
In-flight essentials?
A scarf to protect my throat from the air-conditioning, and my dog Penny when possible.
Favourite suitcase?
Depends on the trip. I undertook 16 plane journeys on a recent three-week safari and packed a very lightweight Patagonia duffel bag.
Best meal ever?
A beautiful Italian meal that my artist friend Kevin fixed with greens from his garden in Spanish Harlem. And his black pepper and maple-syrup gelato is genius.
Favourite shop?
Always small one-of-a-kind shops. I'm nuts for musty bookstores. In London, John Sandoe Books is charming and will order anything, and Daunt Books in Marylebone is great.
READ: Susan Sarandon's 5 Must-Have Beauty Products
Who are the creative talents you've discovered while travelling?
Top of my list is Bryn Mooser, the founder of RYOT [a media company focusing on global and social issues] and my protege for the #mbcollective/Mercedes-Benz Fashion Story. We met in Haiti after the earthquake in 2010.
A scent that evokes holiday memories?
Fir and a touch of incense. It reminds me of mass on Christmas Eve and winter meals.
Most treasured spoils?
I have a number of heart-shaped shells I treasure from different places. And I always find amazing textiles. I can't resist. I can't say enough about the porcelain ceramics and sculptures by Hinrich Kröger in Berlin.
- The Telegraph
Share this: