The History of Bollinger
Discover the history, the house and the famous fans of Bollinger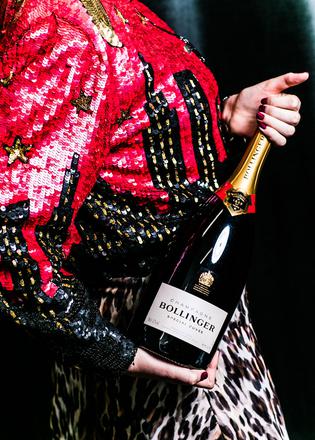 Bollinger corks will doubtless be popping as the Absolutely Fabulous film hits our screens. But what lies behind the bottle from which Patsy is so often seen swigging?
It was back in 1829 that the House of Bollinger was founded, by Hennequin de Villermont, Paul Renaudin and Jacques Bollinger. Originally called Renaudin Bollinger, it became known as plain Bollinger in the 1960s and nicknamed "Bolly" by Brits such as Patsy and Edina. Unlike many other well-known Champagne houses that are now owned by multinationals or luxury goods groups, Bollinger remains in the hands of the Bollinger family.
Under its dynamic doyenne, Lilly Bollinger — who ran the house between the 1940s and 1970s — it underwent considerable development and expansion that continued to recent times. She uttered the now famous quote of which Patsy would certainly approve: "I drink Champagne when I'm happy and when I'm sad. Sometimes I drink it when I'm alone. When I have company I consider it obligatory. I trifle with it if I'm not hungry and drink it when I am. Otherwise, I never touch it — unless I'm thirsty."
As well as attracting admirers among Champagne aficionados, Bollinger has a number of other fictional fans. Most notably, James Bond, who was imbibing Bolly in Ian Fleming's books from the 1950s, then regularly in the films, and for whom Bollinger released a special 007 Edition of its 2002 La Grande Annee. There are no plans of which I'm aware to launch a Cuvee Ab Fab at any point in the future.
Rich and powerful is rather aptly Bollinger's house style. Its classic non-vintage "Special Cuvee" is a full-bodied affair with notes of ripe apple and toasted hazelnut juxtaposed with a fresh lift of citrus and mineral. It's good stuff, which I'd recommend is best enjoyed from a glass.
Share this: