SPONSORED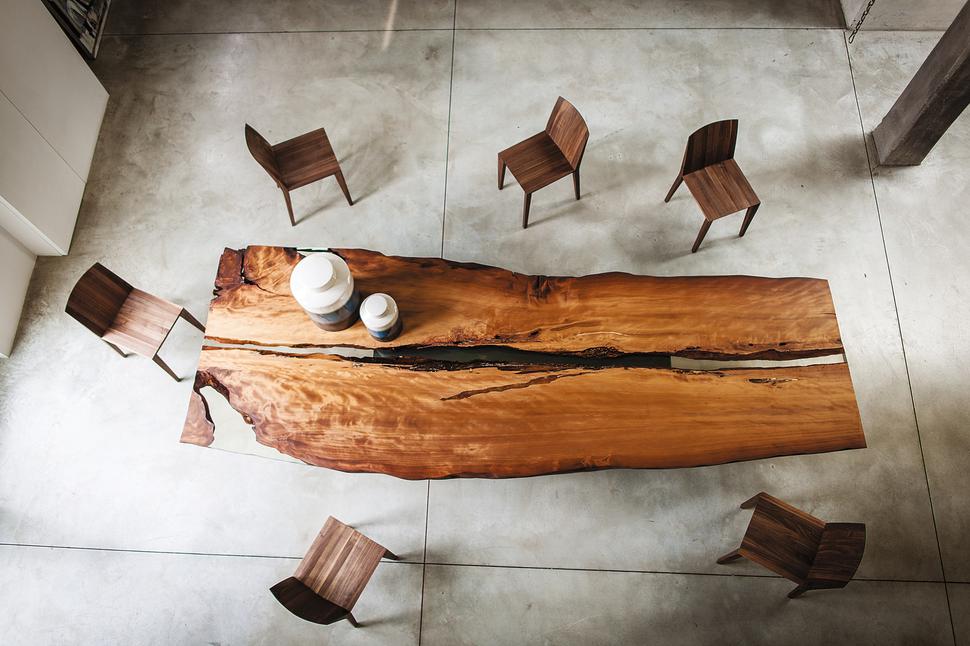 The Second Life of Trees
Textured, scented, tactile and sometimes thousands of years in the making, wood is a furnishing material unlike any other
Wednesday Feb. 28, 2018
Of all materials used in furniture-making, none evokes quite the same level of passion and emotion as wood. Once you've fallen in love with the near-magical qualities of trees and the scented, sculptable, characterful, endlessly varied material they provide, you'll never look at solid wood furniture the same way again.
Georg Emprechtinger grew up with the smell of freshly cut wood in his nostrils. The son of a sawmill owner from western Austria, he was raised to understand the value of forests, not just as a source of material to make furniture, but as places of relaxation and connection to nature.
"My grandfather used to say, 'Take a walk in the woods. It will do you good'," he says. "For me, a forest is a recreation area, and walking there feels like a holiday. There are studies that show the significance of forests on our health. A walk through the forest has a lasting positive effect on the immune system. Owning and managing a mixed forest has always been a dream of mine."
When Georg became sole owner of the solid wood furniture company Team 7 in 2006, he fulfilled that dream. Team 7 owns a 74-hectare mixed-wood forest in Austria — for pleasure only, not for felling — where company employees can learn about the fascinating life of trees; the complex ways  they communicate with each other through scent; how healthy trees support sick trees through passing nutrition through interwoven root systems; how trees are the oldest things alive on the planet, with some standing trees several thousand years old.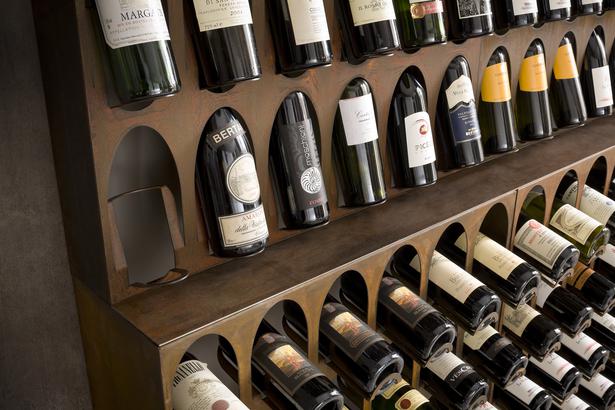 This knowledge brings a deep level of respect and love for the material the employees work with daily. "It helps build a sense of responsibility and an understanding of how important nature and sustainable forestry are for our wellbeing and that of our planet," says Georg.
For Georg, the smell of wood will always remind him of childhood, but it is the "haptic experience" of touch that he enjoys daily. "Feeling the surface of pure, natural wood, the smoothness that is so unique to this material. What I love about wood is the wholesome sensory experience it provides."
Jeanne Bertenshaw of Matisse International Furniture, which represents Team 7 in New Zealand, recognises the uplifting experience of working with solid wood furniture. "I just love when a container of solid wood pieces arrives and you first open the door. The smell of it is just wonderful."
Matisse represents three furniture brands specialising in solid wood products — Team 7, the Italian brand Riva 1920, and Elite To Be,  renowned for its wooden wine racks. All three  have a strong commitment to using wood sustainably,  their wood sourced from certified managed forests.
Team 7 uses seven types of wood: maple, oak, cherry, alder, beech, beech heartwood, and walnut, all  sourced from sustainably cultivated forests in Europe, as close as possible to their manufacturing centre in Austria. From these they produce a wide range of collection and custom furniture pieces, from kitchens and cabinetry, to dining tables and chairs, benches, sideboards and chests of drawers, stools and even interior wall claddings. One of their specialties is beds, which are completely free from metal joinery, and finished using natural oils. Wood is an especially healthy material for beds, as it retains warmth naturally and regulates air humidity, by absorbing moisture at high humidity levels, and releasing it again when the air becomes dry.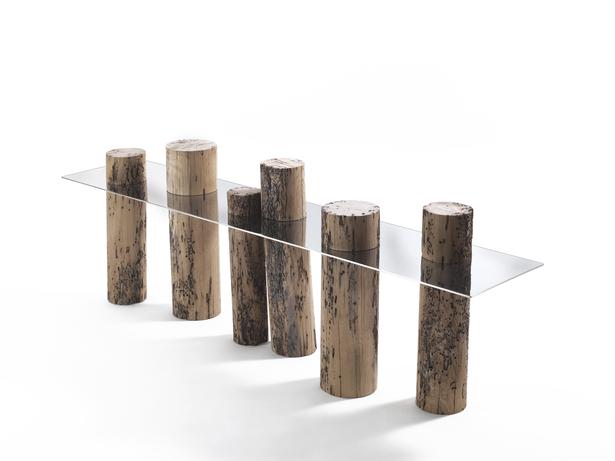 Riva 1920's preferred woods are maple, cherrywood, oak, walnut and elm, sourced from sustainable plantation forests, where seven trees are replanted for every tree felled, says CEO Maurizio Riva. However, some of the company's most special pieces are sculpted from reclaimed wood — such as huge oak "briccole" mooring posts removed from Venetian canals, which are pockmarked with tiny holes where molluscs once lived, swamp kauri logs from New Zealand, and natural tree-fall cedarwood from Lebanon.
Riva 1920 was one of the first companies to work with New Zealand swamp kauri, 20 years ago. These trees have lain submerged under mud and earth for millennia. Each one is slowly and carefully extracted so as to retain the full length of the logs, which can be up to 70m long.
From these, custom-made tables and benches of extraordinary lengths can be made, often with the edges left raw to emphasise the natural beauty of the wood.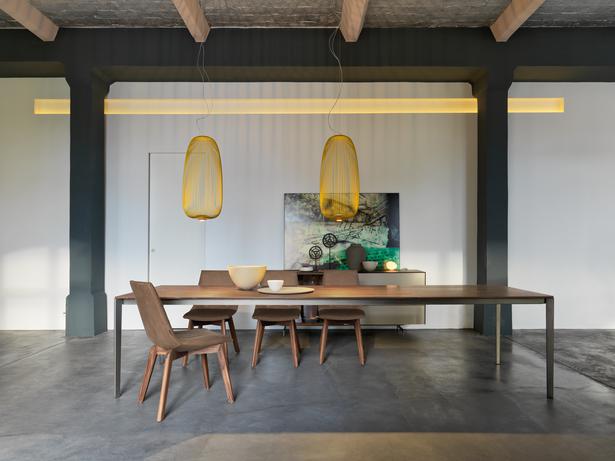 Maurizio says great care is taken to preserve the environment when removing the swamp kauri logs. "We have a local partner that takes care of the supply of the raw material. We know that we need to respect many issues, as rules are really strict. Each time there's a new vein to work on, we are required to fulfill lots of documentation. The Government gives us a precise indication and authorisation about when and where to excavate. In this way we are sure to support the local industry and discourage the parallel market."
Elite To Be, a Friuli-based company founded by Australian-born Italian Franco de Re, uses solid wood in its tables, stools, chairs and sideboards, but its most popular item is the wooden "wine bookcase", which is found in restaurants, wineries and private cellars around the world. The modular system uses woods chosen because they are reminiscent of the colours of wine.
While each type of wood has its own characteristics of hardness, strength, flexibility, smoothness, grain pattern, colour and scent that makes it suitable for different styles of furniture, the development of CNC (Computer Numeric Control) technology over the past decade has enabled the solid wood furniture industry to achieve delicate shapes and fine finishes through extremely precise laser-cutting. "The process is really amazing," says Maurizio. "You can create any form you desire. It's like there are no more limits to creativity."
Still, nothing will ever fully replace the beauty of hand-crafted wooden furniture, says Georg Emprechtinger. "Traditional craftsmanship is indispensable and gives each individual piece its soul." Part of that comes from the experience of the craftsman or woman burnishing a natural material with their own hands, and having their own experience of it. "The surface of natural wood radiates a warmth that you can not only see, but also feel. When you touch wood, it touches your heart. Working with wood you experience a deep satisfaction — a sensual experience that inspires me every day. It takes time to make a beautiful product out of wood, and taking this time teaches us respect for nature."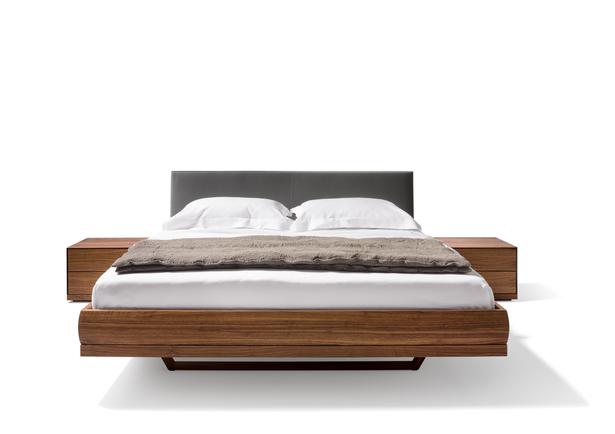 Matisse International, 99 The Strand, Parnell. Ph (09) 302 2284 or visit Matisse.co.nz
Share this: