Meet Reed Krakoff, The Man Breathing New Life Into Tiffany & Co
With the release of new collection, Tiffany & Co chief artistic officer Reed Krakoff is putting his stamp on the storied jewellery brand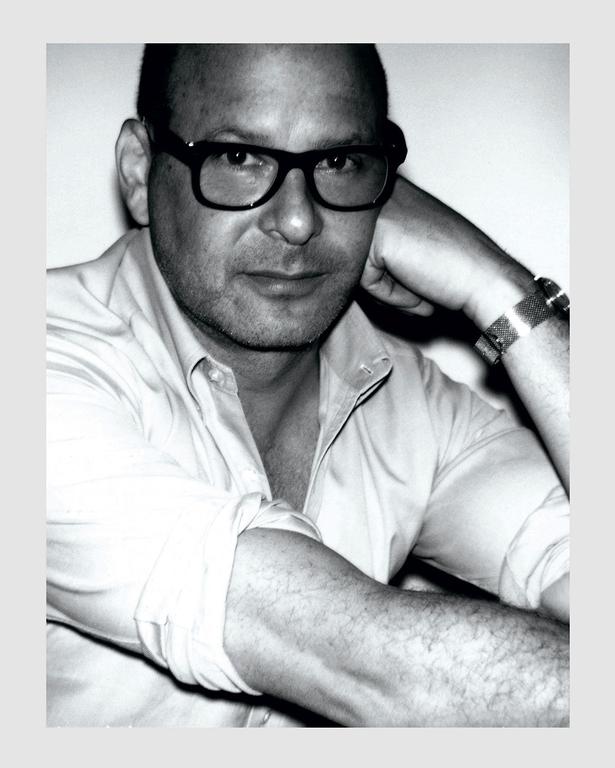 Tuesday Oct. 16, 2018
Graduating from New York's prestigious Parsons School of Design, and later working for Ralph Lauren, Tommy Hilfiger and Coach (the latter experiencing an increase sales from $500 million to $5 billion), Reed Krakoff is well-versed in what the American luxury market wants.
Since his appointment at Tiffany & Co in February 2017, the 54-year-old father of four has been pivotal in breathing new life into the 180-year-old jewellery brand, introducing a whimsical design aesthetic centered on approachable luxury.
His debut fine jewellery collection for the house entitled Paper Flowers (Reed's first range was a capsule home collection pre-Christmas last year) is the first collection realised under his vision, focusing on jewellery that worn as comfortably with jeans and a T-shirt as a full-length gown.
"In this next chapter of Tiffany's long history, and fashion and luxury in general, it's much less formal. People don't dress the way they did 10 or 20 years ago," he says on the phone from his office in New York.
"This collection reflects how the luxury shopper is experiencing luxury today. It's not such a linear way of shopping. It's about the way people put things together themselves. People want to experience pieces they purchase, and for that to become much more a part of their wardrobe and lives, as opposed to something they wear now and then for a special occasion."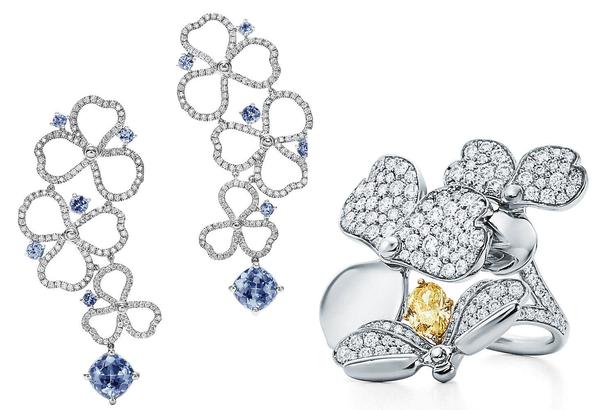 For his debut collection, Reed looked to the brand's history for inspiration. The collection includes pendants, earrings, bracelets and rings, all with the central motif of a floral pattern cut mostly flat (hence the name Paper Flowers), and using luxurious materials like yellow diamonds, tanzanite and platinum.
"Tiffany has a history of interpreting nature, in particular the idea of a floral motif. Whether it's Art Nouveau, Art Deco, Modernism, the 1970s — florals have become a key reference for the brand over the years. This was one starting point for this new collection. Additionally, Tiffany discovered the stone Tanzanite in Tanzania, so it is one of our heritage stones; and lastly the Tiffany yellow diamond is the largest yellow diamond ever mined, about 132 carats, so that was a big part of our past and something that really highlights the virtuosity of Tiffany and its gemstones. It made sense for me to combine all these elements into this new collection."
READ: See the Famous Faces of Tiffany & Co.'s Campaign
Key elements focus on wearability, with floral pieces looking like they're blowing in the wind. "The idea of taking something like platinum and creating a sense of movement and softness is really difficult to achieve, and only the best makers and artisans can do that. Tiffany has an incredible artisanal capability, so the idea of rendering something like diamond or platinum with a sense a lightness and movement really does showcase the virtuosity and absolute talent of the craftspeople we work with."
Actress Elle Fanning takes centre stage as the collection's ambassador; Reed describes her as both modern and timeless.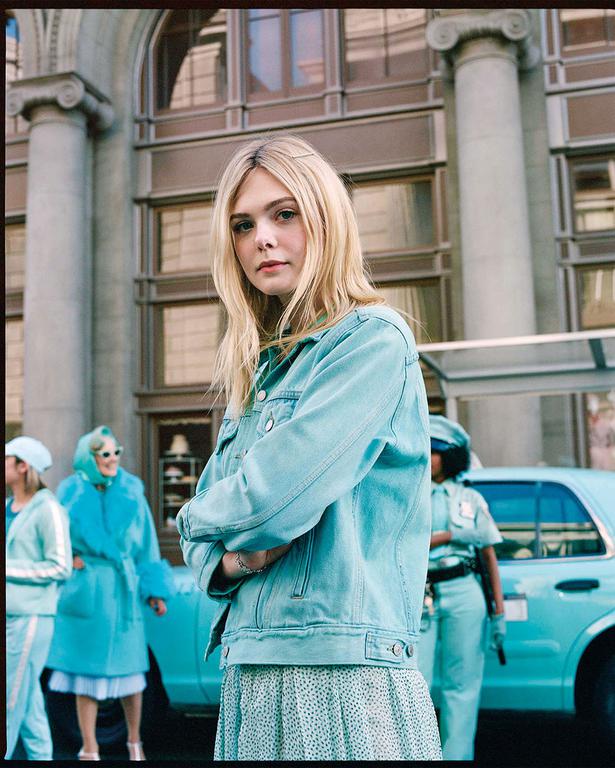 A viral campaign featuring Fanning wearing pieces from the range, also features her version of Moon River, originally sung by Audrey Hepburn in the 1961 movie Breakfast At Tiffany's. Featuring a guest appearance from rapper A$AP Ferg, the collision of musical worlds represents how Reed sees the brand moving forward.
"Elle represents a person and a character, reflecting the diversity of spirit — she's quite feminine and timeless in a way, and has an irreverence and sense of surprise in the way she puts herself together, mainly because of how unaffected she is. She can be wearing a red carpet choker or she could be wearing a piece of sterling from our Return to Tiffany collection, and somehow they both look right on her."
READ: A Tribute To Hubert de Givenchy
With new designers making their debuts at American luxury houses such as Carolina Herrera and Oscar de la Renta, and what was rumoured to be Ralph Lauren's swansong last September during New York Fashion Week with his 50th anniversary extravaganza, Reed's approach makes sense in a time where the idea of modern American luxury is experiencing radical changes. "I think today there are no trends. It's all very much combined into global fashion; people pick and choose from ideas and styles to make it personal to them," he says. "American luxury is much more about living with everyday objects as opposed to creating something only for a special occasion.
"American style has always been about mixing rarefied pieces with the utilitarian. These ideas are what make American style and luxury unique. I still get excited seeing someone walking down the street wearing something I've designed, whether they're wearing jewellery with something formal or a T-shirt and jeans. It's the ultimate compliment."
• The Tiffany & Co Paper Planes collection is available in store now.
Share this: