Tiffany & Co. Release Breathtaking New Blue Book Collection
Originally released in 1845, the latest Blue Book Collection is a stunning example of luxury high jewellery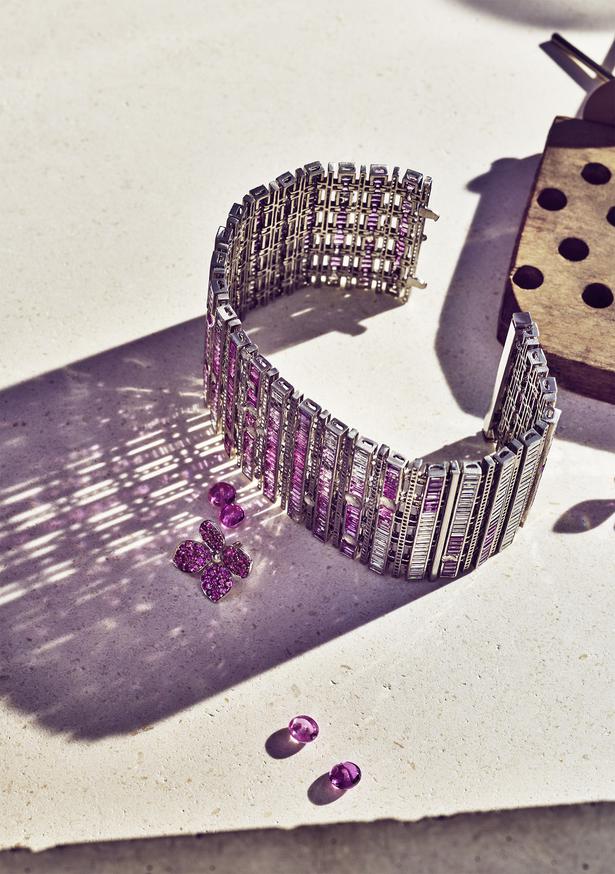 Thursday April 4, 2019
When your name is synonymous with craftsmanship and luxury, there's a standard to maintain.
After more than 180 years of artistry, Tiffany & Co. continues to inspire a sense of elegance with modern finesse with the recent release of its Blue Book Collection. Originally released in 1845, the collection continues in the tradition of American luxury with jewellery making in its purest form.
READ: See the Famous Faces of Tiffany & Co.'s New Campaign
This latest iteration is the first Blue Book Collection for chief artistic officer Reed Krakoff, and is inspired by Tiffany's long history with naturalism and representational art. Pieces from the collection were presented in Sydney last week ahead of the opening today of the new flagship store at 175 Pitt Street.
"This year is different because the Tiffany Blue Book Collection is really serving as a laboratory for developing new concepts that will one day make their way into new collections. It's where our most creative, our most experimental, our most innovative concepts begin," says Reed.
Reed's take on the label's high jewellery line is entitled 'The Four Seasons of Tiffany', and is inspired by winter, spring, summer and autumn and the importance of colour theory.
READ: La-di-da Accessories To Buy If Money Was No Object
In combination with images of flora and fauna from the House's archives, the collection of more than 30 pieces is nothing short of breathtaking and a stunning example of luxury high jewellery. (Some pieces might feel familiar — Lady Gaga wore items from the range during her much-talked-about awards' season wardrobe.) Close up, the jewels showcase the finer details; imagery to support the collection includes a behind-the-scenes look at each piece.
We're especially taken by this platinum bracelet featuring more than 15 carats of cushion-cut unenhanced purple sapphires, and more than 14 carats of mixed-cut blue and blue-and-purple sapphires. 
Share this: