Emilia Wickstead On Her Elegant Pre-Fall Collection & The Nostalgia Of Dressing Up
The London-based New Zealand designer's pre-fall 2020 collection debuts at Simon James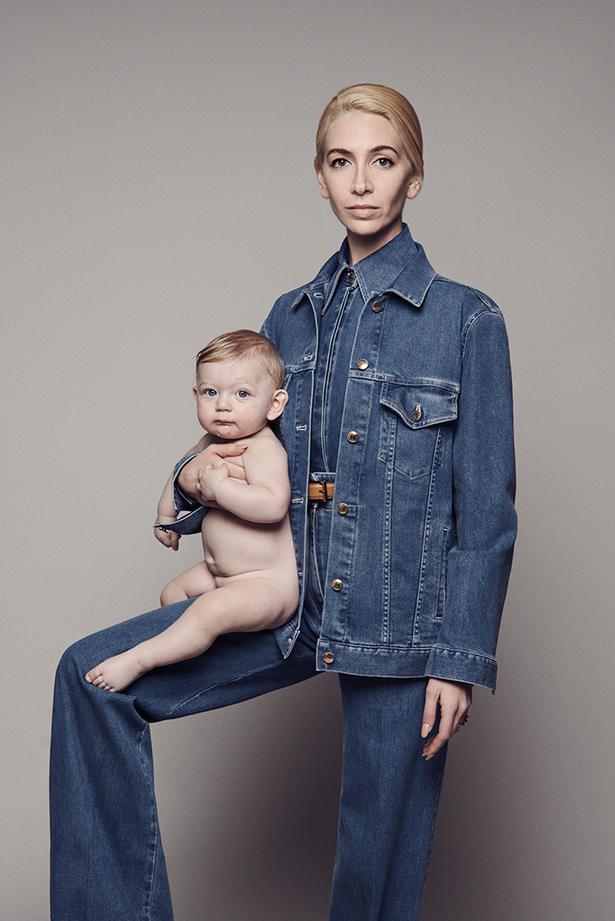 Friday Aug. 28, 2020
A certain "crispness" is what makes an Emilia Wickstead design stand out from the crowd.
The London-based New Zealand designer has cultivated a signature style over the years, worn by the likes of the Duchess of Cambridge and Nicole Kidman. But it's the women with no particular claim to fame who inspire her the most - her circle of friends and colleagues, for example, who are captured in her latest pre-fall 2020 campaign.
The collection is now available in New Zealand for the first time at Simon James.
Featuring mothers and their children, the campaign highlights Emilia's passion for dressing women from all walks of life.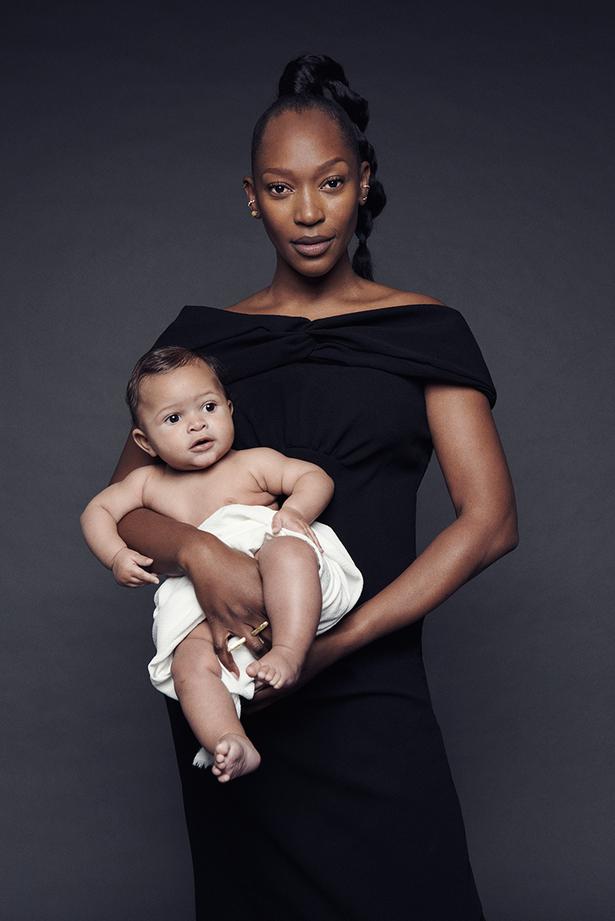 Simon James director Georgina McCormack says the presence of Emilia's designs in the local market signals fresh optimism for what's to come. "When you put her clothing on, the quality and cut of each piece is undeniable, it is effortless to wear and beautiful to look at. Her clothing has universal appeal." 
Emilia chats to us from London about the collection's debut into the local market.

Hi Emilia, last time we spoke you shared some great things you were doing in lockdown including reading Dr. Seuss to your children and making homemade pies. How are you and your team feeling right now as the days and weeks progress to the latter half of 2020?
We're back in the studio which is an incredible feeling, but it's also an especially intense time. It's all hands on deck at the moment to keep things running smoothly and to prepare for the spring/summer 2021 season.
Everyone is wearing different hats and keeping spirits high. I've never worked harder or been proud of my team.

You recently released your capsule collection with Matches Fashion, photographed by Edd Horder and modelled by right female entrepreneurs. How was this exercise for you in better understanding what women want to wear right now in a time of major changes to our lives at home and at work?
There is something in the Matches Fashion Holiday collection for every woman.
Each time I design a capsule collection I consider it as an extension of my world and as an opportunity for women to add something playful, fresh and at the same time timeless to their wardrobes - something that they feel excited to put on because of the confidence wearing it brings.
READ: Emilia Wickstead on Style and Growing up in NZ
As a woman, I take endless inspiration from the women around me; from real women who have unique stories and who wear Emilia Wickstead in their own distinctive way. It's so important for me to be in tune with my customer.
Regardless of whether we're at home or at work, in lockdown or otherwise, we always want to feel like the best version of ourselves. I designed this summer capsule to make summer dressing easy.

We're excited to see the arrival of your pre-fall collection here in New Zealand at Simon James, a collection that again celebrated the many facets of being a woman. As the exclusive stockist, what is it about Simon James you felt was perfect to showcase the Emilia Wickstead ready-to-wear collection for the first time in New Zealand?
Simon James is perfectly aligned with the Emilia Wickstead aesthetic. The store is design-led, with attention to the finest details and a focus on expert curation, which is a very modern approach. I feel so grateful to have them as my first New Zealand stockist and to sit next to other wonderful designers, including my great and incredibly talented friend Jessica McCormack.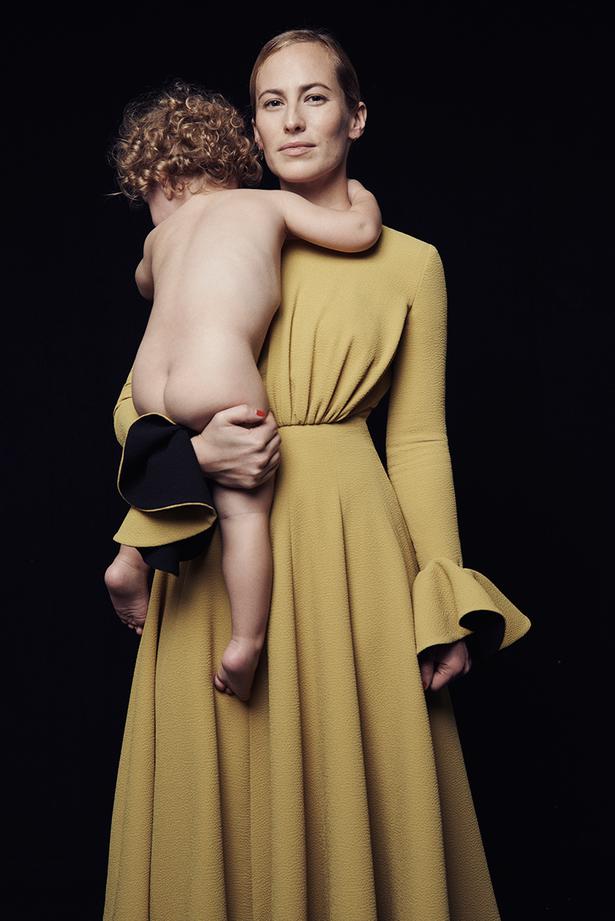 What are some of the key pieces from this particular collection that you personally enjoy wearing?
I'm looking forward to wearing the Padma dress. It's a timeless black dress that I know I'll keep in my wardrobe and wear forever. The off the shoulder silhouette is especially flattering. I've been wearing the denim pieces constantly. They have a small amount of stretch and are so comfortable - perfect for transitioning between seasons.

What kind of feedback have you received from New Zealand women in particular about what they would like to wear, and how does this collection, or your designs in general, fit in with the lifestyle of a New Zealand woman especially?
I feel perhaps it's the other way around. I feel it is my job as a designer to design collections that are purposeful, fitting for every and any occasion and that women can multi-task in.
READ: Get To Know Bespoke Linen Designer Angela Wickstead
Part of that also means reminding women about the importance of dressing up and making that joyful feeling part of your lifestyle, not just when there's a special occasion. Often I am told 'I dont have anywhere to wear this to' or 'how on earth would this fit into my lifestyle.'
Whilst I always want to design pieces that make women feel themselves and comfortable, I also hope to make them feel elevated and strong; to show that clothing can have that positive effect no matter what our lifestyles are. That's the power in a garment. Making an effort goes a long way in every sense of the word.
One of our key fashion spreads for Viva Volume One gloss magazine will feature pieces from the collection and celebrate the idea of Sunday Best dressing. What does the idea of dressing modesty and beautifully mean to you, and the lesson learned from generations of women that have come before us?
Growing up I was heavily influenced by two generations of women in my own family: my mother, who worked as a fashion designer in New Zealand, and my grandmother. Both remarkable women who had good taste, and who taught me the value in a considered approach to dressing. I'm an old soul and sometimes long for the past, when dressing up at home happened more often.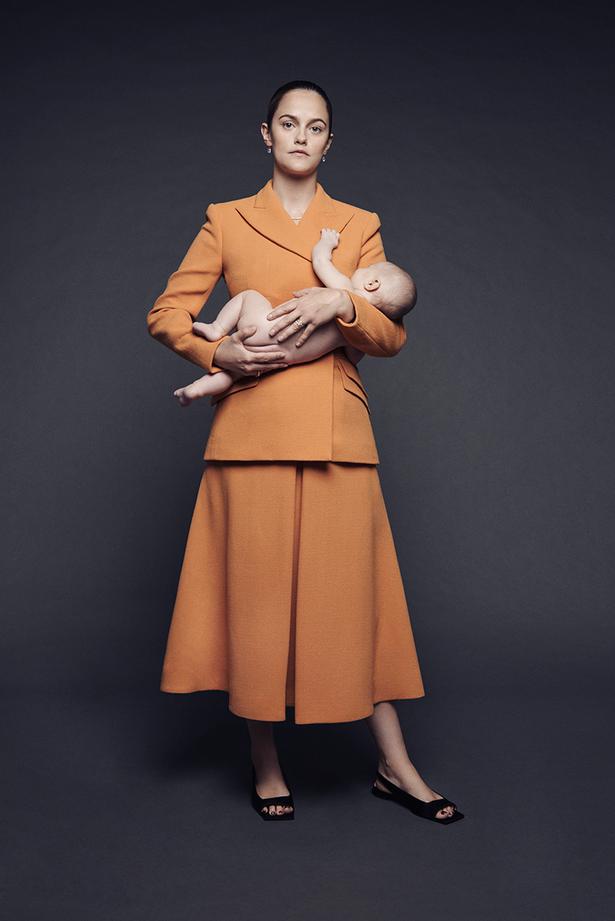 That sense of nostalgia and the romance of bygone eras is integral to the Emilia Wickstead DNA, but always with a modern touch. One of my favourite pastimes is to watch old movies from the 1930s - 1950s and still all the way into the early 90s too.
GALLERY: Meet The Extraordinary Women Wearing Emilia Wickstead's Woolmark Collection
The singing, the dancing, the elegant wardrobes, idyllic interiors and charisma make me want to dress up, entertain, feel powerful in what I wear and what I create. I can watch an old movie and have already noted at least a dozen new ideas for an existing or future collection.

What are you plans for the rest of 2020?
We plan to work hard, keep our heads down and look forward to a bright future.
- A selection of pieces from Emilia Wickstead's pre-fall 2020 collection is available to purchase now from Simon James.
Share this: