She's A (Cover) Star! Your First Look At Viva Magazine – Volume Seven
As our inaugural guest editor, pop sensation Lorde has helped create an unmissable new issue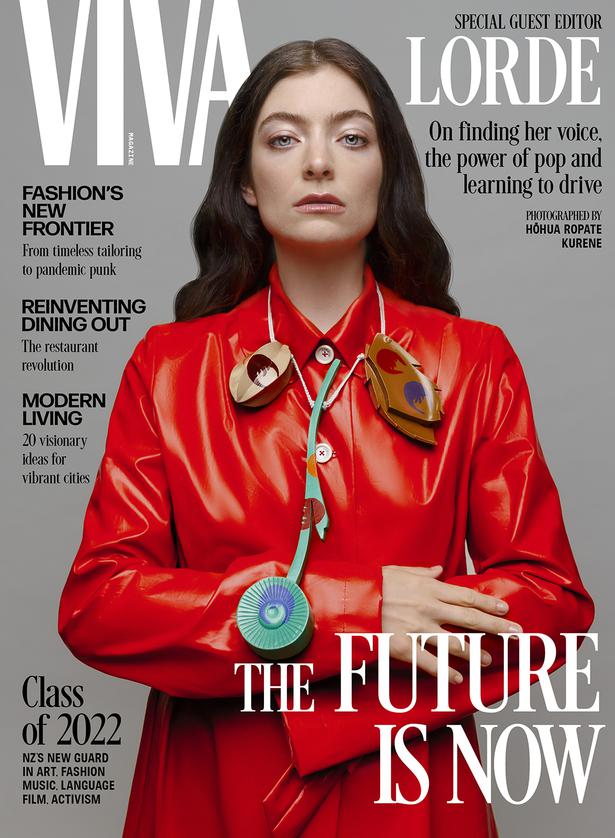 Wednesday Feb. 23, 2022
We're thrilled to give you a first look at our new quarterly issue, Viva Magazine — Volume Seven, on sale Monday, February 28, featuring our very special cover star and inaugural guest editor, Ella Yelich-O'Connor, aka Lorde.
In an unprecedented move, the Grammy winner and pop sensation has been working closely with the Viva team over the summer months to bring to life a theme based around "Designing A Better Future".
Rising arts photographer Hōhua Ropate Kurene photographed our cover star at Te Uru Waitākere Contemporary Gallery in Titirangi in a series of stunning portraits that celebrate a fusion of local fashion, artists and makers, and put a spotlight on the cultural conversations she's passionate about right now.
READ: Say Hello To Our Guest Editor For Viva Magazine — Volume Seven: Lorde
The 25-year-old invited writer Megan Dunn (Things I Learned at Art School) into her Auckland home for an intimate interview for Viva, and took her for a hilarious drive around her neighbourhood.
In her role as guest editor, Lorde has ensured the magazine is full of inspirational and thought-provoking shoots and stories. From stunning autumn fashion to the very best design, food, culture and beauty, this is a magazine not to be missed.
"I feel privileged to have been invited to work with the talented team at Viva," says Ella. "We loved putting this issue together, and I learnt a lot. I can't wait to share it with everyone."
For a full list of retailers near you visit Viva.co.nz/retailers. To subscribe today to Viva Magazine for only $35 a year visit Viva.co.nz/subscribe.
For international orders, this can be made through our contact centre where you will be advised on additional postage rates according to your country.
Please contact 0800 100 888 or email subscriptions@nzme.co.nz
Share this: