"Thou Shalt Ask Lorde Everything"
In her interview with the pop sensation, author Megan Dunn takes a carefree, no-holds-barred approach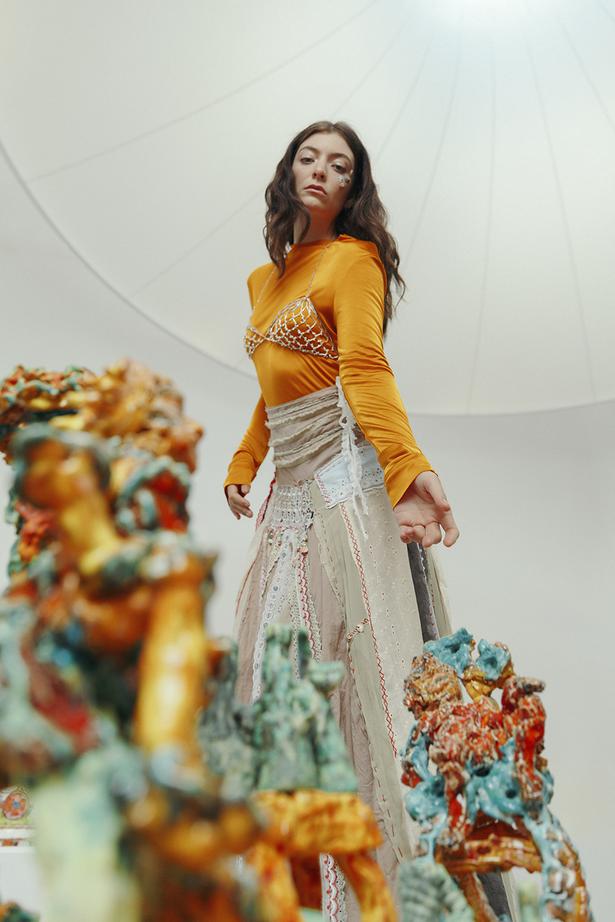 Thursday March 10, 2022
"Thou shalt ask Lorde everything." For Megan Dunn, author of Things I Learned at Art School, this is as much a statement as a declaration of intent.
"Do you believe in life after death?" she quizzes the 25-year-old musician and inaugural guest editor of Viva Magazine. And, "What's it like to have sex as a pop star?"
Kidnapping is on the cards as a topic too — and there are literal cards, as the two engage in an impromptu tarot reading.
"Her first card features an illustration of a slinky mermaid touching a shooting star and reads, 'Set your sights higher," writes Megan.
"That doesn't feel like the right card for you," she says to the Grammy Award-winner.
Conducted at Lorde's home in Auckland, it's a fascinating, often hilarious insight into a global sensation, her villa and her vibe, and the person that she has become since choosing her now-much-known moniker (there's a story in that, too). 
"You have a good sense of humour," Megan tells Lorde. 
"I think people are starting to figure that out about me. I'm a little bit sly, you know?"
Read Megan Dunn's full interview with Lorde in the new issue of Viva Magazine, volume seven, on newsstands now. Want to learn more about the issue? Read Lorde's editor's letter here.
Share this: