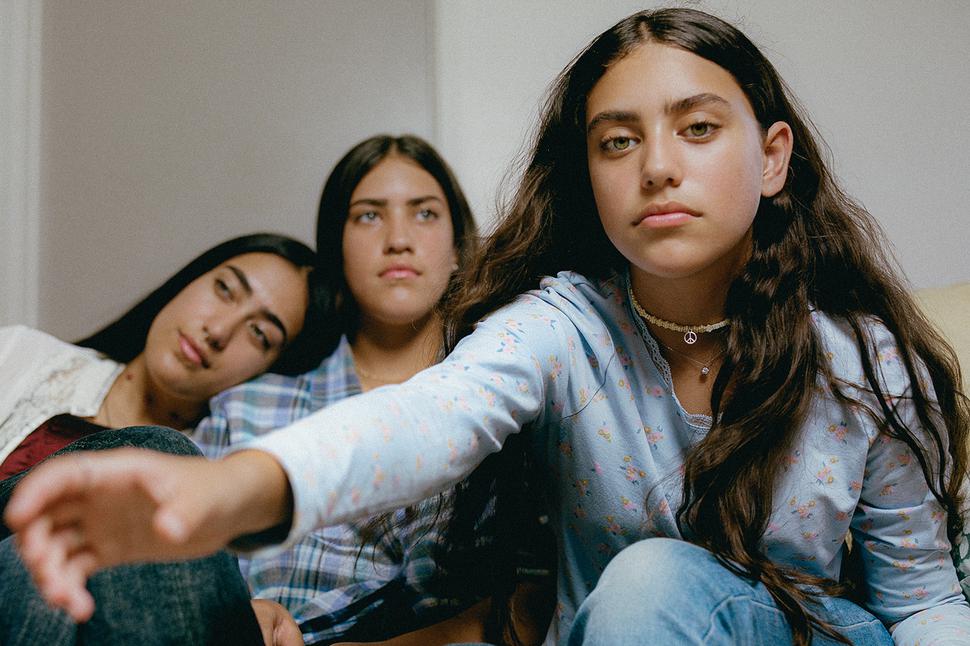 Photo Essay: The Dreams & Aspirations Of Northland's Next Generation
New York-based creative Thistle Brown returns to his childhood home in Te Tai Tokerau with Sam Te Kani on a journey to document the hopes of the North's young minds
Sunday May 2, 2021
IN THE ARMS OF THE NORTH: AN ESSAY
In the 90s a spate of independent film-makers established what's now considered a trope of independent movie-making. At the time it was deemed something of an avant-garde revelation: a candid take on small towns.
Via directors like Harmony Korine and Sofia Coppola, the malaise and economic devastation of the provinces took on a poetry that hadn't been seen before, at least not without the gothic or pastoral grandeur of Terrence Malick or Jane Campion, nor the conflation that often happens when a "cultured" lens passes over the provinces and is overly romantic and misleading.
Here we had the beginning of something else entirely. A camera moving over subjects as they navigated struggles and underbellies, as they moved through potential catastrophes without despair but with quiet dignity. These were chronicles without condescension, portraits upholding lives refusing to buckle under neglect. And in this refusal, finding joy, finding power.
Having grown up in a small town myself, the yearning to be seen that one often attributes to people in the city is a strong one; and in constantly comparing your setting to what you imagine you're missing out on, over there in "real" places where money and capital flow and mingle, where glamour presides, there's a sense of being invisible that you gradually internalise.
PHOTO ESSAY: Five Photographers On The Idea Of Masculinity Today
Kiwis have a habit of humbling ourselves to bigger countries, whose stories we're bombarded with in the media, seasoning our Antipodean flavour of being with constant reminders of everything we're not. Yes, the isolation of small-town living has wended its way into our national feeling as a whole. But in microcosm.
And for youth in particular, it can be something of a wound.
But times have changed.
Where isolation was once a given, successive generations have found new power in the internet, being profoundly networked to the rest of the world in ways inconceivable even a decade ago.
The kinds of exposure my teen-self might've dreamed of, nestled in the hills of Whāngarei, have now become accessible, rote even. Those hills, rising up on either side of the township, effectively putting it in a basin, used to feel like entrapment, like the place was a quagmire that would take every ounce of mental and physical fortitude to extricate myself from.
But going back, seeing that northern settlement with more experienced eyes, I see what I couldn't see then. Not the isolating bars of a prison but the nurturing arms of protection. Not a suffocating geographical amphitheatre, but a shelter.
Not a sense of being trapped.
But a sense of being held.
READ: What Does The Concept Of Identity Mean In Aotearoa Today?
Now more than ever, the world is seeing the same thing. That here, in our southern remove from the worst of a pandemic, our isolation is not a bane but a privilege. That it should take a global catastrophe to realise this speaks volumes about the New Zealand character. It is a character of humility, a practical one that often overlooks itself, blinded by the perceived brilliance of elsewhere.
It is a character of muted hope, where dreaming has so often taken a back seat next to a geographically limited range of possibility, a character that has historically favoured stoic tolerance of hardships and grassroots ingenuity over flashier revolts; revolts that in hindsight might've done us some good.
But digressions over missed opportunities do not serve us. They're far from this alleged character that would favour action and solution over navel-gazing anyway.
Us Southern-Hemisphere pragmatists.
And as the world continues to shift and grind, changing this character with it, the kids aren't blaming anyone. They aren't burdened with bitterness, wondering why they've been lumped with raw deal after raw deal. No.
In the arms of the north, they are still dreaming. Dreaming without the hobbled sight of their forebears.
Dreaming long and large. So large in fact, we hope wherever they go we can come with.
— Sam Te Kani
10 OF NORTHLAND'S YOUTH SHARE THEIR DREAMS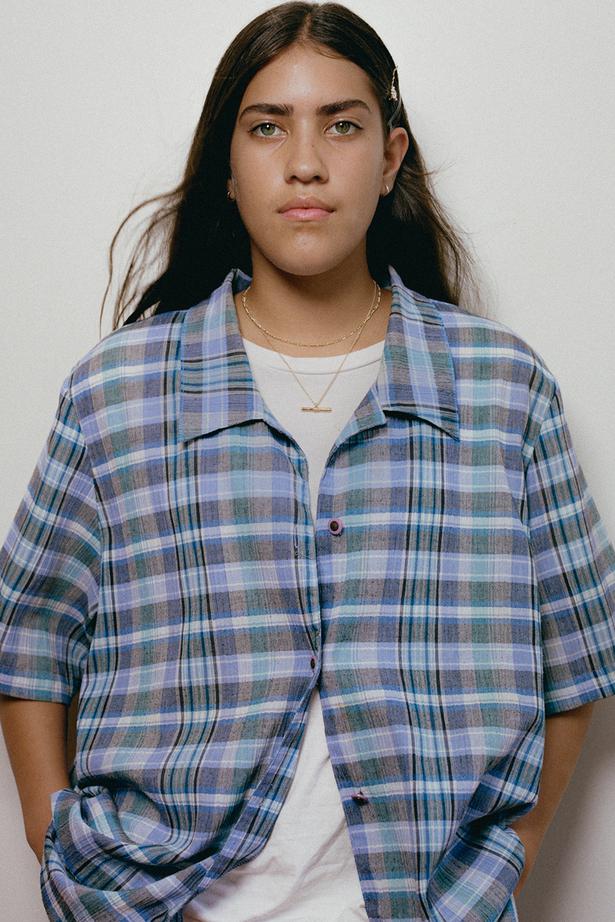 Charlize McRae, 11
Attends Whangārei Adventist Christian School
What do you love most about living in Northland?
"It's calm and peaceful. There are a lot of fine beaches."
Charlize would like her own art studio in a forest cottage and to be an international supermodel.
"My cupboard is full of weird drawings and paintings."
Ko Ngāti Kahungunu
Ko Takitimu te waka
Ko Tikituki me
Ngaruroro nga awa
Ko Kahuranaki te maunga
Ko Kahuranaki te hauke
Ko Charlize tōku ingoa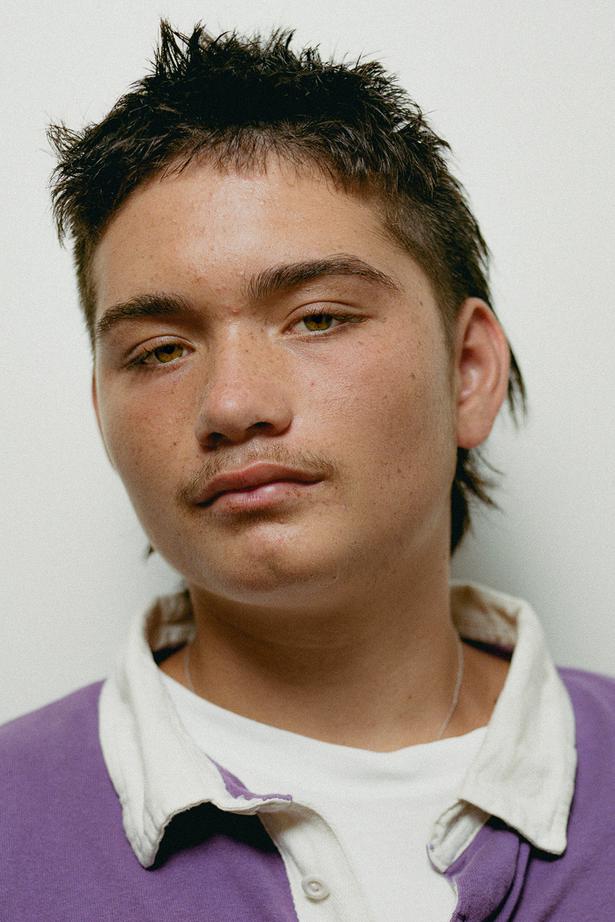 Porridge, AKA Kalani Nathan, 11
Attends Whangārei Intermediate School
What do you love most about Northland?
"I love the nature like beaches and trees, walking tracks. Trips up to Cape Reinga. I grew up in Whangarei but would like to see more of the world."
Porridge enjoys drawing and making their own bead jewellery. They also do cosplay of Minecraft YouTubers and Five Nights at Freddy's characters (a horror game). On top of this, they're an aspiring writer.
"I'd like to start writing fiction at some point, probably horror stories."
Ko Ngapuhi tōku iwi
Ko Te Mahurehure me Ngati Teara okū hapū
Ko Tuhirangi me Otiria ōkū marae
Ko Whakatere me Tuhipa ōkū maunga
Ko Waima me Tereawatea ōkū awa
Ko Ann raua ko Don Nathan me Kereihi Teaorewa raua ko Ron Reid ōku Tupuna
Ko Donald toku papa
Ko Maria tōku māmā
Ko Kalani taku ingoa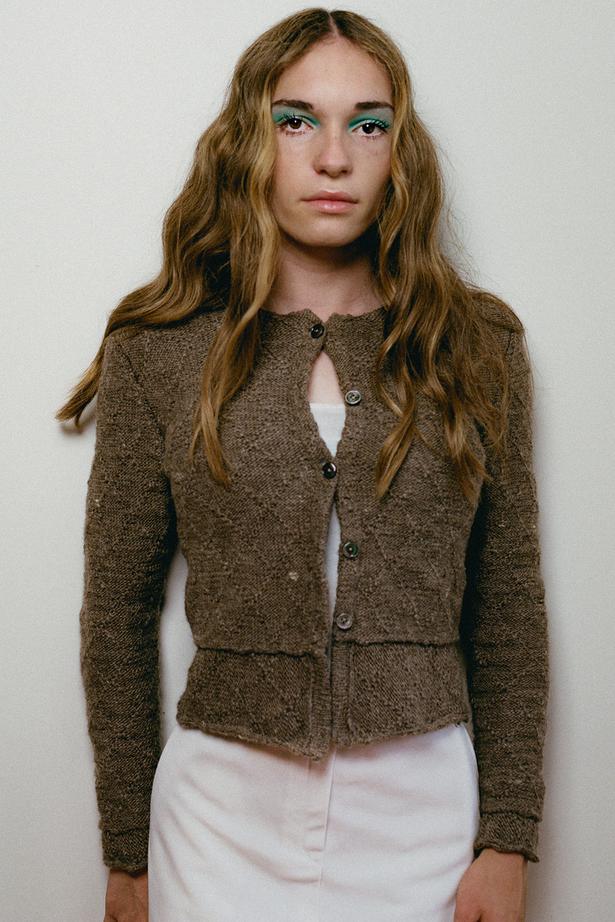 Chanel McRae, 13
Attends Whangārei Adventist Christian School
What do you love most about Northland?
"I like my school, the people and the shops, because it's way bigger than where I used to live (in Hawke's Bay)."
Chanel is interested in piano, although she hasn't started lessons yet. She is also an aspiring writer, loves performing in kapa haka and singing.
She makes poi and Maori wooden dolls that she sells at the markets. Chanel is the face of Tuahine Creatives, with her three sisters. She would like to be a marine biologist.
Ko Ngāti Kahungunu
Ko Takitimu te waka
Ko Tikituki me Ngaruroro nga awa
Ko Kahuranaki te maunga
Ko Kahuranaki te hauke
Ko Chanel tōku ingoa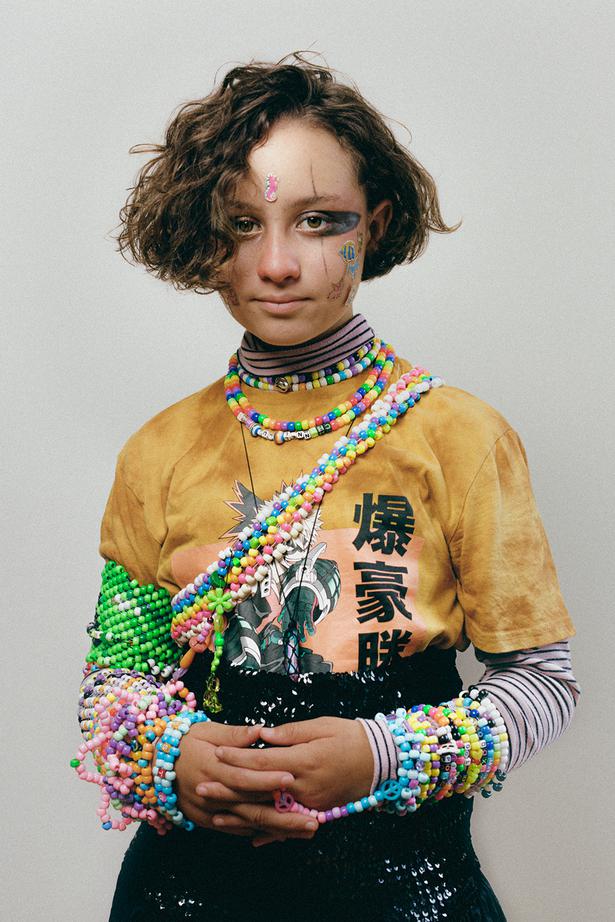 Aaliyah McRae, 18
Finished school last year, living and working in Whangarei
What do you love most about Northland?
"I love thrifting and going out with friends. Everyone has their own sense of fashion here. You can go out on a Saturday night and it's all goth and retro and 80s. It's amazing."
Aaliyah is one of seven siblings, including her sisters Charlize and Chanel featured here. Aaliyah would love to own a clothing shop in the future selling vintages items.
"It's a bit much when you want privacy," she says of larger family dynamics. "It's like having little minions running around watching your every move."
Ko Ngāti Kahungunu te iwi
Ko Takitimu te waka
Ko Tikituki me Ngaruroro nga awa
Ko Kahuranaki te maunga
Ko Kahuranaki te hauke
Ko Aaliyah tōku ingoa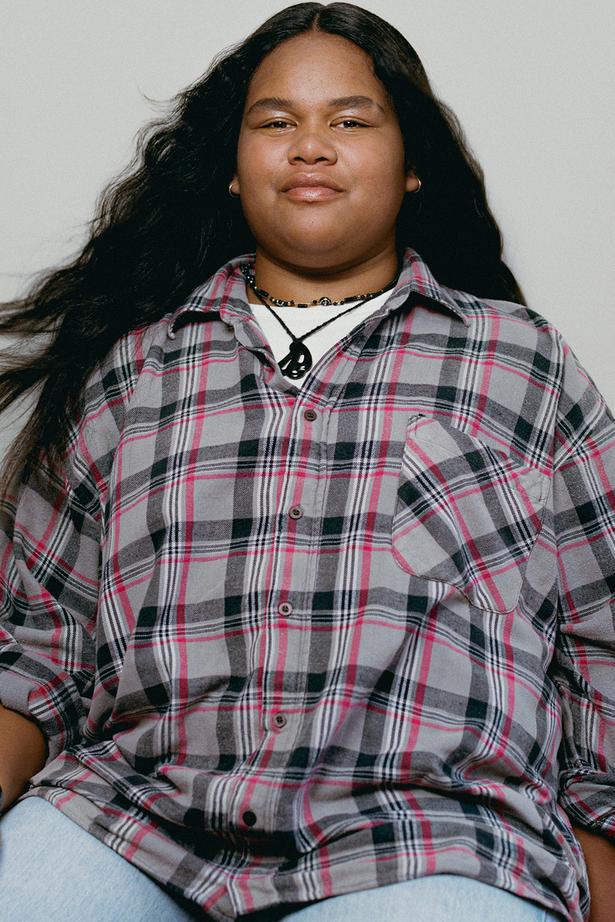 Nakia, 13
Attends Whangārei Girls' High School
What do you love most about Northland?
"I love my culture here and my family. We were all brought up here."
Nakia has been into dance since she was 4, specifically hip-hop, which she does with the Hardcore Dance Company in Whangarei.
What dream do you want to make a reality? "To become a successful model and travel to New York."
Ko Manaia toku maunga
Ko Whangarei te reinga
Ko Paraoa tōku moana
Ko Ngapuhi tōku iwi
No Whangarei ahau
Ko Nakia tōku ingoa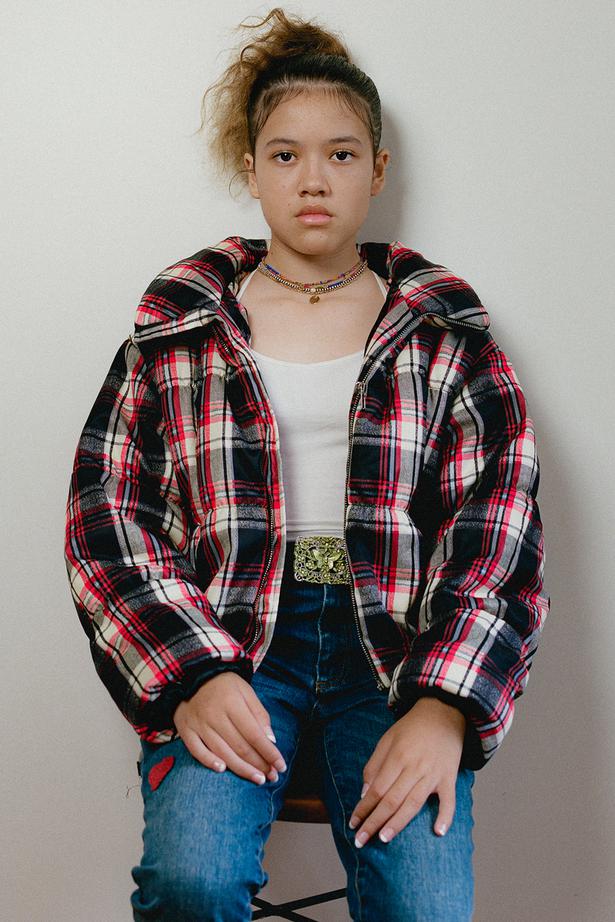 Tata Te Ratahi Rangi May, 15
Attends Te Kapehu Whetū Tuakana
What do you love most about living in Northland?
"The swims."
Tata plays basketball and boxing in his spare time. He is hoping to get into the Navy so that the cost of university will be covered. He plans to study biology.
Ko Pataua te maunga
Ko Taiharuru te awa
Ko Hurumanu te waka
Ko Ngāti Korora te hapu
Ko Te Waiariki me
Ngapuhi nga iwi
Ko Taiharuru te marae
Ko Pataua te kainga noho
Ko Rangimarie Tuatara toku māmā
Ko Benson May tōku pāpā
Ko Tata tōku ingoa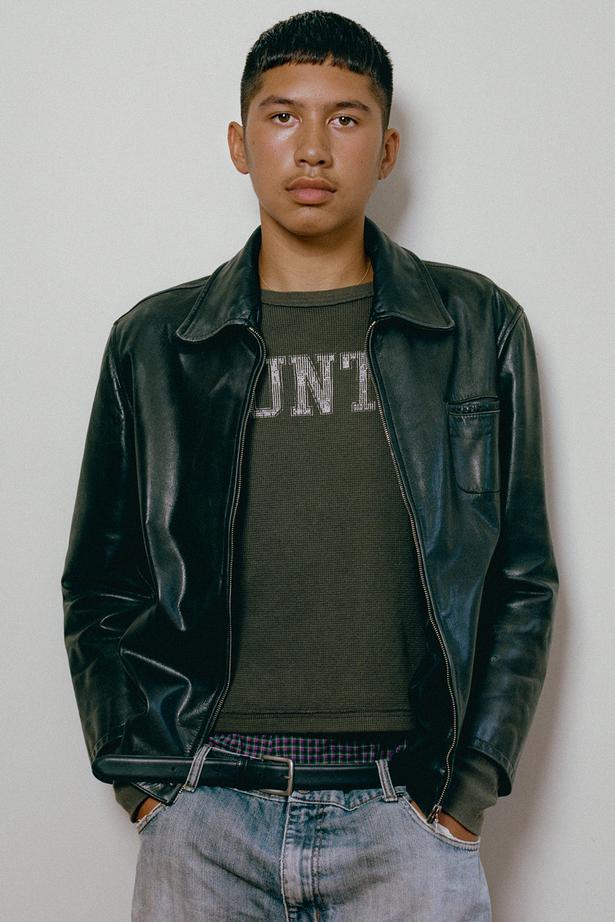 Keana Beck, 16
Attends Whangārei Girls' High School
What do you love most about Northland?
"I think it's unique in its own way. And it's where I've grown up. It's a beautiful part of New Zealand."
Keana enjoys art, and hopes to combine her interest with psychology.
"I want to help people through art. I have a hard time talking so art lets me express myself. I'd like to help people do the same."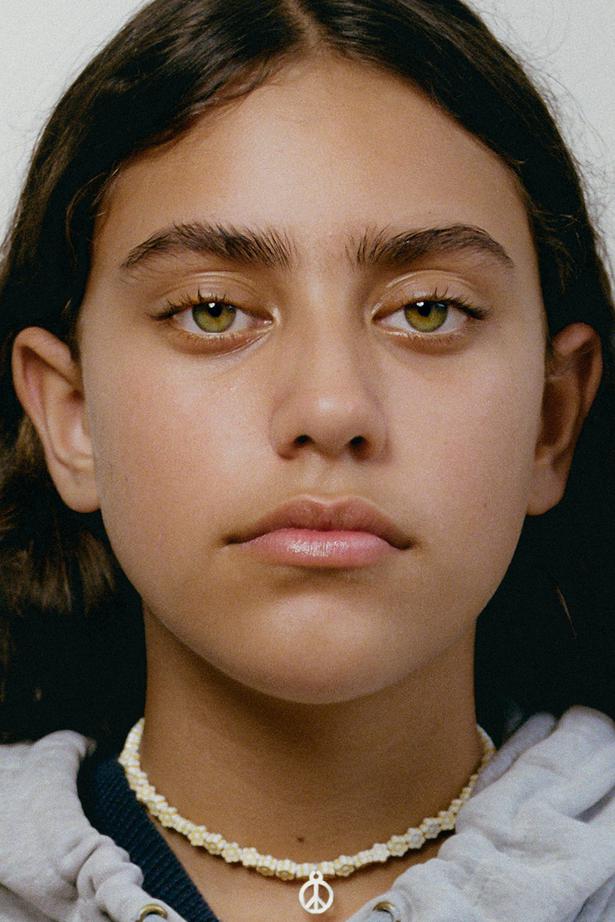 Mark-Haze Nerehona Gardener, 16
Attends Te Kāpehu Whetū Tuakana
What do you love most about living in Northland?
"I like the people. You can go round anywhere and say hi to anyone."
Mark has an interest in volleyball, diving for kina and different aspects of Te Ao Māori. He is part of a Māori Battalion group, which teaches young Māori boys/men values to live by.
Ko Tangihua te maunga
Ko Wairoa te awa
Ko Mahuhukiterangi te waka
Ko Te Parawhau te hapū
Ko Ngāpuhi te iwi
Ko Tirarau te marae
Ko Pataua te kainga noho
Ko Tessa Busby tōku māmā
Ko Ruka Gardner tōku pāpā
Ko Mark-Haze tōku ingoa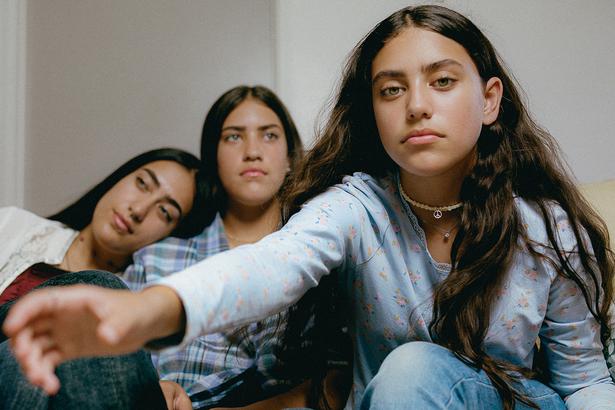 Ariana Naera-Kamoe, 11
Attends Tikipunga High School
What do you love most about living in Northland?
"The environment. Some countries don't really have trees or green like we do. It's beautiful."
Ariana has a keen interest in breakdancing that she does through the I Have A Dream programme. It helps get her out of her comfort zone and be less shy.
Ko Tangi-Kura toku maunga
Ko Wai-Arohia toku awa
Ko Ngatokimatawhaorua toku waka
Ko Hokianga Whakapau Karakia toku moana
Ko Ngapuhi tōku iwi
Ko Ngati Wharara rua ko
Te Pouka ōkū hapū
Ko Te Whakarongotai tōku whare
Ko Te Whakarongotai a Toi toku Whare tupuna
Ko Ariana tōku ingoa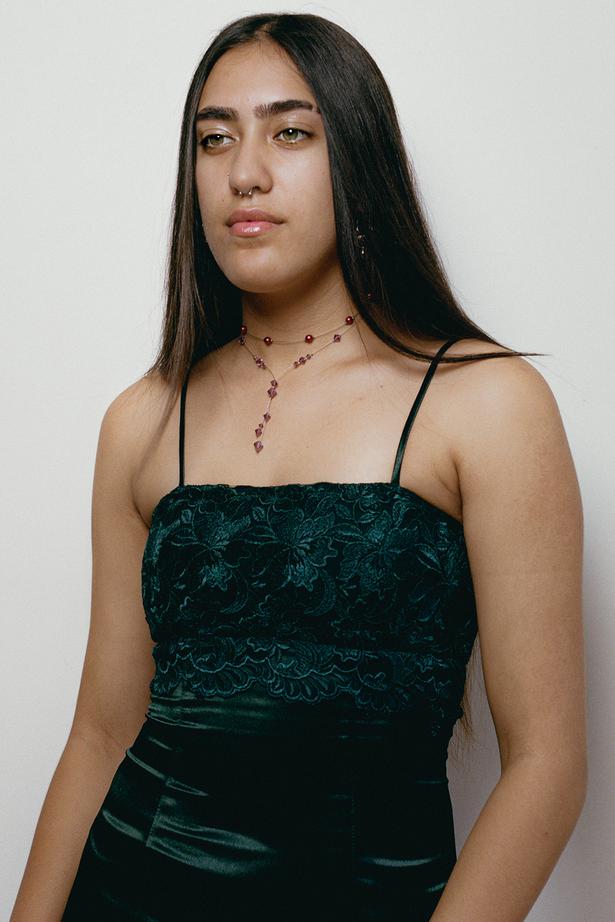 Phoenix Atkins, 15
Attends Bream Bay College
What do you love most about Northland?
"The people. Everyone knows everyone."
Phoenix also loves the beach and learning te reo Māori.
Phoenix's favourite subjects are history and English, and she plans on attending Victoria University to study to become a lawyer.
Ko Huruiki Te maunga te rū nei taku ngakau
Ko Mokau te awa e mahea nei aku maaharahara
E mihi ana ki nga tohu o nehe, o Whangaruru e noho nei au
Ko Phoenix tōku ingoa,
he uri ahau no Ngātiwai
Creative director and photographer / Thistle Brown. Hair / Matt Benns. Makeup / Katie Melody-Rogers. Styling / ZK Steiner-Fox. Clothing / Search & Destroy, Waves Vintage. Casting / Alivia Carrington-Hall. Photo assistant / Matt Hurley. Creative consultant / Bridget Riggir-Cuddy. Special thanks to Phoenix Ruka, Marcel Syron, Naomi White and Heather Brown.
– Originally published in Viva Magazine – Volume Three
Share this: